Best Brokers for Free Stock Trading
Free stock trading is possible with the right platform.
Long ago, making a stock trade meant calling a broker. This broker, in turn, would call their own buyer on the floor of the New York Stock Exchange and have them wade into a sea of screaming traders to secure the shares you wanted. Paying massive commissions was just a reflection of what actually went into executing the trade.
Today? Computer programs execute all of that in a keystroke. And even as commissions kept plunging, the question remained: Why are consumers paying anything for trades that don't cost anything to make?
When stock-trading app Robinhood launched in 2013, it forced that question to the forefront by making trades free, and — as many predicted — the dam broke. A number of other online brokers are now following suit and offering commission-free trading. Read on to get a look at all of the brokers that let you make your own stock trades for free.
Sponsors of
Best Brokers for Free Stock Trading at a Glance
Here's a breakdown of who these free stock trading apps are best for and some minor details to consider.
7 Best Brokers for Free Stock Trading
Broker
Best For
Details
Robinhood
No trading fees on stocks and ETFs
Relevant SEC & FINRA fees might apply
Interactive Brokers
No trading fees on stocks and ETFs
Free trading only available with the IBKR Lite product
Charles Schwab
No trading fees on stocks and ETFs
$0.65 per contract for options
E-Trade
No trading fees on stocks and ETFs
$0.65 per contract for options, falls to $0.50 for customers with more than 30 contracts per quarter
Fidelity
No trading fees on stocks and ETFs
Zero expense ratio index funds available
Merrill Edge
No trading fees on stocks and ETFs for Bank of America Preferred Rewards members
$0.65 per contract for Bank of America Preferred Rewards members
TD Ameritrade
No trading fees on stocks and ETFs
Touts quality of trade execution
Learn: The Complete Guide to ETFs
Best Brokers for Free Stock Trading
If you want to trade stocks without paying a fee for the privilege, you have a number of options — just be careful while reviewing each to ensure you understand the offer.
Sponsors of
Robinhood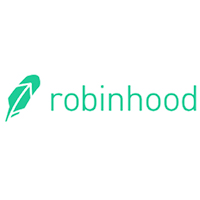 Robinhood gets a lot of credit for pioneering the path towards free trading, and it continues to offer completely commission-free stock trading without account minimums. Robinhood makes it easy for you to take part in the stock market. Simply download the app, sign up and start buying stocks with a single swipe. There's no account minimums and no fees, meaning it's essentially free access for you. What's more, the app allows you to trade a wide variety of assets aside from stocks — including cryptocurrency and options — as well as offering the chance to buy on margin.
That said, while Robinhood makes it cheap and easy for you to trade stocks, it doesn't offer much in terms of educational resources or access to advisors.
Interactive Brokers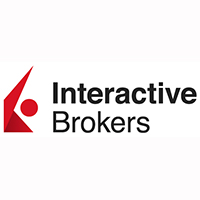 Interactive Brokers also offers completely free stock trading if you opt for its IBKR Lite product. The Lite option is an alternative to its more robust IBKR Pro product that's geared towards more hardcore traders. You'll avoid fees, but you earn less interest on your cash balances, don't get access to their Trader Workstation platform and can't make certain trade types.
Sponsors of
On the whole, though, if you're just a retail investor looking to avoid commissions, you probably won't miss being able to replicate ETFs or make conditional trades. That said, Interactive Brokers isn't exactly geared to the retirement investor. It doesn't offer retirement accounts, and many of its product offerings appear to be made for day-traders and other professionals.
Charles Schwab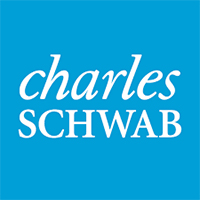 Investors who choose Charles Schwab can trade stocks and ETFs with no commissions, and options trading only involves a $0.65 fee per contract when you trade online. That's in addition to free online trading on mutual funds, treasuries and real estate investment trusts (REITs), meaning almost everything you need for a balanced, diverse retirement portfolio is available online. Not to mention, you're getting a much older, more-respected brand name from Schwab. That means access to a host of trading tools, educational resources, financial advisors and other experts, as well as the ability to open retirement accounts.
Find The Right Investment: How To Decide Between Mutual Funds and Stocks
E-Trade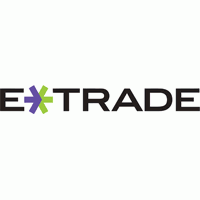 E-Trade offers free online stock and ETF trading to its customers, with options contracts costing $0.65 apiece, falling to $0.50 when you make more than 30 trades a quarter. Whether you're looking to open a retirement account like an IRA or a basic brokerage account, E-Trade has a full suite of tools available to help you.
Sponsors of
E-Trade also offers options for managed portfolios, including an automated investing program or a professionally managed portfolio. On top of that, for the more active traders, E-Trade touts powerful trading tools, including its Power E-Trade Platform.
Fidelity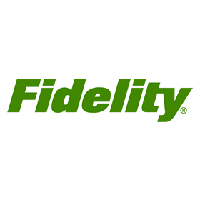 While there might be a lot of apps offering free trading, none can completely match the offer from Fidelity. That's because with Fidelity, you have a chance at entirely free investing. When you combine the free trading of stocks, ETFs and most mutual funds with Fidelity's zero expense ratio index funds, you can invest your money and let it grow without paying a penny in fees. That's right, Fidelity is offering up a chance to match market returns as a loss leader — not unlike the free pretzels they put out at a bar.
Fidelity's doing this because they want to build a relationship with investors — especially younger ones — to help win them over as customers for things like Fidelity's wealth management services or robo-advisors. But, regardless of whether or not you ever opt into those products, you can still take advantage of the unique opportunity of ducking both a trading commission and an expense ratio — kind of like munching on pretzels all night without getting a beer.
Sponsors of
Merrill Edge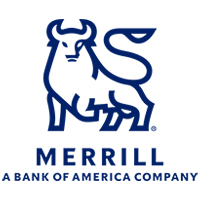 Bank of America recently announced it was making online stock, ETF and options trades free for all Bank of America Preferred Rewards members through its Merrill Edge self-directed program. The standard $0.65 per-contract fee still applies for $0 options trades. Previously, qualified members were allotted a limited number of free trades each month. Those with a self-directed Working Cash Management Account or Business Investor Account and who are currently enrolled in Bank of America's Business Advantage Relationship Rewards program qualify for free trades as well.
Non-members still have to pay, but the fee has been reduced to $2.95 per online trade, down from $6.95.
TD Ameritrade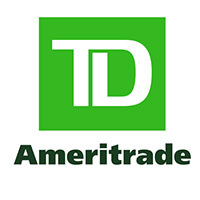 TD Ameritrade is offering free trades, with no commissions on stocks or ETFs and $0.65 per contract for options trades. What's more, TD Ameritrade touts the quality of its trade execution — the company claims that 98.7% of its executed market orders receive a better price than the nationally published quote. If you're trading really large volumes of stock, that might end up translating to enough money over the years to make it an appealing perk for some investors.
Sponsors of
TD Ameritrade also offers a full suite of investment products beyond just stocks, ETFs and options. You can use them to access annuities, mutual funds, CDs and even forex trading.
Also Consider: WellsTrade — Discounted Trade Commissions and No Minimums
Read the Fine Print: What to Look Out For With "Free" Trading
The old adage about there being no free lunch is as true for stock brokerages as it is elsewhere. These companies waive commission fees, but that doesn't mean they're running nonprofits. That doesn't necessarily mean they're a bad choice, but you should always be clear on how these apps are making money off of your business.
In the case of brokers like Robinhood, E-Trade and TD Ameritrade that means "selling order flow," a process that requires understanding some of the more arcane aspects of the stock market to fully comprehend. Any time you execute a trade, your broker has to find people selling that stock at that same time to fill your order. For smaller brokers, this means going to "market makers" — companies that specialize in scanning the thousands and thousands of orders coming in every second and matching sellers to buyers and vice versa.
Those market makers, meanwhile, can make money off of what's known as the bid/ask spread — i.e., finding people selling for slightly less than the price you're buying at to fill the order and then keeping the difference. It's a form of what's known as "arbitrage," and it usually never translates to more than a penny a share. For companies that are handling orders for millions of shares a day, however, it can add up, so they're willing to pay for the right to fill your order.
The practice is somewhat controversial. The companies that do it would be quick to point out that bid/ask spreads are rarely more than a penny, and if selling order flow means customers don't pay per-trade commissions, they're still probably saving money. Critics, though, point out that there's a clear conflict of interest for the brokers, who will be tempted to sell to the company paying the most rather than the one most likely to get you the best price. What's more, while brokers have to report how much they sell to the SEC, it's a much more opaque process once the market makers take over — meaning it's not entirely clear just what the ultimate cost is for you, the end-user.
It's unlikely you're ever paying more than an additional penny a share than you might elsewhere when your broker is selling order flow. If your trades often involve hundreds or thousands of shares, you might be better off paying a $5-per-trade commission at a broker that's not selling off its order flow. However, for smaller investors, the money you save on commissions is likely making up for the marginal amount you're missing out on per share.
Another Option: Firstrade — A Powerful Competitor in the Zero-Fee Brokerage World
Other Stock Trading Fees To Keep In Mind
While paying no commission might mean totally free trading for many people, it's always important to remember that it rarely extends to all types of trades. You might still have to pay a fee should you need any number of special services in executing it. Most brokerages will charge fees for doing things like making a trade via phone, for instance.
Likewise, you shouldn't overlook expense ratios — the ongoing fees charged by ETFs and mutual funds. A $5 commission on a trade is one thing, but an extra half percentage point in fees on your funds can cost you tens, even hundreds of thousands of dollars over the next few decades. So, while avoiding fees during the process of purchasing is one thing, you also need to consider the long term.
Check Out: Wall Street's Biggest Winners and Losers in 2019 — So Far
Summary
It appears as though the penny has dropped, at long last, on trading fees and commissions. Investors looking for brokers that will minimize their costs now have more options than ever. But, keep in mind that there are many other ways your broker can provide you value, and if your only concern is on reducing fees you might end up missing out on services offered by another broker that could help you boost your bottom line. Take the time to explore all of your options to find the broker that's right for you — and don't forget that you can always find a place ready to let you trade for free.
More From GOBankingRates
GOBankingRates is a personal finance and consumer interest rate website owned by ConsumerTrack, Inc., an online marketing company serving top-tier banks, credit unions, and other financial services organizations. Some companies mentioned in this article might be clients of ConsumerTrack, Inc., which serves more than 100 national, local and online financial institutions. Rankings and roundups are completely objective, and no institution, client or otherwise, paid for inclusion or specific placement. Any opinions, analyses, reviews or recommendations expressed in this article are those of the author's alone and have not been reviewed, approved, or otherwise endorsed by the companies included in the article. All fees and rates are subject to change at the issuers' discretion, and some bonus offers might no longer be available on the issuers' websites, depending on how you access the web page.