How To Find Your Charles Schwab Login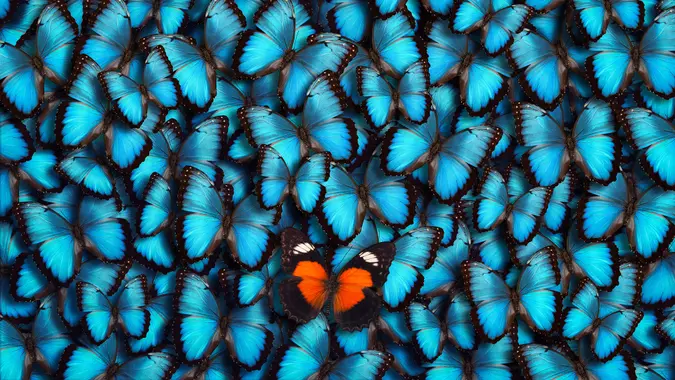 borchee / Getty Images/iStockphoto
Most financial institutions offer a variety of ways to retrieve your credentials, and Charles Schwab is one of them. The bank-brokerage combo offers customers a variety of trading options and retirement accounts, as well as standard banking services, including checking and saving accounts. Whatever product you choose, you'll need login credentials to monitor it.
Forgetting a password can happen to anyone, but GOBankingRates has you covered. Here's how to log into your online account with Charles Schwab.
Related: Find Your Charles Schwab Routing Number
Creating a Charles Schwab Account
To get your Charles Schwab password, you'll first need to set up an account. The brokerage offers retirement accounts — one example is a Charles Schwab 401(k) — as well as estate and charitable planning options.
If you open a Charles Schwab Bank checking account, it will be automatically linked to a Schwab One brokerage account. Before setting up your account, you'll need the following information handy:
U.S. permanent resident address
Social Security number
Employer's name and address (if applicable)
Email address
Date of birth
Mother's maiden name
You will also be offered the option to enter an offer or referral code. Most of the accounts do not require a minimum deposit to open. The website promises you can open an account in about 10 minutes.
Check Out: Charles Schwab and the Other Best 401(k) Companies
Find Your Charles Schwab Login
Once you create a Schwab account, you'll be able to create a Schwab login. You'll need the following:
Brokerage account number
Date of birth
Phone number
Social Security number
The creation process involves Schwab verifying your identity. Upon approval, you will then select a login ID and password.
Charles Schwab Review: Low Fees and 24/7 Customer Service
What To Do If You Forgot Your Charles Schwab Password
Once you have everything set up, you can use Schwab online. If you ever lose your Charles Schwab password, you can easily reset it by providing your login ID and email address. Alternatively, you can call Charles Schwab at 800-780-2755 if you don't think your email is secure.
Charles Schwab also recommends the following password protection tips:
Use unique passwords in the places where you do business.
Enroll in two-factor authentication.
Ensure your contact information is up to date.
Activate voice ID or use a verbal password when calling in.
Its website allows users to configure their logins using those tips as necessary. This criteria applies to all accounts you would open, including your Charles Schwab 401(k) login. It's also compatible with mobile login.
More on Charles Schwab
More on Using Your Bank Login
We make money easy. Get weekly email updates, including expert advice to help you Live Richer™.
Information is accurate as of Aug. 15, 2022.
Editorial Note: This content is not provided by Charles Schwab. Any opinions, analyses, reviews, ratings or recommendations expressed in this article are those of the author alone and have not been reviewed, approved or otherwise endorsed by Charles Schwab.