Is Elon Musk 'Flailing' or 'Creating an Amazon-Like Behemoth'? 5 Investing Experts Weigh In on Twitter's New Crypto Deal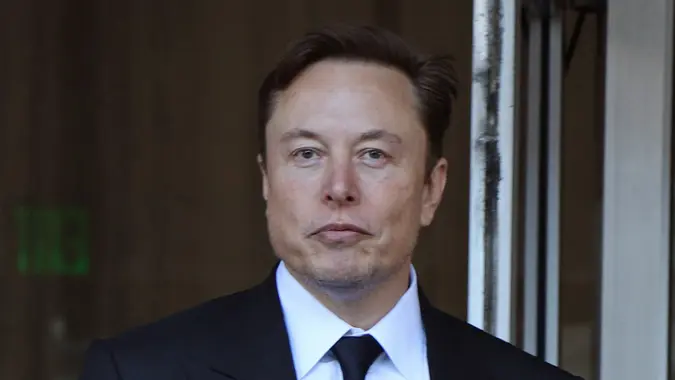 GEORGE NIKITIN/EPA-EFE/Shutterstock / GEORGE NIKITIN/EPA-EFE/Shutterstock
Twitter has partnered with social and investing platform eToro, allowing users to see real-time prices for an expanded range of stocks, cryptocurrency and other assets when using the new $Cashtags feature, the companies announced on Thurs., April 13.
"What is so exciting about this partnership is we are bringing financial education and the ability to trade and invest to the Twitter audience. Twitter has been a pioneer of social media and eToro is the pioneer of social investing so it's a great synergy," an eToro spokesperson said in an email. "Together we are breaking down barriers — Twitter users will now get live market data and can click through to eToro to learn more and even trade."
The platform offers users several asset classes to invest in, depending where users are based — from commission-free fractional stocks, to exchange-traded funds, commodities, currencies and crypto — and one of the key differentiators is that it gives users the ability to "copy" successful investors and be copied by the community.
The move is largely seen as a step in Musk's goal of creating a "super app." It comes days after Twitter merged with X Corp. and ceased to exist, according to a court filing.
Barron's reports that when asked if there was something more to it during a BBC interview on April 13, Musk replied, "Like I said, my goal is to create X, the everything app. That's the goal. That's what we're working towards…Twitter is an accelerant to X, the everything app."
Hugh Odom, founder and president of Vertical Consultants, believes Musk's "masterplan" is to create a superapp where people can conduct many aspects of their daily business and other online-life activities in one place.
"At a broader level, Musk seems to be vertically integrating a number of his business ventures. So now he has Starlink, which could be used as the primary telecom service provider for Twitter, which in turn features applications for buying and selling equities and stock and, potentially in the future, a whole host of other functions," said Odom.
And according to Odom, this isn't all that different from Amazon absorbing so much of the online-delivery market in terms of not only delivery vehicles, but also warehouses and digital marketplaces for buying and selling goods.
"Musk understands that there is similar potential for Twitter, too, especially since Twitter has such a massive audience to leverage. With this eToro development, Musk might very well be in the beginning phases of creating an Amazon-like behemoth," he added.
That sentiment was echoed by many in the industry who said it was just a matter of time before such a service would come to Twitter.
Industry experts noted another significant aspect of the partnership, with the access to crypto via Twitter — a move seen as "relevant" for Twitter, said Ouriel Ohayon, CEO of ZenGo, "because it has a captive global audience native to communication."
This is something Christopher Alexander, chief communications officer, Liberty Blockchain, calls the "halo effect," which happens when big brands partner with crypto — which pulls more of that 84% of people who are undecided about crypto, according to Pew Research, into the Web3 ecosystem. 
In addition, some experts argue that Twitter could become a competitor in the digital asset wallet space — rivaling the likes of MetaMask and Ledger.
"That said, Musk will have to worry about a number of issues with this sort of massive integration, including globally orchestrated pump-and-dumps scams happening on Twitter that could hurt retail investors and draw heat from regulators," said Phillip Shoemaker, executive director of Identity.com.
Take Our Poll: Would You Move for a Job That Paid You a $10,000 Signing Bonus?
Meanwhile, not everyone agrees with the premise that Musk's move is a sign of the company being healthy. They argue that on the contrary, it is the "flailing" of someone who is sitting on a $24 billion investment loss after paying $44 billion for Twitter. "It's a spaghetti al dente test — he is throwing it at the wall to see if it will stick," said Peter Cohan, Babson College associate professor of management. "It does nothing more for Twitter users who want to buy stocks or crypto that any other trading app could do. Without significant value-added for Twitter users, I do not see how this deal will help reverse Musk's gigantic losses on his Twitter investment."
More From GOBankingRates