Mark Cuban: "Bitcoin is Exactly like the Dot Com Bubble"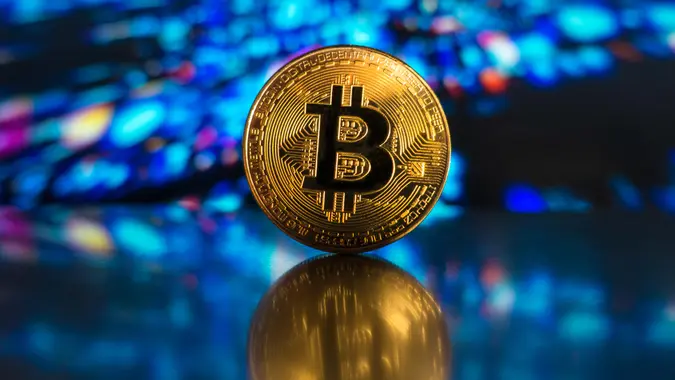 jpgfactory / Getty Images
Bitcoin is continuing its incredible ascent since breaking the $20,000 ceiling last month, and the cryptocurrency stands at $34,500 today. However, some investors are warning of a coming bubble.
See: Bitcoin's Bull Run Is on a Rampage — But How Long Will It Last?
Find: How to Invest in Cryptocurrency
Entrepreneur and investor Mark Cuban compared it to the internet stock bubble in a tweet yesterday.
"Watching the cryptos trade, it's EXACTLY like the internet stock bubble. EXACTLY.  I think bitcoin, eth[ereum], a few others will be analogous to those that were built during the dot-com era, survived the bubble bursting and thrived, like AMZN, EBay, and Priceline," Cuban wrote. "Along the way MANY fortunes will be made and LOST and we find out who has the stomach to HODL and who doesn't. My advice? Learn how to hedge."
According to Cuban, as during the dot-com bubble, the experts try to justify "whatever the pricing of the day is. Crypto, much like gold, is a supply and demand driven. All the narratives about debasement, fiat, etc are just sales pitches. The biggest sales pitch is scarcity vs. demand. That's it."
See: The Most Googled Money Questions — Answered
Find: PayPal Finally Welcomes Bitcoin, More Cryptocurrencies
Others are also warning about the asset's rapid rise, as Bitcoin appreciated by approximately 1,000% in 10 months.
"I believe this is a troubling phenomenon, and likely illustrates that the digital asset market may have come too far too fast. We're likely due for a pullback, and I expect BTC could decline by 20-30% from recent highs before the current wave of this bull market can proceed," writes Albright Investment Group's Victor Dergunov in Seeking Alpha.
Bitcoin, the world's most valuable virtual currency, got a boost earlier this year as demand from institutional investors increased and big-name investors like Paul Tudor Jones and Stanley Druckenmiller got onboard.
S&P Global announced earlier this month that it will launch cryptocurrency asset indices in 2021 — further proof that Bitcoin is going more mainstream. The index provider said it was partnering with Lukka, a leading New York City-based crypto asset software and data company.
More From GOBankingRates: