5 Stocks to Buy Before Christmas
These are the stocks to buy this December.
A quick search of hot Christmas stocks will consistently return a few of the same familiar names. Analysts and investors of all stripes are sweet on Amazon, Best Buy, Walmart, UPS, and FedEx—and for good reason. Those big-name bandwagon stocks are in a good position to thrive during the world's first post-pandemic winter holiday season. They are not, however, in a class by themselves. The secret is not yet out on several underrated, unsung companies whose investors might be smiling just as widely come 2021 as those who bought into the biggest retailers in the game. 
Time To Invest? The Most Surprising Stock Market Trends of 2020
It's important to note that the analysts who are gushing over the following stocks can predict, but they can't make guarantees. If 2020 has proven anything, it's that anything can happen. Markets are fickle, trends change, and every investment comes with risk.
So far, however, these stocks have positioned themselves as likely winners moving toward the end of the year—and there's still time to buy. 
Last updated: Dec. 2, 2020
1/5
krblokhin / Getty Images
1800FLOWERS.com (FLWS)
One of the biggest names in online flower and gift delivery, 1800FLOWERS.com is preparing for what it expects to be a substantial increase in holiday demand. Much of the reason has to do with the pandemic—1800FLOWERS' sales increased from the outset of the virus crisis. That's because shoppers looking for an easy, thoughtful gift that wows know the famous florist's number by heart. 
In preparation, the company has increased seasonal hiring by 25% over last year. Its 10,000 new holiday workers—one in 10 of which are telecommuting positions that didn't exist in 2019—will quadruple the company's workforce in the short term.
2/5
LM Otero/AP/Shutterstock / LM Otero/AP/Shutterstock
At Home Group Inc. (HOME)
Shares of specialty retailer At Home Group Inc. are currently on sale after its stock plummeted by a full 20% in a single day at the end of October and have yet to fully recover. Analysts with the Motley Fool and others have factored that into their decision to list the stock as a hot buy. Before the selloff, shares had tripled since the beginning of the year. 
Despite the decline, the stock looks strong heading into the holiday season. Comparable-store sales are up 44% in the third quarter and the company announced a new partnership with Postmates to broaden its delivery capabilities moving into the busy shopping season. Also, its Insider Perks program is growing its membership, which is up past 8.3 million members now.
3/5
jentakespictures / Getty Images
Lululemon Athletica (LULU)
Like At Home Group, athleisure retailer Lululemon Athletica saw its stock crater by 20% recently, in its case because of a tepid earnings report. Also like At Home Group, there's nothing wrong with the stock—the decline just means it's on sale and ripe for a strong holiday run, according to analysts from Investorplace.com and others. 
The company is a retail apocalypse survivor that has proved the durability of its business model. The brand remains the cream of the crop in the hot athletic-apparel segment and customers that swear by the brand tend not to be struggling financially despite the pandemic.
The brand is debuting new products and moving into menswear and shoes. The company's community events are gaining in popularity (although they're on break during the pandemic) and it's growing its direct-to-consumer channels. Even more importantly, the brand's customers are brand loyalists, and Lululemon Athletica is positioned to clean up on both gift sales and New Year's resolution sales.
Find Out: Lululemon and 7 Other Popular Companies That Don't Waste Money on Advertising
4/5
Helen89 / Shutterstock.com
The TJX Companies (TJX)
The TJX Companies include Sierra Trading Post, HomeGoods, HomeSense, Marshalls, and TJ Maxx. TJX has a unique business model that has endured through the roughest patches in the past and seems almost designed to thrive in 2020. 
The company buys inventory at bargain-basement prices from failing retailers. TJX gets goods at such a discount, in fact, that it can sell them cheaper than Amazon while still turning a handsome profit. The strategy has been responsible for 24 consecutive years of gains, even as TJX competitors went bankrupt all around it. Plus, with financial anxiety never far away from the pandemic, Wall Street expects shoppers to flock to discount products like the kind found at TJ Maxx, Marshalls, and the rest of the stores owned by TJX. 
iShares Transportation Average ETF (IYT)
As previously stated, UPS and FedEx are at the top of many must-buy holiday stock lists—and for good reason. They're the biggest names in shipping and a critical key to the success of Amazon, Walmart, and the other big dogs. They're not, however, the only players in the game.
To avoid choosing between UPS and FedEx—and/or to diversify beyond the big two—consider iShares Transportation Average, an exchange-traded fund that includes all of the biggest names in shipping, including, of course, FedEx and UPS. With a single stock, you can invest in the companies that will pick up and deliver the lion's share of the packages that will come and go during what is expected to be the busiest e-commerce shopping season in history.
More From GOBankingRates
Photo disclaimer: Photos are for illustrative purposes only. As a result, some might be representational and not reflect the specific companies listed in this article.
About the Author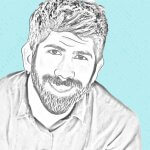 Andrew Lisa has been writing professionally since 2001. An award-winning writer, Andrew was formerly one of the youngest nationally distributed columnists for the largest newspaper syndicate in the country, the Gannett News Service. He worked as the business section editor for amNewYork, the most widely distributed newspaper in Manhattan, and worked as a copy editor for TheStreet.com, a financial publication in the heart of Wall Street's investment community in New York City.