10 Stocks to Buy Before Christmas
These are the top stocks of 2017 to buy now.
Ken Wolter / Shutterstock.com
The holidays are just around the corner. Although stock prices have soared this year, there remain stocks to buy before Christmas that could go even higher. Instead of buying yourself a sweater, consider investing in a few shares of the best stocks right now.
Whether you're a momentum, value or dividend investor, there's a stock here for you. From oil to REITs to technology, what follows are 10 top stocks for your Christmas stocking.
1/10
Photographee.eu / Shutterstock.com
1. Overstock.com, Inc. (NASDAQ: OSTK)
Overstock closed at $38 on Oct. 20, up nearly 300 percent from its 52-week low of $13.05. Famous for its online retail portal, Overstock is a stock to buy before Christmas due to its relationship with tZERO. For investors betting on the cryptocurrency and blockchain future, this is one of the best stocks of 2017.
TZERO, a subsidiary of Overstock, is "a regulated bitcoin market that allows users to buy and sell securities using crypto-tokens," according to John Kilhefner, managing editor for InvestorPlace. TZERO is on fire due to the launch of Alternative Trading System, which allows Initial Coin Offering trading to be done in compliance with the SEC and FINRA. This new asset class of blockchain-based digital tokens has raised more than $2 billion this year. Since one bitcoin is currently worth over $5,600 — and the entire cryptocurrency market is worth $137 billion, according to an Overstock press release — this might be the growth industry of tomorrow. Kilhefner asserts that if the blockchain and ICO markets continue to grow, Overstock.com, trading at half its sales, could be worth even more in the coming months.
Learn: What $1,000 Invested in These Stocks 10 Years Ago is Worth Today
2/10
nesavinov / Shutterstock.com
2. Fresh Del Monte Produce (NYSE: FDP)
Del Monte is a household name in the global fresh-cut fruits and vegetables market. Founded in 1886, the company also engages in the ocean freight and plastic box manufacturing businesses, both of which support the primary company mission. Del Monte closed at $47.55 on Oct. 20, well off its 52-week high of $66.86.
This has been a tough year for FDP, with earnings down 18 percent from the previous year. However, Del Monte has produced steady growth over the last five years and is expected to continue to do so during the next five years. This beaten-down stock has room to rebound going forward.
3/10
MeskPhotography / Shutterstock.com
3. Altria Group (NYSE: MO)
We all know smoking is bad for your health, but if you're interested in finding one of the top stocks, you might want to consider this investment. Altria owns the Marlboro, Copenhagen and Skoal tobacco brands and also sells wine. Its shares closed at $65 on Oct. 18, which is on the low end of its 52-week range. However, the company's 4.06 percent dividend is a juicy enticement for this sin industry stock — it's a great income-generating stock for retirees to buy.
Altria is the largest tobacco company in the U.S., but it's not dependent on smoking or chewing tobacco for its growth. The Motley Fool likes Altria because of its increasingly diverse product lineup. Even if smoking and chewing tobacco sales decline, the company has been moving into e-cigarettes and alcohol for future growth. For dividend and value investors, MO might be one of the best stocks of 2017.
4/10
Joseph Sohm / Shutterstock.com
4. CME Group, Inc. (NASDAQ: CME)
For a dividend and growth play, check out CME Group, the owner of the Chicago Mercantile Exchange, along with other trading portals. The exchange has grown by merging with other exchanges and offering traders additional services. After closing at $135.13 on Oct. 20, CME is trading near its five-year high.
This year analysts expect modest earnings growth of 6.9 percent, but it's possible the company will pay a special dividend at the end of the year. That would boost the annual dividend payment for 2017 to approximately 5 percent. Meanwhile, CME Group joined forces with the Japan Exchange Group, Asia's leading exchange group, to launch the yen-denominated Tokyo Stock Price Index futures contracts. This makes CME the only derivatives market outside Japan to offer futures contracts based on the top two Japanese indexes.
5/10
humphery / Shutterstock.com
5. China Petroleum & Chemical Corporation (NYSE: SNP)
For stocks to watch, dig in to a beaten-down sector: oil and energy. Headquartered in Beijing, SNP is an energy and chemical company involved in oil, gas and chemical businesses in China and internationally. Its stock price closed at $73.42 on Oct. 20. Analysts expect shares to reach $108.70 over the next year, according to Yahoo Finance. With a 5.44 percent dividend, you'll get a nice return while waiting for future price appreciation.
SNP was listed on a "Best Bargain" Fidelity stock screen along with several of its oil company competitors. Buying this stock will get you into the Chinese energy market, with the ease of investing on the New York Stock Exchange.
6/10
mTaira / Shutterstock.com
6. Wheeler Real Estate Investment Trust, Inc. (NASDAQ: WHLRP)
This real estate investment trust, or REIT, is part of the real estate sector. REITs are enticing to some investors because they are required by law to pay out 90 percent of their taxable income each year in the form of shareholder dividends. This makes them among the best stocks for income. Wheeler closed at $20.21 on Oct. 20, at the bottom of its 52-week range. A relative newbie, the company was founded in 2011 and buys, finances, develops, leases, owns and manages real estate properties in the mid-Atlantic, southeast and southwest U.S. Investing in REITs is one of the easiest ways to get into real estate investing right now.
With a robust dividend (5.98 percent as of Oct. 19) this beaten-down stock is compelling. If you're worried about how Hurricane Irma impacted Wheeler's properties, the company reported last month that it wasn't dramatically hurt by the event.
Related: 10 Top Stocks of 2017
7/10
ESB Professional / Shutterstock.com
7. Gilead Sciences (NASDAQ: GILD)
Until a couple of years ago, Gilead's stock price was on a tear, peaking at $117.08 in June 2015. Shares have since fallen back and currently trade near $81. This biotechnology company, which specializes in treatments for hepatitis C and HIV, ran into headwinds in 2015 with one of its products. Gilead's hepatitis C treatment actually cured patients, which was great news. Yet the cured patients didn't require, or buy, any more drugs. Competition also picked up in the company's niche area, which sent its share price lower.
Related: How Inflated Drug Prices Are Affecting Your Wallet
Gilead might be ready for a growth spurt. In August, the company acquired cancer drug developer Kite Pharma for $12 billion. This could grow into a major oncology division, said Rober Klaber, co-manager of Parnassus Fund (PARNX). He is so optimistic about Gilead's future that it is the fund's top holding.
8/10
Ken Wolter / Shutterstock.com
8. Target (NYSE: TGT)
If you've seen the red bullseye, then you know Target. The retailer focuses on high fashion and household goods at reasonable prices. Shoppers get all sorts of benefits with the Target REDcard — like 5 percent on all purchases at the store and online. Like most retailers, Target is being squeezed by Amazon. Although Target's stock price has bounced up and down the past few years, it has settled in the neighborhood of $62, or near the middle of its 52-week range of $48.56 to $79.33.
Target's 4.20 percent dividend is alluring. Plus, the company is rolling out new lines of clothing, furniture and home decor. Bill Smead of the Smead Value Fund (SVFAX) is optimistic about Target's future and sees young millennials driving future growth.
9/10
Ken Wolter / Shutterstock.com
9. W.P. Carey Inc. (NASDAQ: WPC)
Here's another pick from the REIT sector. W.P. Carey is a global real estate investment trust involved in commercial properties, asset management services, real estate financing solutions and long-term lease financing. At the end of 2016 the company's real estate portfolio included about 900 properties leased to more than 200 tenants in 19 countries.
John Essigman of Wealth Advisors LLC likes WPC due to its access to the global real estate market and 5.8 percent yield. Essigman notes the stock's stable price, currently near $70, and expects a price increase to between $80 and $120 within four to five years.
10/10
©NVIDIA Corporation
10. NVIDIA Corporation (NASDAQ: NVDA)
NVIDIA is a momentum play in the high-growth technology sector — and it's one of the coolest stocks to invest in. Momentum investors believe that when a stock is going in one direction, it will continue in the same direction, at least in the short run. This visual computing company, founded in 1993, is trading near $197. The price has more than doubled this year. Darren Fischer, co-author of "Maverick Trading: Professional Techniques to Create Generational Wealth," expects NVIDIA's stock price to continue rising, at least for the next six months to a year.
Fischer recommends that active traders "buy on any move above $200 on volume that is at least 1.5 times the average daily volume." Additionally, NVIDIA is getting in on the fast-growth drone industry.
So, if you're looking for the top stocks to invest in now, pick one or two from this list. You might end up better off in 2018. Just remember, don't invest any money that you'll need within the next few years, as stock market investments go up and down in value.
Up Next: 9 Best Short-Term Investment Options
About the Author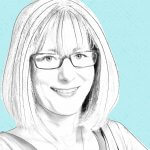 Barbara Friedberg, MBA, MS, brings decades of finance and investing experience. She has a Bachelor of Science degree in economics from the University of Cincinnati, a Master of Science degree in student affairs administration and counseling from Miami University, and a Master of Business Administration degree from Penn State University in finance.