5 Things to Watch in the Markets Thursday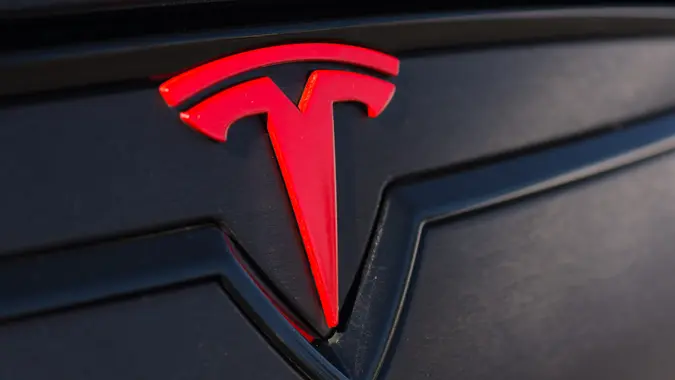 betto rodrigues / Shutterstock.com
With economic optimism running high thanks to the prospect of coronavirus vaccines expected to ship this month, along with a potential second stimulus on the way, the market remains bullish. Here's what you should know, and a few stocks to watch, as we approach the end of the post-Thanksgiving week.
1. Markets reached a new record high on Wednesday.
The Dow rose 60 points at market close on Wednesday, "because a stimulus bill trumps a poor jobs report," as a Barron's headline so succinctly stated. Between a COVID-19 vaccine approval on the horizon, a second proposed stimulus package and new CDC guidelines that could reduce sick time and help workforce management for business owners, our economy is looking optimistic overall.
Rosy Outlook: The World Economy Will Be 'Back to Normal' By End of Next Year
2. The S&P 500 rose 6.56 points, while Nasdaq dipped 5.74 points on Wednesday. Thursday's performance could hinge on stimulus bill agreements in Congress.
Big pharma stocks could continue to rise, especially those involved in Covid-19 treatments and prevention. Following the announcement of Covid-19 vaccine distribution for emergency purposes in the UK, and potentially within the next two weeks in the U.S., the stocks of major U.S. drug companies Pfizer (NYSE: PFE), BioNTech (Nasdaq: BNTX), and Moderna (NASDAQ: MRNA) all rose at market close on Tuesday.
COVID and Your Wallet: No Stimulus Checks for Americans in New Bipartisan COVID Relief Proposal
In spite of potential side effects revealed in 10 to 15% of test subjects who received the mRNA vaccine from Moderna, if the vaccines work as they should, with a 95% efficacy rate, we should expect not just stock price increases, but overall economic improvement.
3. CDC announces shorter quarantine periods.
The Centers for Disease Control and Prevention announced a 10-day mandatory quarantine period for those who may have been exposed to coronavirus, and just seven days with testing. Shortening quarantine periods may "reduce the burden and may increase community compliance," the CDC stated in an official release. The markets may view this positively or negatively, and the impact will be felt across industries.
Learn More: Markets React as Coronavirus Vaccines Get Ready to Ship
4. Tesla's huge market cap could make it a good buy right now.
If there's an automotive manufacturer to watch right now, it's Tesla (Nasdaq:TSLA). In spite of another dip that saw the potentially overvalued stock close at $568.82, down 2.73% on Wednesday evening, its market cap of $554 billion puts it ahead of big three auto manufacturers Toyota (NYSE:TM), GM (NYSE:GM), and Ford (NYSE:F).
Fact Check: Is Tesla REALLY the World's Most Valuable Carmaker?
5. Oil and propane prices dropped for the week while gasoline rose.
Crude oil prices dropped by just 0.7 since last week, according to the weekly report released today by the Energy Information Administration. Propane also fell marginally, dropping by 0.844 points.  Gasoline is up 3.5 points and distillate is up by 3.2.
Get Started Now: How to Invest in Oil
Overall, these energy prices are higher than they were 12 months ago, with oil showing the greatest increase, rising nearly 50 points from this time last year. And it's all happening n the middle of the world's grand experiment in forgoing the daily commute.
More From GOBankingRates