10 Best Stocks To Invest In for 2022

8 min Read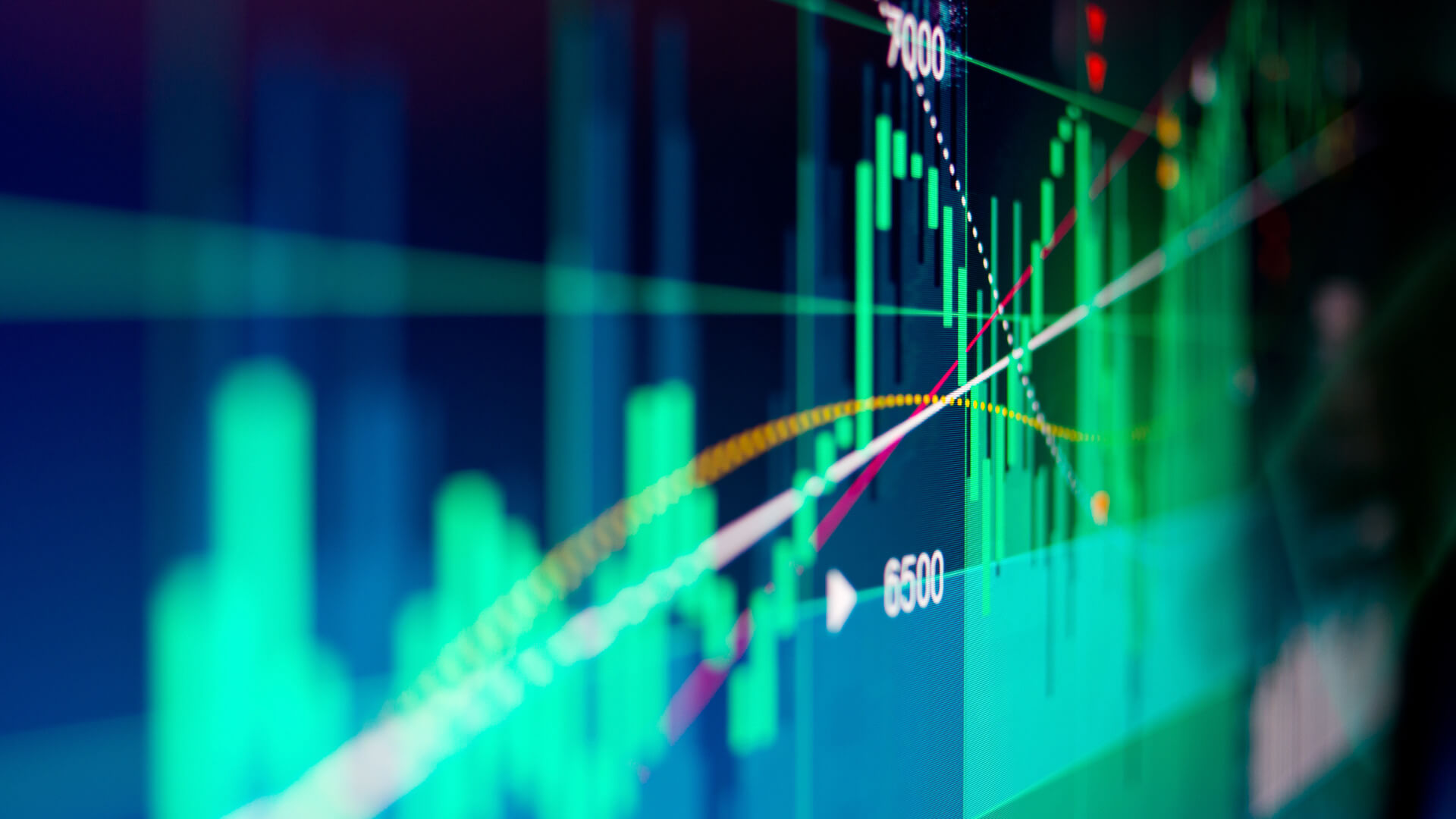 Compared to the relatively calm, upward trend of the stock market throughout 2021, 2022 has been nothing short of a tornado. As of mid-day on Jan. 24, 2022, more than 70% of the S&P 500 had dropped at least 10% year-to-date, and the Russell 2000 Small Cap Index was off by more than 20% from its all-time high.
See: 7 Things Most Americans Don't Know About Investing
Learn: How To Make Quick Cash With Crypto
While these types of sell offs can be scary, they typically set up long-term investment opportunities for patient investors. Depending on the type of investor you are, you might want to own defensive stocks to help you endure the market volatility of 2022, or you might prefer high-flying growth stocks that are 30% or more off their highs, hoping for a big bounce back. Balanced investors might be interested in owning stocks from both categories. Regardless of your investment strategy, here are 10 stocks that all have a credible thesis supporting ownership in 2022.
Coca-Cola (KO)
Price as of Jan. 24, 2022: $59.96
If the market volatility in 2022 is a bit more than you can handle, but you still want to maintain your exposure to stocks, Coca-Cola could be a great defensive stock. The company has one of the most valuable brands in the world, and its presence is ubiquitous — in nearly every country in the world, you won't have to try too hard to get your hands on a can of Coke. This immense global presence leads to relatively predictable and sustainable cash flows, helping to support the stock's 2.78% dividend, which the company has raised for an astonishing 59 years in a row.
Find: The 5 Fastest Ways To Become Rich, According To Experts
Disney (DIS)
Price as of Jan. 24, 2022: $137.46
According to Forbes magazine, Disney is the 7th-most valuable brand in the world. The company hit a rough patch during the pandemic, as its major business divisions — theme parks, cruise lines and filmed entertainment — all faced collapsing consumer demand.
But the Mouse House will no doubt regain its loyal customers as soon as the economy fully reopens, and its stock has already suffered mightily and may be poised to rise. After hitting a high of $203.02 in 2021, Disney stock now sits about 32% below those levels, meaning much of the negative news is likely priced in already. Investors may have to be patient, but Disney could be a solid long-term play.
Nvidia (NVDA)
Price as of Jan. 24, 2022: $233.72
Nvidia is much more of a high flyer than defensive stocks like Coca-Cola and Disney, but if you have the risk tolerance to handle big swings, now could be a good time to revisit the name. Nvidia has essentially fallen victim to its own success, as investors battered high-multiple growth stocks at the end of 2021 and into 2022 over fears of inflation and rising interest rates.
But Nvidia's underlying businesses remain strong, as chips for GPUs and high-end technology like self-driving cars still seem to be in the early innings. You'll need a strong stomach to hold Nvidia shares, as they are about 30% more volatile than the market overall, but at 32% below its 2021 highs, this could prove to be a good entry point.
Costco (COST)
Price as of Jan. 24, 2022: $488.90
Costco is a cash-flow machine, backed by the 91% of North American customers who renew their memberships annually. The big-box retailer, famous for the "treasure hunt" aspect of how it displays its merchandise, sits about 14% below the high it set just in December 2021.
The company's membership only continues to grow, though, from 94.3 million in 2018 to 98.5 million in 2019 and 105.5 million in 2020, as does its annual revenue from memberships. Costco continues to provide the interesting shopping experience and value that consumers want, as evidenced by their willingness to pay a significant membership fee just for the privilege of shopping at Costco locations.
Explore: 20 Ways To Pay Less at Costco
Amazon (AMZN)
Price as of Jan. 24, 2022: $2,890.88
Jeff Bezos and Amazon have created tremendous wealth for long-term shareholders, with Bezos now in a daily battle with Elon Musk for the title of richest man in the world. If you're looking to ride the long-term success of Amazon higher, the best time is when the stock has been in the doldrums — which is now.
The company's stock is down 13.3% YTD as of Jan. 24, and 23% off its all-time high set in 2021. The investment case on Amazon is simple — if you believe the company can continue to dominate the e-commerce space and successfully expand into new product lines, then the stock is a steal here for long-term investors.
Airbnb (ABNB)
Price as of Jan. 24, 2022: $147.90
Airbnb is a disruptor, meaning its stock can be a volatile adventure for shareholders. Either the company can continue to upend the traditional lodging sector by adding new Airbnb hosts and expanding its travel experiences platform, or it will ultimately prove to be more of a sideline business to mainstream travel and leisure companies.
By all indications, the former is more likely than the latter. In Nov. 2021, Airbnb reported a huge $834 million profit, backed by skyrocketing revenue that jumped 67% over the same quarter in 2020. The stock has dropped about 33% from its all-time high set in 2021, and shares will likely continue to remain volatile, but long-term holders may benefit from this recent sell-off.
Find Out: How Much You Can Make From Renting Your Home on Airbnb in 2022
Kimberly-Clark (KMB)
Price as of Jan. 24, 2022: $141.80
Compared with some of the more aggressive names on this list, Kimberly-Clark is firmly in the "defensive" category of stocks to buy in 2022. The maker of some of the most well-known consumer products in the world has been in business for 149 years, generated $19.1 billion in sales in 2020 and has a presence in 175 countries around the world.
Additionally, the company has raised its dividend — currently sitting at a hefty 3.18% — for 48 years in a row. If you're looking to add some stability to your portfolio during a volatile year, consider the maker of Kleenex, Cottonelle, Huggies, Viva, Scott and Kotex, among many other brands, for a place in your holdings.
Berkshire Hathaway (BRK.A)
Price as of Jan. 24, 2022: $398,500
Berkshire Hathaway is the investment vehicle headed by legendary investor Warren Buffett, the "Oracle of Omaha" himself, along with his partner Charlie Munger. Buffett is one of the most widely quoted billionaires in the world, and investors eagerly track every buy and sell he and his portfolio managers make for the Berkshire Hathaway portfolio.
In addition to owning private companies like See's Candies, Duracell and Geico outright, the Berkshire Hathaway portfolio also owns a large number of publicly traded companies, with the largest positions being Apple, Bank of America, Coca-Cola and American Express. If you prefer riding out 2022 by owning more defensive banking, financial and consumer products names, conglomerate Berkshire Hathaway could be a solid option.
Procter & Gamble (PG)
Price as of Jan. 24, 2022: $161.30
Like its competitor Kimberly-Clark, Procter & Gamble is one of the largest and most well-known consumer products companies in the world. Sporting a solid 2.14% dividend, which the company has raised for an incredible 65 years in a row, the maker of countless recognizable brands has its fingers in the households of nearly every home in America, let alone the world. Pampers, Tide, Charmin, Bounty, Gillette, Old Spice, Febreze, Crest and Scope are just a handful of the brands that P&G owns, making it a solid defensive play no matter what is going on in the overall economy.
Explore: 10 Stocks Set To Soar in 2022
East West Bancorp (EWBC)
Price as of Jan. 24, 2022: $83.49
East West Bancorp is under the radar of many investors, but it's got a lot going for it in 2022. For starters, banks in general are likely to benefit from the rising interest rates predicted in 2022, as the Fed embarks on its program of boosting the federal funds rate. East West Bancorp also operates in geographically desirable banking areas, specifically China and the U.S.
In its most recent quarter, the bank reported 24% year-over-year revenue growth, with a return on equity of 17.25%. Shares are currently about 9% off their 52-week highs, offering a potential window of weakness for long-term holders.
More From GOBankingRates
About the Author