6 Telehealth Stocks to Invest In Right Now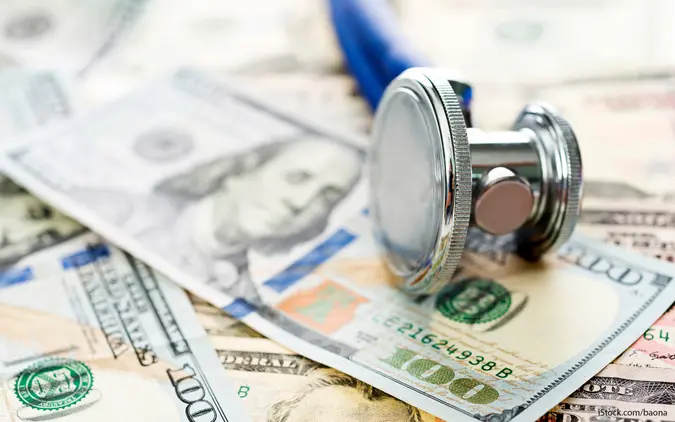 Telehealth, or the technology of providing health care virtually, has become increasingly popular as a result of the COVID-19 pandemic. Patients are wary of going to doctors' offices or clinics in order to get routine health care, so telehealth has stepped up to fill the void. As is common when new technologies enter the mainstream, this represents an opportunity for investors. Here is what you need to know about the investment opportunity presented by telehealth stocks.
What Are Telehealth Stocks?
Telehealth stocks are the stocks of companies that deliver health care services virtually — either by telephone, by video conference or by live chat. Some companies are "pure" telehealth plays, meaning they only deliver services in this way. Other companies are existing providers that have added telehealth services to their offerings.
In March 2020, CMS, the government agency that manages Medicare and Medicaid, expanded telehealth reimbursement so that any provider can now provide telehealth services and receive reimbursement just as they would for an in-person visit. The expansion was a result of the coronavirus pandemic and will be in force for the duration of the COVID-19 public health emergency, CMS announced.
What Are the Top Telehealth Stocks?
Pure Telehealth Plays
Teladoc Health
Stock Price: $206.14
EPS: -$1.44
Market Cap: $29.82B
52-Week High: $253.00
52-Week Low: $75.20
Teladoc Health (NYSE:TDOC) was the first pure telehealth company to go public, which it did in 2015. The initial public offering was priced at $19 a share and quickly rose 50% on the first day of trading. At the close of trading on Nov. 6, Teladoc Health was trading at $206.14.
This is an interesting stock because it has a track record, and performance has been impressive so far. Even so, this stock may have more room to run.
Good To Know

According to Yahoo! Finance, of the 27 analysts that followed TDOC in October, eight called it a strong buy, ten called it a buy and nine called it a hold. No analyst named it underperforming or recommended selling.
Teladoc merged with Livongo in October, creating "the most significant blending of capabilities and talent in the history of digital health," according to the company.
American Well Corporation
Stock Price: $30.41
EPS: N/A
Market Cap: $6.991B
52-Week High: $41.80
52-Week Low: $22.10
American Well, known as Amwell (NYSE:AMWL), priced its IPO at $18 per share on Sept. 17. As of the close on Nov. 6, the stock was trading at $30.41. Amwell works with large health care providers and insurers to connect doctors and patients with telehealth solutions. The company claims over 50 health care partners, like Blue Cross and Cigna, over 2000 hospitals and 80 million members who have Amwell as a covered benefit.
GoodRX
Stock Price: $50.24
EPS: N/A
Market Cap: $19.154B
52-Week High: $64.22
52-Week Low: $45.50
GoodRX (Nasdaq:GDRX) promotes itself as primarily a discount prescription provider but offers telehealth services as well. It also matches patients with lab testing services and provides health care information to consumers and medical professionals.
This stock hasn't seen the meteoric rise of some telehealth companies, but it could prove to be a strong performer over time.
The company went public on Sept. 23 with shares trading at $46.70. at opening. The price at the market close on Nov. 6 was $50.24.
Other Companies Benefitting From the Telehealth Stocks Boom
Anthem
Stock Price: $313.32
EPS: $19.37
Market Cap: $77.924B
52-Week High: $334.10
52-Week Low: $171.03
Anthem (NYSE:ANTM) is a health benefits company and the parent company of Anthem Blue Cross and Blue Shield health care plans. As such, it's more of a traditional health insurer, but it certainly will be affected by the telehealth trend. A year ago, on Nov. 14, 2019, ANTM was trading at $282.01. At the market close on Nov. 13 a year later, it closed at 332.96.
Anthem's Stock Performance

This stock has been up and down over the past year, which is not unusual given the recent market volatility. That said, it may have more upside. But remember that it's not a startup, so you are more likely to see steady growth than a big jump in the price.
Of the 25 analysts who followed ANTM in October, seven rated it a strong buy, 12 rated it a buy and six rated it a hold. No analysts rated the stock an underperformer or suggested selling. This is not a stock that's likely to see a meteoric rise, but it is a steady performer. The stock also pays a quarterly dividend, which in 2020 amounted to $3.80 per share.
Humana
Stock Price: $432.55
EPS: $31.20
Market Cap: $57.244B
52-Week High: $474.70
52-Week Low: $208.25
Humana (NYSE:HUM) is a large managed-care delivery and health plan administration company. Like Anthem, it's a traditional health insurer but still likely to benefit from telehealth. This is a stock that should be a steady performer rather than one that sees big jumps in the price.
On Nov. 14, 2019, Humana stock was trading at $318. Its closing price a year later, on Nov. 13, was $433.40.
Of the 25 analysts following HUM in October, eight rated the stock a strong buy and ten rated it a buy. Seven suggested holding it. No analyst rated it as underperforming or recommended selling. Humana pays a quarterly dividend, which in 2020 totaled $2.50 per share.
One Medical
Stock Price: $31.48
EPS: -$2.76
Market Cap: $4.653B
52-Week High: $44.87
52-Week Low: $15.00
1Life Healthcare, Inc., known as One Medical (Nasdaq:ONEM), is a "membership-based primary care practice" that provides both in-person care and telehealth services to its members, according to the company website.
More Upside

This stock has traded as high as twice its $14 IPO price and has now settled at around 150% of that. If the business model continues to be well-received, there could be more upside for this stock.
The company went public in January, with shares trading at a high of $22.95 for the day. As of the market close on Nov. 13, shares were trading at $34.80. Despite its recent IPO, there are 11 analysts who cover the company. Of those, three rated it a strong buy, five rated it a buy and three recommended holding the stock in October. No analyst rated it as an underperformer or recommended selling.
While the recent interest in telehealth has been fueled by the COVID-19 pandemic, the convenience and cost effectiveness of telehealth will likely make it a permanent health care delivery method. For investors, this makes these stocks a solid long-term opportunity.
Information is accurate as of Nov. 14, 2020.
Our in-house research team and on-site financial experts work together to create content that's accurate, impartial, and up to date. We fact-check every single statistic, quote and fact using trusted primary resources to make sure the information we provide is correct. You can learn more about GOBankingRates' processes and standards in our editorial policy.