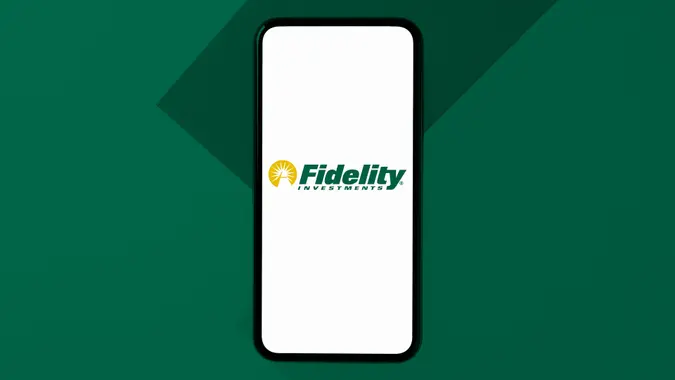 Fidelity and Robinhood are two of the top investment brands in the world. Fidelity is the older of the two, with a rich 75-year history, 40 million clients worldwide and trillions of dollars under management. Robinhood is the newcomer targeting millennials and Gen Z. They both have their strengths, but which is better overall?
Fidelity vs. Robinhood Features Comparison
Investors should weigh the services of each platform to find the one that best suits each of their needs. Detailed comparisons are provided for:
Products and services
Customer service
Fees
Fidelity vs. Robinhood on Products
Both platforms have a range of offerings, each useful in its own right. Robinhood is ideal as an investor-only platform, but it primarily only has risk-on products available. Fidelity, on the other hand, provides a full financial suite where its customers can manage everything from stock market investment accounts to college savings plans. 
Here is a full breakdown of each platform's product offerings:
*$100,000 to $500,000 in assets is required to participate in select IPOs
Fidelity vs. Robinhood on Customer Service
Fidelity and Robinhood have forums for answering common questions and 24/7 phone support. However, Fidelity customers can call the company straight away. Robinhood customers can only request a call through the app and then wait. 
Fidelity also has virtual assistants to help address online queries. Additionally, users can contact customer support via live chat on their platform, Facebook and Twitter if an issue needs to be escalated.
Fidelity vs. Robinhood on Fees
Neither Fidelity nor Robinhood has account opening fees. Both have commission-free trading on stocks, ETFs and options. Access to margin comes at a far more attractive rate with Robinhood, at 4.25% with a $5 subscription per month for gold pricing. In comparison, Fidelity's best margin rates start at 5.50% but can be even higher in certain circumstances.
Although Robinhood doesn't offer the wide range of services that Fidelity does, it's also important to be aware that these services come at a cost. Fidelity's wealth management, planning and advice services are as shown below:
| Service | Fee | Eligibility |
| --- | --- | --- |
| Hybrid robo-advisor | 0.50% | $25,000 managed with Fidelity Personalized Planning & Advice |
| Dedicated advisor | 0.50% to 1.50% | $250,000 managed with Fidelity Wealth Services |
| Management by an advisor-led team | 0.20% to 1.04% | $2 million managed with Fidelity Wealth Services or Fidelity Strategic Disciplines and at least $10 million in total investable assets |
Who Will Prefer Fidelity?
Fidelity is best for individuals who want to manage their entire financial lives from one platform. It has all of the wealth management tools people could need.
That said, Fidelity is best suited to high-net-worth individuals who want to track everything in one place and take comfort in the availability of expert guidance throughout their experience.
Who Will Prefer Robinhood?
Robinhood is a perfect low-cost option for beginners learning to invest or trade. It provides learning tools to get its users up and running so they can grasp how financial products work.
Final Take
Overall, Fidelity is the more comprehensive of the two platforms.
While Robinhood has stood out among the crowd of investment apps due to its low cost and attractive design, it has also received heavy criticism for its gamification of investing. This can lead to unwise financial decisions that do not promote good money management.
FAQ
Here are some questions people ask when considering Fidelity and Robinhood as brokerage options.
Is Fidelity better than Robinhood?

Fidelity is a better all-in-one financial platform than Robinhood. However, if a simple trading platform with low fees is all that is required, Robinhood excels.

Can I have both Robinhood and Fidelity?

Yes. There are no restrictions on opening accounts on both platforms.

Does Fidelity have hidden fees?

Fidelity transparently discloses its costs. However, one fee to be aware of is a $19.95 fee in certain circumstances if a trade is conducted with a Fidelity representative.

Is there a fee to transfer Robinhood to Fidelity?

Yes. Robinhood charges a $100 fee for an outgoing transfer to any other account, including Fidelity.
Rates and fees are subject to change. Information is accurate as of July 21, 2022.
Editorial Note: This content is not provided by Fidelity or Robinhood. Any opinions, analyses, reviews, ratings or recommendations expressed in this article are those of the author alone and have not been reviewed, approved or otherwise endorsed by Fidelity or Robinhood.