Targeted Ads Could Be Coming Soon to Your TV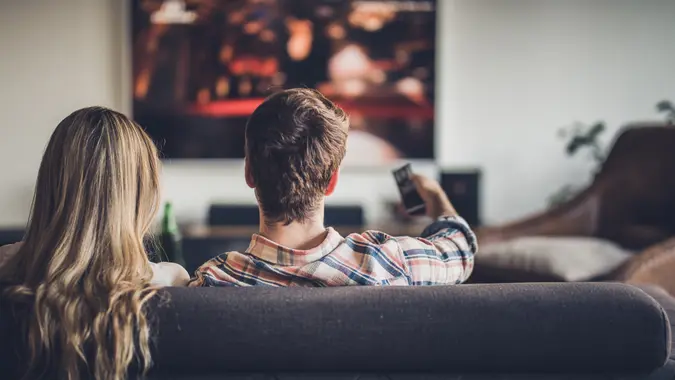 skynesher / Getty Images
Targeted advertising is a staple ingredient for online platforms like Facebook and Google, but it has yet to make its way to TV, until now. Nielsen is updating its rules to enable advertisers to deliver you targeted ads personalized to suit your interests, aka, your internet search history and online purchasing behavior. The TV ratings giant is adding "addressable measurements" to its offerings, the company announced on Tuesday.
Addressable measurements, to begin previewing in 2021, means more targeted advertisements for millions of viewers. Nielsen said it has licensing agreements with DirecTV, DISH and VIZIO and can leverage the new ad technology with some 55 million connected TV devices, including smart TVs and set top boxes. This addition could help pour life back into television commercials, which have been increasingly passed over by brands needing to cut back costs during the pandemic. Television commercials, still a pricey prospect for companies, have been losing their luster in recent years as companies invest in multichannel marketing, dumping more money into mobile and social ad campaigns. 
"As TV continues to become more digital in nature, there is greater demand for comprehensive independent measurement of reach and frequency that's scaled across linear and advanced TV,"  Scott Brown, general manager of audience measurement at Nielsen, said in a press statement. "Addressable TV advertising can only scale if media buyers and sellers can monetize those impressions. By marrying big data with Nielsen's high-quality panels, we can ensure all metrics are representative, accurate and trusted. This is a critical first step to help scale addressability and lay the foundation for a holistic cross media measurement system." 
Make Your Money Work Better for You
What will this mean for the Super Bowl and other major live TV events where brands vie for the spotlight? We'll have to wait and see, but this advancement is sure to shake things up.
See which companies don't bother spending money on advertising.
More From GOBankingRates
Make Your Money Work Better for You