Brown Ambition's Mandi Woodruff Says This 1 Simple Trick Will Help You Boost Your Savings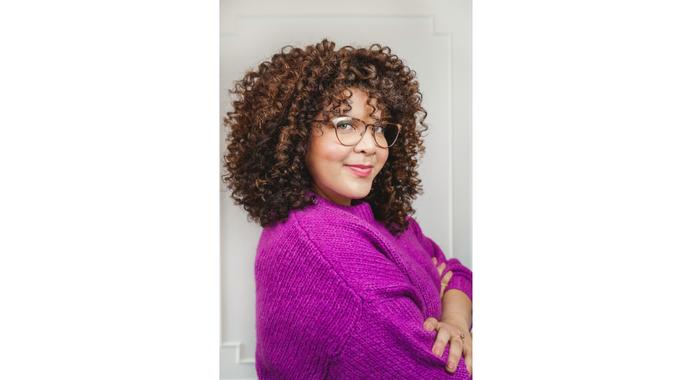 ©shane samuels
Mandi Woodruff is the co-host of the "Brown Ambition" podcast and an experienced finance and business journalist. She is currently the chief consumer advocate at Ally and was formerly the executive editor of LendingTree.com, where she oversaw the personal finance content for a half-dozen LendingTree.com-owned websites. Woodruff previously served as the personal finance editor at Business Insider and a personal finance reporter for Yahoo Finance.
Recognized by GOBankingRates as one of Money's Most Influential, here she shares why you are the best investment you can make, how automation can help you achieve your goals and the importance of having a financial "why."
Discover: See the Full List of Money's Most Influential and More
What advice would you give your younger self about money/budgeting?
Think bigger, girl. When I went to college and took ownership of my finances, I viewed earnings from my part-time job as a means to pay rent, cover the occasional night out with friends and buy necessities for school. I knew how to budget. I saw how much money I was earning and would allocate it to my expenses, even when some months were a little tight. I was focused on making ends meet, not building wealth. I would jump at the chance to tell my younger self to think beyond living paycheck-to-paycheck and paying minimum balances; learn about investing and saving strategies to start wealth building sooner versus just budgeting.
Read: Where Do Americans Get Their Money Advice? Top TV Shows
What is the best thing you did to improve your own financial wellness?
Invest in myself. I graduated not long after the 2008 financial crisis and I dealt with both unemployment and underemployment. It was hard to find work and when I did, I was overqualified. I ended up earning much less than I should have at the time. It took time for me to "catch up" financially. I decided I wouldn't ever again settle for just any job that came my way and invested in my earnings potential. That meant proactively learning new skills (blogging, social media, video editing, podcasting) and making myself a more attractive job candidate. This allowed me to intentionally navigate my career and improve my income substantially with each job change.
See: 10 Financial Books That Will Change Your Life (and Finances)
What are some simple strategies or tools people should be using to ensure they are allocating their money smartly?
Automate. Automate. Automate. Just like contributing to a 401(k), automating contributions to your savings is one of the smartest things you can do: make a smart decision once and it consistently pays off. I recommend coming up with a minimum savings goal for the month and using [banking] tools to move money from your checking into your savings on a schedule that makes sense for you. If you end up having a little extra after meeting your needs, consider manually moving more into the piggy bank. For me, automating that base level of savings is what helped me achieve my goals. Also, consider automatically transferring money just after your paycheck is deposited — that way you don't give yourself a chance to spend it first.
Check Out: Where Do Americans Get Their Money Advice? Top Blogs and Websites
What is the biggest mistake people make when it comes to budgeting and debt management?
Not understanding their why. Think longer term about what you're aiming for and why. It generally makes saving easier. Also, research shows that visualizing those goals can help form strong savings habits for the future. I recommend starting by setting your sights on something tangible, like beefing up your credit score or finally contributing to your 401(k) versus doing the bare minimum like paying minimum balances. Tools like Ally's buckets are like digital envelopes for your savings goals. You can personalize and name them and that helps with visualizing. Besides having a clearer sense of how you're progressing towards your goal, adding money to your "extra credit card payment" bucket is a lot more motivating than transferring it into a generic savings account. In the end, those extra points on your credit score may give you the ability to borrow money when you need it at a very low cost. And once you no longer have debt to pay off, you can start to fund your retirement nest egg.
More From GOBankingRates
Jaime Catmull contributed to the reporting for this article.
Last updated: July 27, 2021