Jenna Marbles, PewDiePie and Other YouTube Stars Earning Millions
The popularity of YouTube has exploded since it first launched in 2005. With more than 1 billion unique visitors a month YouTube itself is hugely successful, but the site has also served as a platform for a series of internet celebrities to find fame and fortune. One survey from Variety found that the five most influential figures among Americans ages 13 to 18 are all YouTube favorites, overtaking Hollywood superstars like Leonardo DiCaprio and Jennifer Lawrence. 
These YouTube stars have huge fan bases and their videos rack up millions and even billions of views, bringing in impressive revenue from advertising, endorsements and other business ventures. In 2010 the top grossing YouTube partners brought in more than $100,000 a year, but now stars are seeing figures go well beyond that, even into the millions, reports SocialTimes.  
So just how much can you make when you go from ordinary blogger to YouTube superstar? In no particular order, here are some of the top YouTube earners.
PewDiePie
Potential earnings: $4 million a year
The star of PewDiePie, Felix Arvid Ulf Kjellberg, is a Swedish video game commentator who got his start in 2009 by broadcasting videos of him playing video games. His wild and outrageous behavior isn't for the faint of heart, but it has earned him over 34 million subscribers and more than 7.9 billion views, making his YouTube channel the most-viewed of all time.
"Unlike many professionally-produced shows, I think I've established a much closer contact with my viewers, breaking the wall between the viewer and what's behind the screen," Kjellberg told The Wall Street Journal. "What I and other YouTubers do is a very different thing, it's almost like hanging around and watching your pal play games. My fans care in a different way about what they are watching."
Love him or hate him, PewDiePie gives his viewers what they want; continuing to scream, yell and swear his way to making an estimated $4 million in ad sales a year, reports The Wall Street Journal. Kjellberg's videos are a little too NSFW for us to post here, but feel free to hop over and see them for yourself. 
Related: How to Save Money on Video Games
DC Toys Collector (formerly DisneyCollectorBR)
Estimated income: $4.9 million a year
No one knows just who is behind this wildly popular YouTube channel, but some speculate it's an unnamed Brazilian woman who posts videos of her opening, assembling and playing with children's toys. That's right: all she does is play with toys. This may seem unusual, but YouTube has an entire category of this type of video, called "unboxing," where channel owners open and actively demonstrate items like high-end tech products and basic consumer goods.
The concept may seem unusual, but many parents claim her soothing voice and the colorful toys mesmerize their children and keep them entertained. Content and technology strategist and father to twin toddlers David Williams told USA Today, "The effect is somewhat akin to crack for toddlers because of how you see them pining for it after it's over." 
Whoever the mystery woman behind DC Toys Collector is, she's quite a success story. DC Toys Collector is one of the most-watched YouTube channels in the United States with total views of more than 2.5 billion, which is more than Psy's "Gangnam Style" video. According to analytics startup OpenSlate, DC Toys Collector earned an estimated $4.9 million in 2014 and was the No. 1 earning channel.
Bo Burnham
Estimated net worth: $3.5 million
Bo Burnham was just 16 years old when he posted his first video to YouTube, a song titled "My Whole Family Thinks I'm Gay." The video was just meant to be a joke for his older brother, who had just gone away to college, but it went viral and Burnham soon found himself with millions of hits a day and legions of fans. 
Since his YouTube success, this triple threat singer-comedian-writer has launched a career outside the computer screen. At just 18 years old Burnham starred in a stand-up special on Comedy Central. He has since created, written and starred in his own MTV show called "Zach Stone is Gonna Be Famous" and guest starred on "Parks and Recreation." He also does regular comedy tours, has released multiple albums, and even published a book of poems called "Egghead."
Burnham's YouTube channel continues to thrive alongside his other business endeavors. Bo Burnham's net worth is at $3.5 million. Not bad for a few years' work. 
Johanna Rorhbak (Prancercise)
Estimated income: unknown
Johanna Rorhbak first created Prancercising in the 80's, long before YouTube was up and running, but once her video "Prancercise: A Fitness Workout" went online in May 2013, it became an overnight sensation. For those who aren't familiar, the video features Rohrback prancing, trotting and cantering her way to physical fitness. According to website, Prancercise is 'a springy, rhythmic way of moving forward, similar to a horse's gait and ideally induced by elation." The original Prancercise clip went from 500 views in mid-May 2013 to over 11 million, which is more than any of the tracks on Yeezus, Kanye West's new album. 
During her rise to YouTube superstardom, Rohrback taught Al Roker how to Prancercise on the Today Show, she was featured in the Wall Street Journal and New York Magazine, wrote a book titled "Prancercise: the Art of Spiritual and Physical Excellence" and she even starred in a John Mayer music video. 
Despite her millions of fans, Rorhback has had to deal with just as many internet bullies. Prancercising certainly isn't for everyone and her white yoga pants and ankle weights make her an easy target. But she doesn't let that keep her down. She told the New Times Broward-Palm Beach, "If my camel toe doesn't embarrass me, why would this? I'm not embarrassed at all!" 
Her internet stardom is still young, and there are no reputable sources indicating how much she has earned off her horse-inspired workout videos, but she continues to release Prancercise material, which receive million of views and have inspired countless parodies and amusing gifs. Hopefully she's also inspired a few of her viewers to "stop talking and do some walking." If anything, laughing counts as ab work, right?
Jenna Marbles
Estimated income: Unknown 
Jenna Marbles (real name Mourey – Marbles is the name of her pet Chihuahua) is an odd kind of YouTube celebrity in that she doesn't actually do anything specific. She stars in, shoots and uploads her own videos featuring her opining on riveting topics like what girls do in the bathroom in the morning, her favorite dance moves and the trials and tribulations of being a grownup. Her channel also features her doing drunk makeup tutorials, celebrity impersonations and even vomiting up oatmeal.
"It's a very odd kind of skill we haven't seen in entertainment before," said Alan Van, the executive editor of the online media blog NewMediaRockstars.com, to The New York Times. "Comedic blogging has mostly been a man's domain, but she's definitely at the top."
Despite her unusual set of skills, which includes a master's degree in sports psychology, she has mastered the art of social media and marketing and created a deep connection with her fans — she has more Facebook fans than Jennifer Lawrence and more Instagram followers than Oprah. Ms. Marbles doesn't disclose how much she makes off her internet fame, but it is estimated she earned as much as $346,827 in 2012, according to The New York Times.
Whatever she's making, it's enough to employ a team of professionals including a personal assistant, business manager and chief technical officer, but like many other YouTube personalities, Marbles still handles the camera herself. She told the New York Times, "For the most part, we all just stay in our houses, alone, making videos." 
Smosh
Estimated income: $4.5 million a year
With 19.8 million subscribers, comedy partners Ian Hecox and Anthony Padill (aka: Smosh) host of one of the most popular YouTube channels, which features comedy sketches and a series called "Harry Potter Deleted Scenes" that depicts wizards behaving…badly. 
Smosh became one of the first YouTube sensations when their 2005 rendition of a Pokemon song went viral.They continued to make slapstick comedy videos that parody video games and pop culture, which eventually earned them 4.1 billion views and an estimated $4.5 million in yearly income, reports Business Insider. They have since opened eight YouTube channels featuring their content and have even developed mobile and game apps. The duo also just announced they will star in their first feature-length movie aptly titled "The SmoshMovie." 
Related: Watch 10 Hilarious Late Night TV Bits About Money Problems
Michelle Phan
Estimated net worth: $3 million
Michelle Phan was inspired to post first YouTube makeup tutorial in 2007 after she was turned down for job working at a department store beauty counter because she didn't have sales experience. Her efforts paid off, however, and Phan proved to be quite the salesperson. She is the first woman to reach one billion views on YouTube and is the second-most-subscribed-to woman after Jenna Marbles. In 2012 YouTube paid her to start her own network on the platform called FAWN (For All Women Network), which features women's lifestyle content.
The YouTube star and beauty guru has capitalized on her internet fame by creating a true empire. She fronted campaigns for Lancôme, L'Oreal and Dr. Pepper, released a book called, "Make Up: Your Life Guide to Beauty, Style and Success." Phan also founded a beauty sample subscription service and network called Ipsy, which had an $84 million annual sales run rate in 2014, reports Re/code.
Despite her multiple business endeavors, Michelle Phan remains committed to her YouTube fans and mentoring other YouTube star hopefuls. She told AdWeek, "I'm getting more help because at this point I don't know if I can continue to edit all my videos myself. I want to start putting out more content instead of one video a week. On top of that, I partnered with Endemol Beyond, so we are launching a premium lifestyle network end of this year." The new network will feature other internet stars from various categories and build them into power brands, just as Phan has done.
About the Author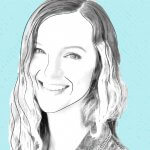 Morgan Quinn is an experienced personal finance writer and her work has appeared on WSJ.com, Huffington Post and Slate. She is also the former Managing Editor of Mint.com.