What's Donald Trump Worth? A Look at the President's Finances
Trump delivered his second State of the Union address on Feb. 5.
On Feb. 5, President Donald Trump addressed the American people in his second State of the Union address. During the speech, Trump discussed the cost of prescription drugs, infrastructure and national security, and announced a second summit with North Korean leader Kim Jong Un. He also reiterated his push for a massive border wall between the U.S. and Mexico.
After delivering his speech to the nation, see details on Trump's finances.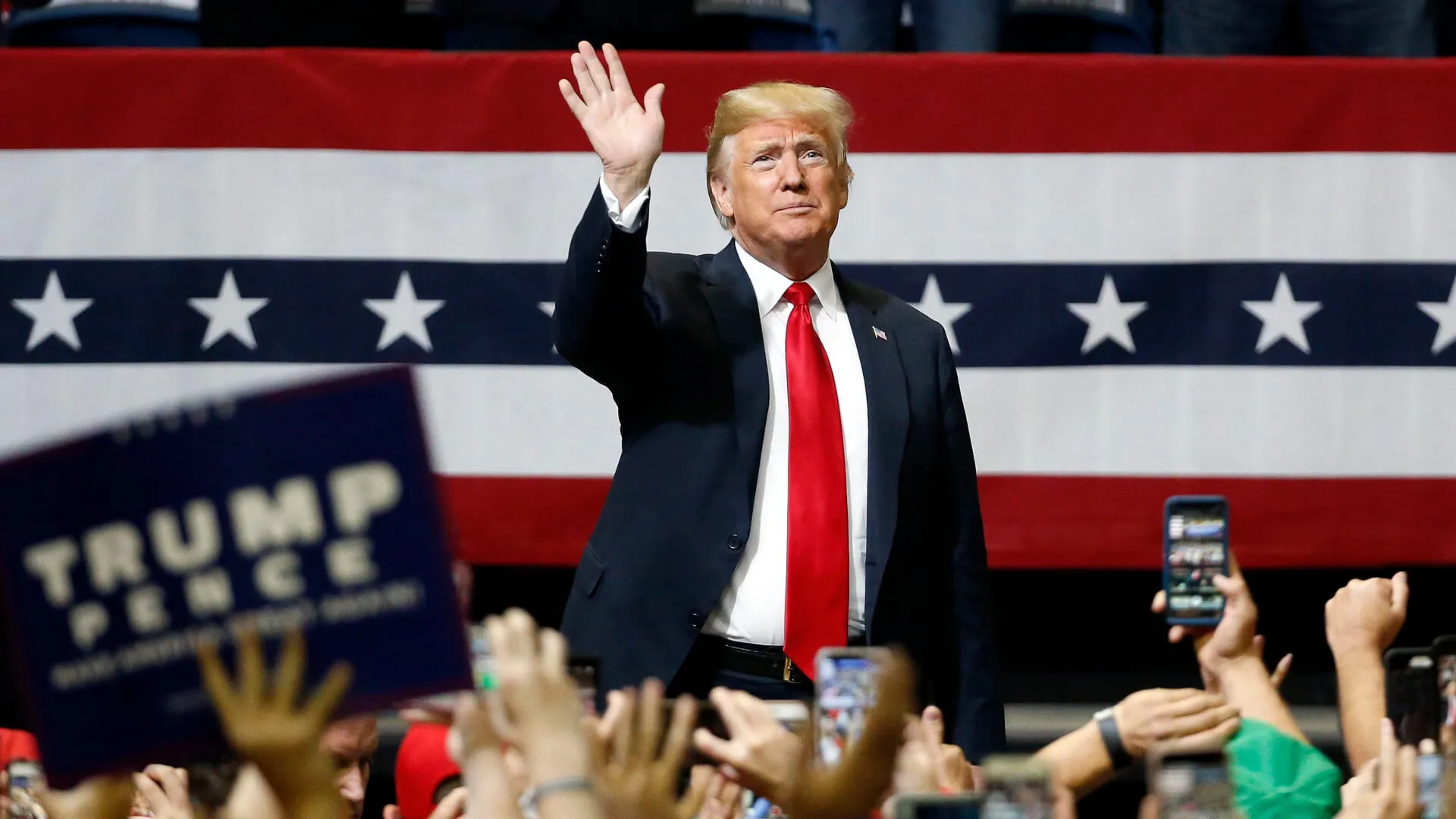 Donald Trump Net Worth: $3.1B
Trump possesses an estimated net worth of $3.1 billion as of February 2019, according to Forbes.
Trump's career as a real estate developer and reality television star has helped boost the profile of the company co-founded by his father and grandmother in the 1920s as the E. Trump & Son construction company. He has a long history of inflating his net worth in personal claims, putting his net worth north of $10 billion in his Personal Financial Disclosure filed with the federal government in May 2016. In reality, Trump's $3 billion-plus fortune was born out of the company he took over from his father in 1971 and his successful career as a reality television star, hosting "The Apprentice" and "The Celebrity Apprentice."
Make Your Money Work Better for You
His real estate empire is large in scale and global in scope, with properties in 10 countries including stakes in nine buildings in New York City alone. His New York City real estate holdings comprise the bulk of his wealth, with a value of $1.5 billion, according to Forbes. Trump also has non-NYC real estate valued at $560 million, golf courses and clubs worth $550 million, brand businesses worth $170 million, and cash and personal assets worth $320 million.
Read More: Donald Trump and 16 Other Rich and Powerful World Leaders
Donald Trump's Business Empire

Trump's initial business successes came in the world of Manhattan real estate. He landed a deal with Hyatt, the city of New York and the unprofitable Commodore Hotel beside the Grand Central train station, earning the right to renovate and rebrand the ailing hotel into the Grand Hyatt. In 1980, that hotel became an instant success, making Trump one of the best-known real estate developers in the area.
In 1984, Trump completed construction of the 68-story Trump Tower, which serves as headquarters for The Trump Organization to this day. The building includes a 60-foot waterfall and, on opening day, featured five levels of retail stores and restaurants.
Make Your Money Work Better for You
See: How Much President Trump's Luxe Homes Are Worth
Trump owns a slew of successful businesses and properties, among them Trump Place, a luxury residential community spanning 92 acres. The Trump International Hotel & Tower Chicago includes a hotel, condos and numerous restaurants and shops. The success of Wollman Rink, a Central Park staple, is arguably due to Trump.
Donald Trump's Failed Businesses
Trump has major business wins to his name, but he also has some big losses.
In 1988, Trump spent $365 million on a fleet of Boeing 727s, as well as landing facilities in Boston, New York City and Washington, D.C. He also bought the rights to paint his name on the planes. His attempt to build a luxury flying experience under the Trump Shuttle name failed, however, and the company was decommissioned.
In 1990, the banks that backed Trump's investments provided him with a $65 million bailout in new loans and credit. Trump's famous Taj Mahal casino in Atlantic City, N.J., went bankrupt in 1991, and Trump Hotels & Casino Resorts went bankrupt in 2004. In 2009, the same company — now called Trump Entertainment Resorts — filed for bankruptcy again.
Make Your Money Work Better for You
One of Trump's highest-profile business failures is Trump University. The unaccredited online college was launched in 2005 and closed down in 2010. Three Trump University lawsuits plagued his presidential campaign, alleging that Trump University was a scam that cost students tens of thousands of dollars. Trump settled the lawsuits for $25 million, though he did not admit any wrongdoing.

Donald Trump's Personal Life
Donald Trump has been married three times. He was with his first wife, Ivana, from 1977 to 1992. The couple had three children together: Donald Jr., Ivanka and Eric. Today they are some of the wealthiest presidential children. The three eldest Trump children — along with Ivanka's husband, real estate investor and developer Jared Kushner — have been highly involved in their father's presidency.
Trump married Marla Maples in December 1993, two months after Maples gave birth to their daughter Tiffany. The couple divorced in 1999.
Trump has been married since 2005 to his current wife, First Lady Melania Trump, who has an estimated net worth of $50 million. Melania is the mother of Trump's youngest son, Barron.
Make Your Money Work Better for You

Donald Trump's Lifestyle
Before Trump moved to the White House, he lived in a three-floor penthouse in Trump Tower with his wife Melania and son Barron. The luxuries the family enjoyed at Trump Tower included an indoor fountain and a door encrusted with diamonds and gold, Business Insider reported. Nicknamed "White House North," Trump Tower costs millions to secure.
Among Trump's other notable properties is Mar-a-Lago, the golf course and resort where he has spent about 80 days of his tenure as president thus far — including hosting world leaders such as Shinzo Abe and Xi Jinping. The luxury club is worth $160 million and sits on 20 acres of valuable South Florida land. Trump bought the estate — which boasts 58 bedrooms, 33 bathrooms, 12 fireplaces and three bomb shelters — for the bargain price of $10 million in 1985. Since Trump became president, the club reportedly raised initiation fees from $100,000 to $200,000.
Before having access to Air Force One, Trump shuttled between campaign stops in his $100 million Boeing 757 adorned with gold seatbelts. His fleet of luxury vehicles includes a Rolls Royce, an electric blue 1997 Lamborghini Diablo and a Mercedes-Benz SLR McLaren.
Keep reading about the richest and poorest U.S. presidents.
More on Net Worth and Politicians
We make money easy. Get weekly email updates, including expert advice to help you Live Richer™.
Joel Anderson, Taylor Bell, Sean Dennison and Gabrielle Olya contributed to the reporting for this article.