Trump Pardons Dozens of Financial Criminals on His Exit from Office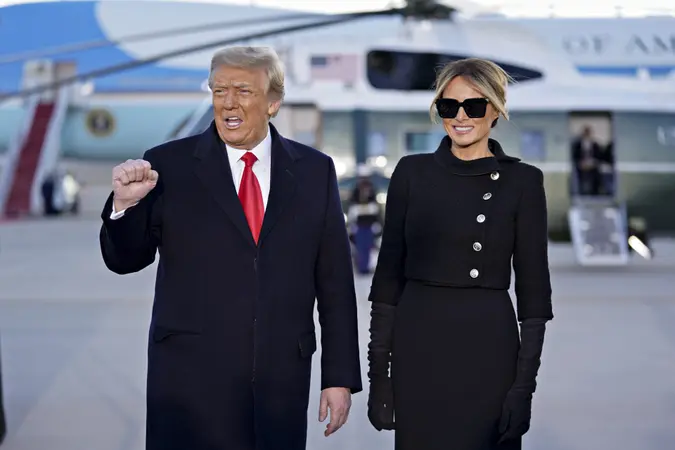 Stefani Reynolds/UPI/Shutterstock / Stefani Reynolds/UPI/Shutterstock
In his last hours in office, Donald Trump issued an additional 73 pardons to a motley crew of acolytes, including Steve Bannon, Anthony Levandowski, Paul Erickson and rapper Lil Wayne.
See: What Will Trump's Finances Look Like After He Leaves Office?
Find: 15 Most Memorable Moments of This Wild Election Year
Bannon, who is Trump's former campaign chief and White House advisor, was charged with swindling donors to a supposed effort to build a wall on the border with Mexico.
Anthony Levandowski was also pardoned. He is a former engineer for Google's self-driving car unit who last August was sentenced to 18 months in prison for stealing more than 14,000 Google files before leaving the company to join Uber's robocar effort. The sentencing judge in that case called it the "biggest trade secret crime I have ever seen."
Make Your Money Work Better for You
Trump also pardoned conservative political operative Paul Erickson, who was sentenced to seven years in prison last July for wire fraud and money laundering. Erickson is also well known as a former boyfriend of Maria Butina, a secret Kremlin agent.
See: Following Second Impeachment, Trump Says He Won't Pay Giuliani
Find: The 25 Companies Contributing 20% of Trump's Business Revenue
Dwayne Michael Carter, Jr., also known as Lil Wayne,  is an outspoken Trump supporter. He pleaded guilty last month to having illegally carried a gold-plated .45-caliber Glock handgun and ammunition as a felon while traveling on a private jet last year. He faced up to 10 years in prison.
In December 2020, Trump pardoned Roger Stone, who was sentenced to 40 months' imprisonment and 24 months' supervised release conditioned upon the performance of 250 hours of community service. Stone was also fined $20,000.00 for obstruction of a proceeding, making false statements and witness tampering.
Also in December, Trump pardoned Paul Manafort, who was convicted in the Eastern District of Virginia for subscribing to false U.S. individual income tax returns for 2010-2014 tax years, failure to file reports of foreign bank and financial accounts for 2011-2014 and bank fraud. Manafort was sentenced to 47 months' imprisonment and three years of supervised release. Manafort also received a $50,000 fine and was ordered to pay $25 million restitution
Make Your Money Work Better for You
See: How Congress Used the New Defense Bill to Shut Down Banks, Trump and Russian Oligarchs
Find: 9 Ways You're Supporting Organized Crime Without Realizing It
Manafort was also sentenced to 73 months' imprisonment and 36 months of supervised release in the District of Columbia for conspiracy against the United States and conspiracy to obstruct justice (witness tampering). In addition, he was ordered to pay $6 million restitution.
The same month, Trump pardoned Charles Kushner, the father of his son-in-law Jared. The elder Kushner was sentenced to 24 months' imprisonment and two years of supervised release and given a $40,000 fine in the District of New Jersey following his conviction on 16 counts of fraud and making false statements, and for retaliating against a witness or victim.
Additional notable Trump pardons include that of Michael Flynn, who was pardoned in November 2020 after he was charged with making false statements to federal investigators.
See: A Look at Paul Manafort's Finances After Getting Additional Prison Time
Find: How Jared Kushner Built a Fortune Worth Nearly 3 Times That of Trump's Kids
Trump also pardoned George Papadopoulos, who was convicted of making false statements and sentenced to 14 days in prison, 12 months of supervised release conditioned upon 200 hours of community service, plus a $9,5000 fine.
Make Your Money Work Better for You
Notably excluded from the pardon list is Sheldon Silver. Preet Bharara, former U.S. attorney for the Southern District of New York, prosecuted Silver, who was later sentenced to seven years in prison in a federal fraud case involving kick backs for using his influence as the Assembly speaker to dispense favors. Trump fired Bharara in 2012.
More From GOBankingRates:
Make Your Money Work Better for You