Pacific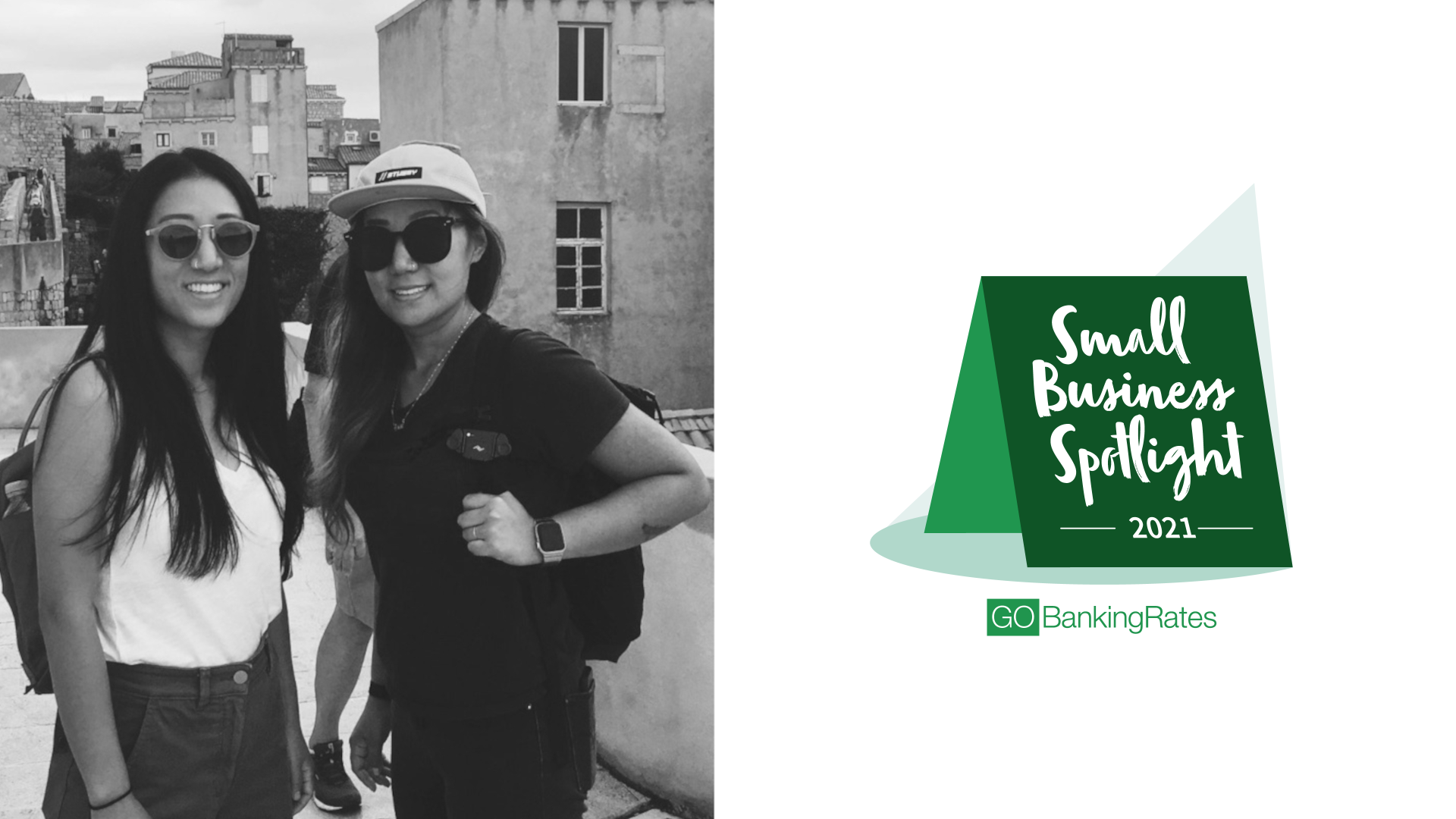 Pictured: Grey & Elle
To return to the Small Business Spotlight page click here.
The Pacific region includes small businesses in Alaska, California, Hawaii, Oregon and Washington. In this region, California had the most small businesses nominated.
You can check out the complete list of businesses nominated for GOBankingRates' Small Business Spotlight in this region below — and read more about the region's featured nominees in the links below.
Featured Nominees
Regional Nominees
A Little Off The Top (Harrah, beauty salon): "Jana is a beautician in the heart of our small town. We all love her and she brightens all our lives every day."
American Building and Contracting (Longview, construction): "They work with customers by lowering their prices, especially when they are seniors or of lower means."
Becca's Diner (Ephrata, restaurant): "It is home-style cooking and a family restaurant that uses old family-inspired recipes. The staff right now is a mother and daughter. Very good food."
Bella Vista Painting & Drywall (Vancouver, painting and drywall): "They keep prices for services very affordable… and though they are a fairly new small business, they are beginning to donate to community sports, etc."
Bellingham Marine Repair (Bellingham, marine repair and boat motors):
More on Bellingham Marine Repair:

"Always there to help even when out on the water, listens and understand the problems and how to fix them. They are always friendly, considerate and very knowledgeable."
Campfire Coffee (Tacoma, coffee shop): "A camping-themed coffee shop with a social goal to get diverse groups in nature. They roast their beans over a campfire for a delicious smoky flavor."
Chopsticks Chinese Restaurant (Kent, restaurant): "Great Chinese food. Quick delivery."
Deer Park Second Hand (Deer Park, secondhand retail): "The owners are constantly changing the the inventory. They lower the prices for customers that are down on their luck, or even give for free. Everything from antiques, collectables, housewares and clothing, etc."
Evergreen Staples Funeral Home (Vancouver, funeral services)
Eyvind (Spokane, restaurant): "Tony Brown has done so much for our small city to bring in a newer, more worldly and palate-awakening flavors. He has three restaurants he had to keep open during the pandemic, and with blood, sweat and tears he made it happen."
Jersey Mike's (Covington, restaurant):
More on Jersey Mike's:

"This franchisee is amazing in the community by donating sandwiches to schools [and] charities. He's contributed to so many good causes!"
Just Joel's Cafe (Kennewick, restaurant): "The owner of Joel's has helped our community immensely. He has raised money for school supplies, shoes for kids, helping people that are hiring during COVID, feeding our doctors, nurses and police."
Kokos Bartini (Kennewick, restaurant and bar): "Koko's survived this past year by constantly being creative with every aspect of the business. They changed thing to cater to customers almost on a daily basis. For the most part, all original employees are still working strong and Koko's is now busier than ever. All this on top of exceptional offerings from the only working executive chef in the Tri Cities, as well as mouthwatering designer martinis. Go Koko's!"
Lucky Teriyaki (Tacoma, restaurant): "Best teriyaki, great customer service."
Molly Moon's (Seattle, ice cream shop): "Molly Moon's is not just committed to making the absolute best ice cream in Washington, but they are outspoken advocates of social justice and building a more inclusive local community."
Monster Graphics (Yakima, graphic design of signs and wraps for cars):
More on Monster Graphics:

"They stayed open during this pandemic even though they had no income. Workers showed up every day just in case there was a customer that needed something."
Northwest Media Collective (Vancouver, website design and digital marketing): "This business is great because the owners really care about other local businesses and people. They are always trying to look out for their clients and put their employee's needs first."
Poker Pete's Pizza (Kalama, pizza parlor): "They have always put the community first in sponsoring youth sports all the way to donating sales when [they] can afford to kids in need with uniforms, food banks and holiday gifts."
Powerful Resumes Plus (Lakewood, resume writing and career coaching):
More on Powerful Resumes Plus:

"Very knowledgeable and resourceful. Patricia Bogue is very professional and produces quality work. My resume always ended up in the top 3% due to the key words incorporated."
Psychic Teaz (Maple Falls, tea company): "Psychic Teaz is a tea company that was started by a naturopath.He made teas to keep musicians on tour healthy. During the pandemic this company lost all of its retail outlets, and yet gave away tea with 8 antiviral herbs to hospital, grocery and postal workers for free."
Rush Companies (Gig Harbor, construction and facilities management): "The customer is the most important part of what they do to take care of each one."
Sluys Poulsbo Bakery (Poulsbo, bakery): "Everything made from scratch!"
Tacoma Soap Refillery (Tacoma, zero waste home products): "Tacoma Soap Refillery's mission is to make reducing single use plastic containers and other disposable products easier."
Third Place Books (Seattle, bookstore and cafe): "This local small business puts a big emphasis on the community and is always offering events geared toward local families. They stepped up in a big way with educational resources when kids were first sent home from school."