Is Costco Open on Thanksgiving for Shopping?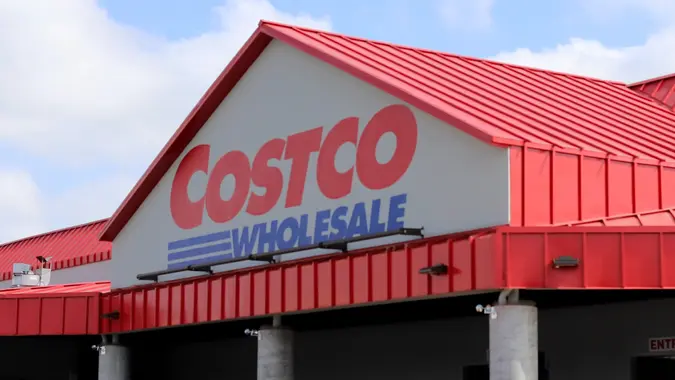 Laser1987 / iStock.com
Big-box retailer Costco offers bulk buying to its customers — provided that you have a membership, making holiday shopping easy. With some of the best deals around, it's a no-brainer that Costco would be the first place to stop when stocking up for your holiday gathering. This Thanksgiving, if you are looking to buy in bulk to stock up for the long weekend, you'll need to know if Costco is open.
See: How To Get Cash Back on Your Everyday Purchases
Is Costco Open on Thanksgiving?
Costco closes on Thanksgiving every year, so you will need to do your shopping beforehand if you are looking to serve a feast so enormous you would need to buy in bulk. As Costco will not have Thanksgiving hours, make sure to figure out what you'll need to stock up on before it closes at 8:30 p.m. the Wednesday before Thanksgiving.
Read on to find out when Costco is open during the holidays throughout the year so you don't miss any opportunities to save.
When Does Costco Open?
Costco is open from 10 a.m. to 8:30 p.m., Monday to Friday. On Saturdays, Costco is open from 9:30 a.m. to 6 p.m., and on Sundays, the hours are 10 a.m. to 6 p.m. Remember that these hours will vary based on your particular store and location.
Costco's Holiday Hours for 2023
Holiday
Date
Is Costco Open or Closed?
New Year's Day
Sunday, Jan. 1
Closed
Martin Luther King Jr. Day
Monday, Jan. 16
Open from 10 a.m. – 8:30 p.m.
Presidents Day
Monday, Feb. 20
Open from 10 a.m. – 8:30 p.m.
Good Friday
Friday, April 7
Open from 10 a.m. – 6 p.m.
Easter Sunday
Sunday, April 9
Closed
Memorial Day
Monday, May 29
Closed
Juneteenth
Monday, June 19
Open from 10 a.m. – 6 p.m.
Independence Day
Tuesday, July 4
Closed
Labor Day
Monday, Sept. 4
Closed
Columbus Day
Indigenous Peoples Day
Monday, Oct. 9
Open from 10 a.m. – 8:30 p.m.
Veterans Day
Saturday, Nov. 11
Open from 10 a.m. – 8:30 p.m.
Day Before Thanksgiving
Wednesday, Nov. 22
Open from 10 a.m. – 8:30 p.m.
Thanksgiving Day
Thursday, Nov. 23
Closed
Day After Thanksgiving
Friday, Nov. 24
Open from 10 a.m. – 8:30 p.m.
Christmas Eve
Sunday, Dec. 24
Open from 9:30 a.m. – 5 p.m.
Christmas Day
Monday, Dec. 25
Closed
Day After Christmas
Tuesday, Dec. 26
Open from 10 a.m. – 8:30 p.m.
New Year's Eve
Sunday, Dec. 31
Open from 9:30 a.m. – 6 p.m.
Make Your Money Work for You
When Is Costco Closed?
In the U.S., Costco warehouses remain closed on these specific holidays:
New Year's Day
Easter
Memorial Day
Independence Day
Labor Day
Thanksgiving
Christmas Day
Holiday Return Policy at Costco
Costco's holiday season return policy is the same as the policy in force throughout the entire year:
If you are dissatisfied with an item purchased at a Costco warehouse, you can return the item at any time. But for items purchased online, return periods might vary.
All electronics and major household appliances — whether purchased in-store or online — must be returned within 90 days.
A receipt or order number is encouraged, but not required, to make a return or exchange as a Costco member.
Final Take
Like many other retailers such as Lowe's, Walmart and Target, Costco also closes on major holidays. If you're planning a get-together with friends or family, you'll want to make sure you have all the food, drinks and supplies you need.
Holiday Hours
Cynthia Measom and Caitlyn Moorhead contributed to the reporting for this article.
All holiday hours were confirmed as of Nov. 16, 2023. Check with your local retailer to confirm specific hours. Hours and policies are subject to change.
The article above was refined via automated technology and then fine-tuned and verified for accuracy by a member of our editorial team.
Make Your Money Work for You
Editorial Note: This content is not provided by any entity covered in this article. Any opinions, analyses, reviews, ratings or recommendations expressed in this article are those of the author alone and have not been reviewed, approved or otherwise endorsed by any entity named in this article.