4 Scams To Look Out for on the Telegram App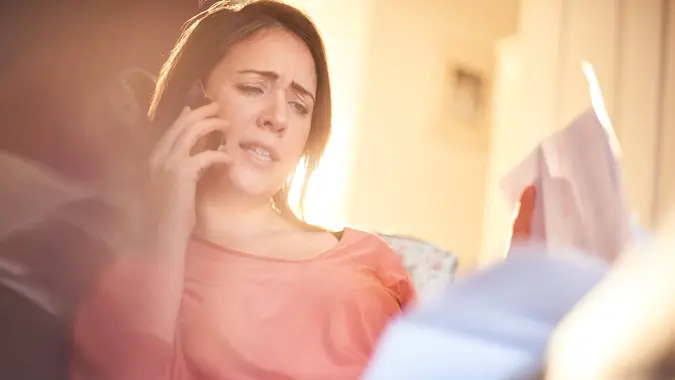 MartinPrescott / Getty Images/iStockphoto
Telegram is known to be one of the most private and secure free apps for messaging. The company is so confident about its security that in 2014, it offered entry into a competition to try and decipher its secure messages for a prize of $300,000 to anyone who succeeded.
There are currently over 700 million active users each month on Telegram, making it one of the most downloaded apps. Another feature that makes Telegram unique is the scalability — you can create groups for up to 200,000 people while still maintaining secure communication.
Despite the platform's efforts to maintain a secure environment for its users, there are Telegram bot scam alerts you should be aware of.
1. Fake Telegram Groups and Channels
One of the biggest Telegram bot scam alerts to watch out for are fake accounts. They may look just like the most popular channels, but they're not. Scammers take great measures to make the copycat channel look like the real one, with similar profile photos and even admin with the same names.
However, you'll soon start seeing posts about cryptocurrency and other schemes and even start receiving private messages from admin and other users promoting such schemes.
In many cases, you may be added to such a channel unknowingly.
How To Protect Yourself
To avoid the issue, you can change your settings to prevent strangers from adding you into groups and channels.
Go into "Settings." 
Select "Privacy and Security."
Choose "Groups & Channels." 
Change "Everyone" in who can add you to groups to "My Contacts."
Make Your Money Work for You
Limiting who can add you to groups can reduce the chances of getting involved with a fake account. If you suspect you're dealing with a fake group or channel, you can report it by clicking on the three dots in the corner and selecting "Report."
2. Phishing
Telegram uses bots on the platform to serve as a channel or group's assistant. The trouble is, it's hard to tell if the bot is legitimate. Scammers have been known to use a bot called SMSRanger, which poses as a bank or company representative to phish for private information. If a scammer is able to get your or a contact's phone number, the bot may be able to convince a user to provide personal information such as identifying or financial information.
How To Protect Yourself
To avoid the scam, look out for typical phishing behaviors such as an urgent need to communicate, spelling and grammar errors and requests for you to text sensitive info to verify your identity. Remember that companies won't message you via Telegram for important information. When in doubt, contact the company directly using the publicly-available phone number.
3. Fake Job Listings
Don't get overly excited about too-good-to-be-true job offers you receive via Telegram. 
Many employment scammers include Telegram as part of their fraud. If you find that an offer pays a disproportionately high wage or includes benefits that are incredibly enticing, be wary. They'll often require you to interview via Telegram.
Make Your Money Work for You
How To Protect Yourself
If the "hiring manager" requests sensitive personal info or asks you to pay for items such as computer equipment or training during the Telegram interview, it's most likely a scam. Most reputable companies offering excellent pay don't interview through messaging apps — and they don't expect you to pay to work for them.
4. Fake Classified Ads
In recent years, Telegram users have been swindled out of $6.5 million from fake classified ad bots. You may come across a classified for products such as electronics that provide Telegram contact info to finalize the sale. The problem is, a bot will respond to your interest in the item and will try to steal personal information from you such as credit card information or your home address.
How To Protect Yourself
If the price is too low for the item or the seller won't meet with you in person and asks to speak over Telegram, proceed with caution. The safest way to proceed is to inspect the item in person before you hand over any money or provide personal details.
Takeaway
Regardless of how secure a platform is, scammers work hard at taking advantage of its vulnerabilities. In the case of Telegram, it's more likely that someone or a Telegram bot is impersonating a respected company or channel to gain access to your personal information.
Proceed with caution and use common sense. Avoid providing sensitive data such as your Social Security number, phone number, full name or address, or you may become a victim of fraud.
Make Your Money Work for You
FAQ
Can I be scammed through Telegram?

You can be scammed through Telegram in the form of fake or impersonating individuals, accounts and bots. Use caution, especially if you're being asked for sensitive financial or identifying info.

Can someone hack me through Telegram?

Telegram is one of the most secure messaging platforms. It's highly unlikely that your messages can be deciphered or intercepted. However, you should still avoid providing your sensitive information over Telegram because it may be a fake bots or fraudster asking for it.

Is Telegram voice bot real or fake?

There are real Telegram bots. However, any that ask for sensitive information such as financial accounts and passwords, your home address or identifying information should be treated as fake and avoided.
Editorial Note: This content is not provided by any entity covered in this article. Any opinions, analyses, reviews, ratings or recommendations expressed in this article are those of the author alone and have not been reviewed, approved or otherwise endorsed by any entity named in this article.
Our in-house research team and on-site financial experts work together to create content that's accurate, impartial, and up to date. We fact-check every single statistic, quote and fact using trusted primary resources to make sure the information we provide is correct. You can learn more about GOBankingRates' processes and standards in our editorial policy.