Economy 2023: 5 Brilliant Ways Americans Are Overcoming Student Loan Payments and Inflation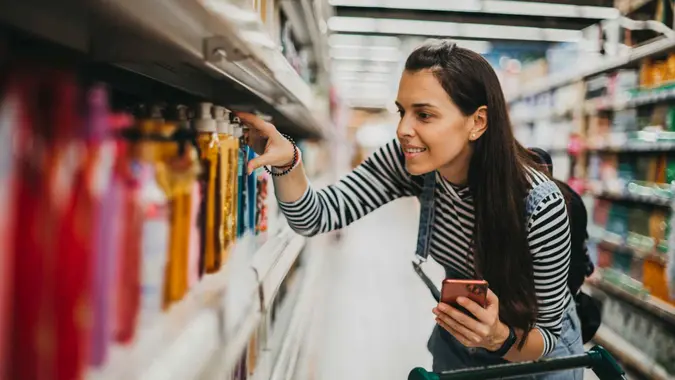 Nikola Stojadinovic / Getty Images
In the realm of personal finance challenges, the last couple of years rank among the worst in recent memory. High inflation has sent prices soaring for everything from eggs and gas to homes, cars and apartment rentals. On top of that, more than 40 million federal student loan borrowers are gearing up to resume payments after a three-and-a-half-year pause, bringing even more pressure to the mix.
Although the 2023 inflation rate is well down from last year — when it peaked at 9.1% — the current rate of about 3% still ranks among the highest of the last decade. Prices of many items remain very high versus previous years, including housing and household essentials.
Meanwhile, the federal student loan payment pause that went into effect in March 2020 is set to expire next month. This means millions of borrowers will have to budget an expense they haven't had to worry about in a long time.
Overcoming these challenges takes planning, discipline and creativity. Here are five ways Americans are overcoming inflation and the return of student loan payments.
Gas Apps
Gasoline prices have eased in recent weeks as the summer travel season winds down, but they are still up from a year ago, according to AAA. Using gas apps like GasBuddy, Gas Guru and Fuelio can help you track down the best prices in your area and earn rewards to help lower what you pay at the pump.
Make Your Money Work for You
Deal Groups
Many Americans are turning toward deal groups — such as those found on Facebook — to track items for sale. Rachele Sossong, founder of The Frugal Mom deal group, told USA Today that thousands of items are discounted daily, and some are even free.
Autopay
Student loan borrowers getting ready to resume payments should consider signing up with autopay services to save money. Many lenders and loan servicers offer a 0.25-percentage-point rate deduction when you enroll in autopay. It might seem like a small amount, but over time it can add up to considerable savings.
Bulk Items
You've probably heard the saying: "Strike while the iron is hot." This applies to shopping as well. When you see items in your grocery store or elsewhere that are deeply discounted, buy several of them to save money over the long term. This is especially smart when it comes to non-perishable foods and items you know you'll use well into the future, such as toilet paper, toothpaste, soap, cleaning products and medicines with a long shelf life.
Pay Extra on Debts
Because federal student loans payments have been paused since March 2020, many borrowers might have taken advantage by putting the payments they would have made into interest-bearing savings accounts. Now that payments are set to resume, you might consider tapping into those savings to pay extra on future payments, which will allow you to pay off the loans quicker.
It may be wise to contact your loan servicer and request principal-only payments for student loans, which ensures any additional money goes directly toward your outstanding balance.
More From GOBankingRates
Make Your Money Work for You