5 Ways To Get Groceries Free for the Holidays Besides SNAP and WIC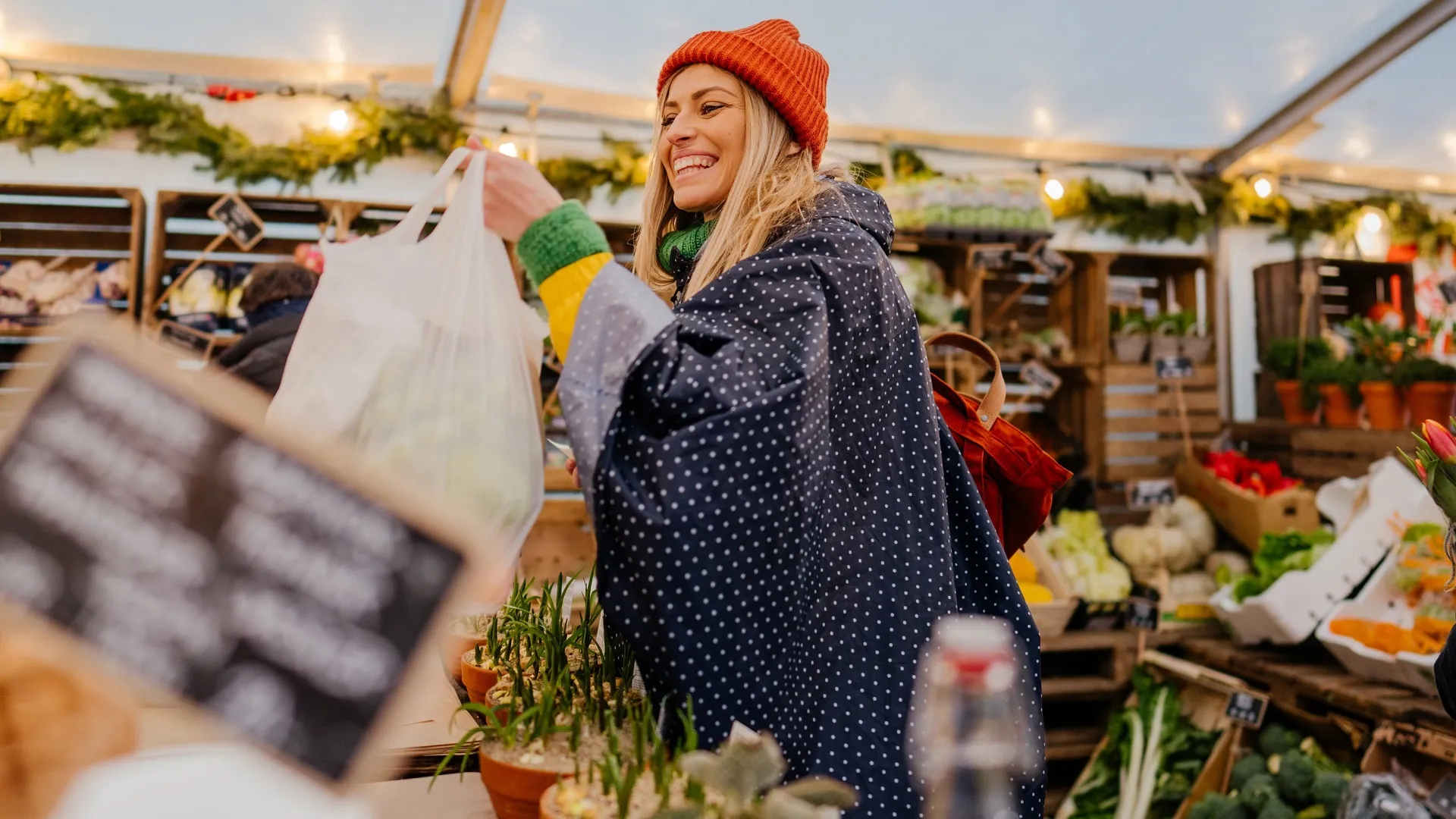 Christmas is a season for celebrating, but it can also be a tough time for the less fortunate to make ends meet. Although the COVID-19 pandemic has been officially declared over for months, inflation continues to increase prices across America, making it a challenge for many families to put food on the table.
Getting groceries for free during the holidays can be challenging, but there are some outlets to consider beyond government assistance programs like SNAP (Supplemental Nutrition Assistance Program) and WIC (Special Supplemental Nutrition Program for Women, Infants, and Children).
Getting creative in lowering your grocery bill and finding places that provide free food to those in need takes a bit of looking, but they're out there helping individuals and families every day.
Here are five ways to get free groceries during the holidays.
Buy Nothing Groups on Facebook
Food Banks and Pantries
Many communities have local food banks and pantries that distribute food to those in need. These organizations often provide a variety of items, including fresh produce, canned goods, and other staples.
Look to organizations like Feeding America, which is a nationwide network of food banks, pantries and community meal programs that source food, provide financial support and advocate for the millions of Americans experiencing hunger.
Make Your Money Work for You
Community Programs and Gleaning
During the holiday season, some community organizations, churches or nonprofits organize events to distribute free food. Additionally, some organizations may provide gift cards or food baskets to those in need during the holidays. Keep an eye on local announcements and community bulletin boards for information on such events.
And consider gleaning groups. According to the USDA, gleaning, "the act of collecting excess fresh foods from farms, gardens, farmers markets, grocers, restaurants, state/county fairs, or any other sources in order to provide it to those in need," has become popular as food waste increases and more Americans are at risk of going hungry. A nonprofit called Food Forward lists gleaning groups in the U.S.
Freecycle and Craigslist
You might not realize it, but there are many websites and online communities dedicated to sharing information about freebies and giveaways — including those offering free food. Depending on where you live (or how far you are willing to travel), you can receive free groceries from popular gifting/selling sites like Freecycle and Craigslist.
Some communities are unbelievably generous — but you'll have to be flexible about what you're getting. This means wading through undesirable listings before you hit on something you can use, like an over-supply of fresh produce or someone giving away bulk items they don't like.
But it could be anything and although you won't be getting free home-cooked meals on these sites, every dollar you don't have to spend on the basics equals a dollar you can put toward a utility bill, gas for your car or other grocery items.
Make Your Money Work for You
Dollar Store Coupons and Freebies
Keep an eye out for grocery store promotions, discounts and coupons. Some stores may offer special deals during the holidays, and couponing can help you save money on essential items.
Though you might not be able to subsist on dollar store freebies, you'll be surprised at what sort of items you can get free (or discounted) with a coupon. As Money Talks News noted, although you won't get full meals free from discount stores, you'll be saving on basics, enabling you to spend more on essential items when money is tight.
As Donna Freedman mentioned on her "Surviving and Thriving" site: "I've seen free-with-coupon-or-app deals on items like cheese, frozen entrees, cereal, crackers, hot sauce, baking mixes, pretzels and sweeteners."
To start, visit the websites of your favorite stores or brands, as many offer coupons that can be printed or used online. And don't forget to sign up at sites like CouponMom.com and The Krazy Coupon Lady, which match manufacturer coupons and rebates through reward programs apps like Ibotta and Fetch.
Jennifer Taylor contributed to the reporting of this article.
More From GOBankingRates