Is Whole Foods Open on Thanksgiving?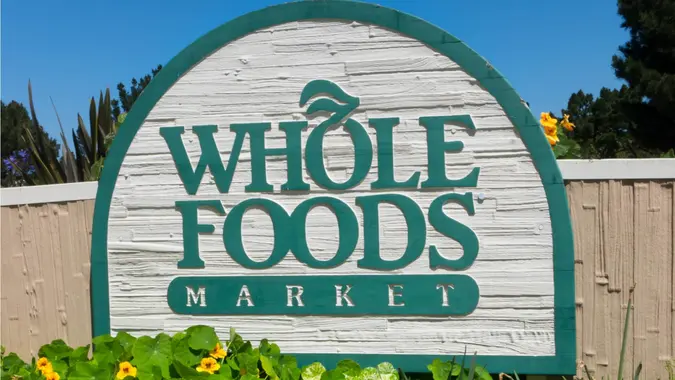 Whole Foods has you covered with all the organic products you'll need to prepare healthy meals for your loved ones. Whole Foods stores generally remain open even on major holidays to meet their customer's needs, but they may have reduced hours. Is Whole Foods open on Thanksgiving this year? Keep reading to find out.
Is Whole Foods Open on Thanksgiving?
Whole Foods understands the importance of this holiday and typically keeps its doors open, albeit with reduced hours. This means you can count on Whole Foods for those essential organic ingredients, even on Thanksgiving Day. However, it's advisable to check your local store's specific hours as they may vary.
Whole Foods Holiday Hours
As you plan your holiday meals and shopping trips, keeping track of Whole Foods' holiday hours is essential. The store maintains a customer-friendly approach by staying open on most holidays, with the exception of Christmas Day. However, operating hours may be adjusted on certain holidays like Thanksgiving, Christmas Eve and New Year's Eve. Here's a look at the typical holiday schedule of Whole Foods stores to help you plan your visits effectively.
Holiday
Date
Is Whole Foods Open or Closed?
New Year's Day
Sunday, Jan. 1
Monday, Jan. 2 (Observed)
Typically open, may have reduced hours
Martin Luther King Jr. Day
Monday, Jan. 16
Open
President's Day
Monday, Feb. 20
Open
Good Friday
Friday, April 7
Open
Easter Sunday
Sunday, April 9
Open
Memorial Day
Monday, May 29
Open
Juneteenth
Monday, June 19
Open
Independence Day
Tuesday, July 4
Open
Labor Day
Monday, Sep. 4
Open
Columbus Day
Indigenous Peoples' Day
Monday, Oct. 9
Open
Veterans Day
Saturday, Nov. 11
Open
Day Before Thanksgiving
Wednesday, Nov. 22
Open
Thanksgiving Day
Thursday, Nov. 23
Typically open, may have reduced hours
Day After Thanksgiving
Friday, Nov. 24
Open
Christmas Eve
Sunday, Dec. 24
Typically open, may have reduced hours
Christmas Day
Monday, Dec. 25
Closed
Day After Christmas
Tuesday, Dec. 26
Open
New Year's Eve
Sunday, Dec. 31
Typically open, may have reduced hours
Make Your Money Work for You
What Time Does Whole Foods Open?

Whole Foods store hours vary by location. Typically, stores will be open between 8 a.m. and 9 p.m., with some opening earlier or closing later. Locations in major cities tend to have longer hours, while those in smaller towns or suburbs have shorter opening hours.
When Does Whole Foods Close?
The only day of the year on which Whole Foods is closed completely is Christmas Day. On all other days, stores will be open. However, on major holidays, hours may be limited. For example, most stores close early on Thanksgiving Day.
Whole Foods Store Locator
You can find information on your local store's hours using the store locator page on the Whole Foods website. It allows you to search by your current location, or you can enter a city, state or zip code to find stores in a specific area.
All you have to do is enter the area you want to search and click the magnifying glass button, and a list of stores and their hours will appear. It will also provide you with the address and phone number for each store, so you can reach out to make sure your store is open.
Customer Service
If you need help finding your store's hours or any other information, you can contact Whole Foods at 1-844-WFM-TALK, or 1-844-936-8255. Each store also has its own phone number, which you can find on the Whole Foods website.
Whole Foods also offers a live chat option on its website between 6 a.m. and 12 a.m. every day. If you want to reach out during other hours, you can fill out the form on the site.
Make Your Money Work for You
Final Take
As you prepare for holidays or any other meals, Whole Foods is available for all your meal preparation needs. It's crucial to know Whole Foods' hours to avoid any hurdles. This way, you can avoid the frustration that comes with busy stores. Plus, you'll get your shopping done on time to beat the holiday rush.
Holiday Hours
Amber Barkley, Caitlyn Moorhead and Elizabeth Constantineau contributed to the reporting for this article.
All holiday hours were confirmed as of Nov. 17, 2023. Check with your local retailer to confirm specific hours. Hours and policies are subject to change.
The article above was refined via automated technology and then fine-tuned and verified for accuracy by a member of our editorial team.