011103093 – TD Bank Routing Number in Connecticut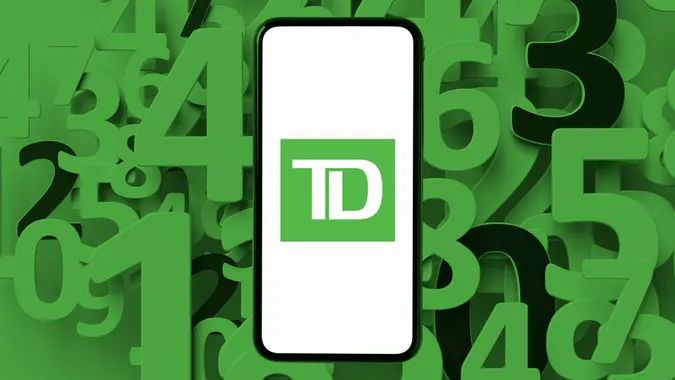 TD Bank Connecticut Routing Number
The routing number for checking and savings accounts in Connecticut is: 011103093.
Click Here to find TD Bank routing numbers in other states.
What Is a Routing Number?
In 1910, the American Bankers Association created a system of bank routing numbers to identify financial institutions, which helps banks keep their accounts organized and ensure your money goes to the right financial institution.
A routing number is comprised of nine digits that identify the bank at which an account is held. Routing numbers are issued to Federal Reserve Banks, federal government units and state government units. They are printed on checks with magnetic ink in a machine-readable format.
TD Wire Transfer Numbers
There is a TD Bank routing number for every state — and some state regions — in which TD Bank has branches. TD Bank sometimes divides its customers based on where they originally opened their accounts.
In addition to check routing numbers, TD Bank has routing numbers for wire transfers. International bank wires require SWIFT codes, which are international business identifier codes for banks. SWIFT codes, also known as bank identifier codes, consist of eight to 11 numbers and letters. These are TD Bank wire transfer numbers:
| | |
| --- | --- |
| Domestic wire transfer | 31101266 |
| International wire transfer | 31101266 |
| SWIFT code | TDOMCATTTOR |
How To Find Your TD Bank Routing Number
There are a few ways to find a TD Bank routing number. If you remember which state you opened your account in, just use the chart.
If you have a TD Bank checking account, you can also find your routing number on a check — the check routing number is the first nine numbers in the lower left corner. You might not have a check handy, however, so you can also call TD Bank any time at 888-751-9000 to find the routing number for your account. If you are at all confused about which number to use, you should consider calling TD Bank because using the right number could mean the difference between your money going into the right or wrong account.
Arielle Moscati contributed to the reporting for this article.
This content is not provided by TD Bank. Any opinions, analyses, reviews or recommendations expressed in this article are those of the author alone and have not been reviewed, approved or otherwise endorsed by TD Bank.