Does Your Checking Account Protect You From Fraud?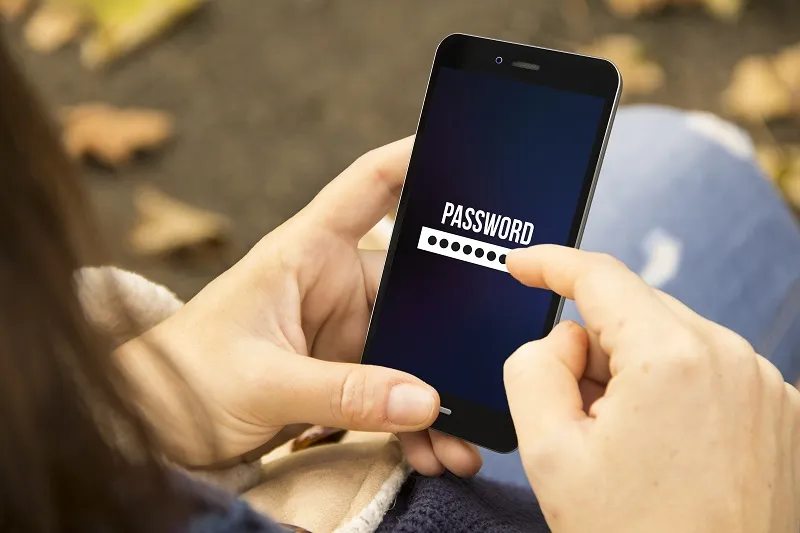 An estimated 7.7 million people reported credit card fraud, and 7.5 million filed reports of fraud associated with debit, checking or savings accounts in recent years, according to the Bureau of Justice Statistics. Another 1.1 million people had their information stolen, and loan account breaches also increased as of 2012. Hackers continue to try to find ways to breach data protection systems while companies responsible for protecting data create new layers of security.
Consumers require checking account fraud protection — assurance that all accounts are secure and that their personal information cannot be breached. As you assess your current accounts or look for a new financial institution, the following information can help you evaluate the fraud protection services that banks offer, their purpose, and whether they are sufficient to protect your finances and personal information.
Related: Find Out How to Avoid Check Identity Theft
Types of Checking Account Fraud Protection Services
Many banks, such as Citibank, offer overdraft protection with a small fee for the cost of the transfer of funds on the day that the overdraft occurs. Some banks offer an automatic line of credit to help avoid bounced checks. Citibank and others offer account alerts so that members can be updated of their account status from mobile devices.
1. IDs and Passwords
Most banks and credit unions offer free services to help consumers recover from fraudulent activity that often results from telephone or text scams. For example, BB&T — which serves states in the Midwest, South and on the East Coast — uses technology to protect consumer information such as IDs and passwords that prevent unauthorized access to member accounts online and via mobile device.
Upgrade Your Checking Account
2. Data Encryption
Data encryption tools such as Secure Sockets Layer and Transport Layer Security are used by some banks and credit unions to protect member data. The tools encrypt or scramble the information to prevent it being intercepted and used from the bank network. BB&T also uses a protocol provided by Cisco called Registered Envelope Service to encrypt e-mails.
3. Firewalls and Activity Logs
BB&T and most banks and credit unions use firewalls that only permit authorized individuals into networks. Activity logs are monitored so that potential threats can be recognized before they break into a network and steal funds or information. Online access portals have time-out features. For additional security, many banks will not permit the transfer of personal information such as user IDs, passwords, Social Security numbers or account numbers by e-mail.
4. Mobile Security
Transactions using mobile devices call for specific debit card fraud protection and electronic transaction security tools. These tools include secure authentication access and features to ensure that secure information is not stored or transferred via mobile device. Secure information includes PINs, user IDs, Social Security numbers and other personal member information.
Related: Your iPhone Could Be Putting Your Bank Account In Danger

Debit Card Fraud Investigation and Your Consumer Rights
Debit cards are riskier than credit cards, according to U.S. News. Money that is taken from your account using a debit card is immediately withdrawn. During a debit card fraud investigation, the fraudulent charges will be removed until the case is resolved, and the victim will typically not be held responsible for the charges. The investigation process can be long, however, and some banks might wait up to two weeks to refund any lost balance.
Upgrade Your Checking Account
Fraudsters have many effective ways to scam customers and obtain secure information. Common scams involve "phishing" strategies in which a consumer discloses key information such as by reading off the numbers at the bottom of a check to a pseudo telemarketer. This information enables the fraudster to access money from a member's account.
Report Suspected Fraud Quickly to Minimize Liability
Bank account fraud protection is addressed under Federal Reserve Regulation E, which requires banks and credit unions to provide reimbursement for certain fraud losses occurring through unauthorized electronic transfers. According to The Federal Trade Commission, a telemarketer must have written or recorded authorization before receiving any funds from an individual's bank account.
Full details of the transaction including the amount, who is to receive the funds, the number of payments, the date of the transaction and any procedures required for a refund must be provided to the account owner. Consumers must contact their bank as soon as they suspect that they might be victims of fraud to minimize their liability. They are also advised to contact their state attorney general.
BB&T states that the consumer might be responsible for unauthorized transactions on an account, and the Federal Trade Commission urges bank customers to alert their bank of any suspected fraudulent activity within two business days to limit potential loss to $50. Calling the bank within 60 days of realizing a loss can limit liability to $500. After 60 business days, customers might not get any of the funds back and are at risk of losing all of the funds in their account, including maximum overdraft funds.
Related: How to Dispute Credit Card Fraud

Does Your Checking Account Offer Enough Protection?
The 25 leading banks and credit unions offer zero liability for credit and debit card fraud, according to CreditCards.com. These banks also offer next-day card replacement. To help consumers further, the Consumer Financial Protection Bureau released a report in 2014 of complaints concerning credit card companies and their management of fraud protection.
Upgrade Your Checking Account
Two-factor authentication at login for e-banking is a crucial tool in preventing fraud and is not offered by all banks or credit unions, according to Lifehacker. Financial institutions offering this security tool include Ally, Bank of America, Charles Schwab, Chase, Citibank, Discover, E*Trade and HSBC. Two-factor authentication is considered minimal protection, so check that your bank is actively using this type of security.
Other types of customer service and functionality also help protect customers from the fallout of attacks on their accounts. Bank of America and Chase, for example, both offer rapid reimbursement to customers while a debit card dispute is being settled. Citibank and Discover will even send you emergency money if you require it. Capital One and Simple will allow a customer to temporarily block a debit card or to unblock it using a mobile app.
Bank of America, Citibank and MasterCard protect consumers while shopping online by offering one-time account numbers. Additionally, Bank of America, Capital One, Citibank, and Wells Fargo offer custom photo credit cards, which can make it harder for criminals to use your card fraudulently. Check the security services used by your bank or credit union to gauge how well your checking account and personal information are protected.
Editorial Note: This content is not provided by Chase. Any opinions, analyses, reviews, ratings or recommendations expressed in this article are those of the author alone and have not been reviewed, approved or otherwise endorsed by Chase.