Republic Bank Digital Money Market Account Review: Put Your Savings To Work
Brought to you by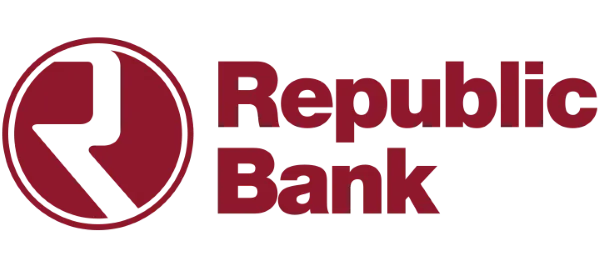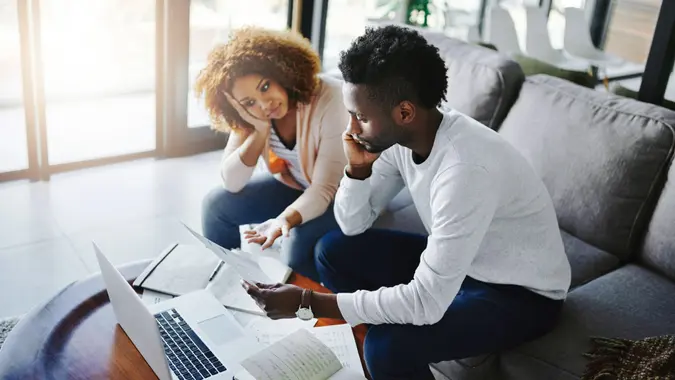 PeopleImages / Getty Images
There's never a bad time to start saving money, but sometimes the payoff is bigger than others. One of those times is when the Federal Reserve starts hiking interest rates – something it has been doing in 2022 to help ease inflation. When the Fed raises its benchmark rate, banks often raise the interest rates on their savings accounts as well. This makes it an opportune time to scout out the best rates on all types of savings accounts – including money market accounts.
If you're looking for a money market account with a high interest rate, you'll find one of the best in the industry at Chicago-based Republic Bank. As of September 2022, its Digital Money Market Account offers an annual percentage yield of , which is competitive with any money market account you'll find. To put Republic Bank's money market rate in context, consider that the average money market rate in the United States was 0.09% as of June 2022, according to the FDIC.
Make Your Money Work For You
You'll need to deposit at least $2,500 to open the Digital Money Market Account and maintain that balance to avoid a monthly service charge. But if you have the cash on hand, the account offers an easy and safe place to put your money. Keep reading to learn more.
How Republic Bank's Digital Money Market Account Works
Like most money market accounts, Republic Bank's Digital Money Market Account straddles a kind of middle ground between traditional savings accounts that might offer lower interest rates and Certificates of Deposit that require you to keep your money tied up for a certain amount of time. With the Digital Money Market Account, you can make unlimited deposits, make up to six withdrawals a month, and close the account at any time.
Following are some key features:
APY: — The APY may change and the offer may be withdrawn at any time without notice.
Minimum balance to open account: You must deposit $2,500 to open the account and maintain this balance to avoid a $25 monthly maintenance fee.
Compounding and crediting frequency: Interest will be compounded every month and credited to your account every month.
Method to determine the rate: Republic Bank determines the interest rate based on current market reviews of comparable bank interest rates. Changes are made at its discretion.
Make Your Money Work For You
Daily balance computation method: Republic Bank uses the daily balance method to calculate the interest on your account. This method applies a daily periodic rate to the principal in the account each day.
Accrual of interest on noncash deposits: Interest begins to accrue no later than the business day Republic receives credit for the deposit of noncash items (such as checks).
Closing an account: If you close your account before interest is credited, you will not receive the accrued interest.
Transaction limitations: You can make an unlimited number of deposits into a money market account at Republic Bank. These accounts typically let you withdraw funds up to six times per month.
Account fees: A monthly maintenance fee of $25 will be charged every statement cycle if the balance in the account falls below $2,500 any day of the cycle.
Make Your Money Work For You
Outgoing wire transfer fee: $30 for transfers in the continental U.S.; $60 for international transfers.
FDIC-insured: Yes — up to $250,000 per depositor.
What you can do with your account: You can make an unlimited number of deposits with the Republic Bank Digital Money Market Account, and make up to six withdrawals a month.
How to apply: To apply for a Republic Bank Digital Money Market account you must go to the Republic Bank website. You can only apply for this account online. The process can be completed in roughly five minutes.
The Potential Drawbacks
You'll need at least $2,500 to open the account, so it's not the best fit for those with limited funds. You also need to maintain that balance to avoid the monthly maintenance fee.
Ideal Candidate For This Account
First off, you need to be comfortable with online banking since the account can only be opened online. The account is best for those with a decent amount of money saved up because of the $2,500 minimum.
About Republic Bank
Republic Bank traces its roots to 1964 when it started out as Republic Bank of Chicago with a single branch on the city's southwest side. The company has kept its community focus in the ensuing decades, with 19 branch locations in the Chicago metro area. As of Dec. 31, 2021, Republic Bank had just more than $2.5 billion in total assets.
Even though it is a community bank, Republic offers a wide range of personal and business deposit accounts, loans, investments and financial services. Personal banking customers have access to five different checking accounts and two standard savings accounts, as well as money market accounts, CDs, Individual Retirement Accounts, and personal and home equity loans.
The Bottom Line
Republic Bank is an excellent choice for customers who want a much bigger-than-average return on their money because of the APY offered by its Digital Money Market Account. It is also quick and easy to open an account online.
Make Your Money Work For You