How to Close a Savings Account for Free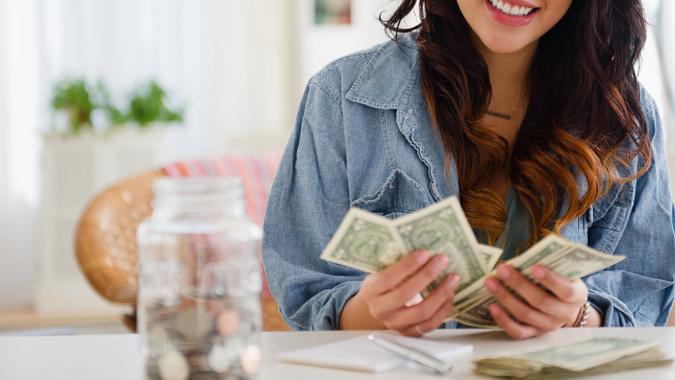 JGI-Jamie Grill / Getty Images
Choosing to open a savings account is a good way to meet savings goals and earn a little extra money from the interest earnings that apply to the account. But savings accounts often have balance requirements and fees that apply even if the balance is $0.
This can eat into your available cash reserves and make keeping the account open seem pointless. Before you initiate the closing of your savings account, however, check with your bank to make sure no fees will apply, so you can close your bank account for free.
How to Close a Savings Account for Free
Typically, a bank will not charge you anything to simply close a basic savings account, even if you decide to change banks. You will need to follow the exact steps required by your bank to avoid other potential fees. Note that when switching banks, you'll need to determine if you want any of the recurring transactions you currently have set up to be authorized in your new account.
Here's how to close a savings account for free in two steps:
Cancel any recurring transactions that are linked to your savings account, including direct deposit arrangements, and make sure all recent transactions have cleared before contacting your bank to avoid overdraft or insufficient funds fees.
Visit or call your local bank's branch, and ask to speak with a personal banker to close your savings account. Or you can choose to submit your request in a bank account closing letter to initiate the process, according to Bank of America close account instructions.
How to Close an Online Savings Account for Free
The process for closing an online savings account is similar to closing a brick-and-mortar savings account. Here are the steps you should take to close an online account for free, according to online-only financial institution Ally Bank:
Cancel any automatic payments or deposits that apply to your savings account. For example, if you have part of your paycheck automatically routed to your savings each month, you might want to cancel that request before closing the account.
Contact your online bank and request account closure details in writing to make sure you understand what's expected of you when closing your account.
Settle any remaining transactions or overdrafts before closing your account.
How to Close a Joint Savings Account for Free
When another person has ownership of the savings account, you might think you have to get the person's permission to close the account, but you don't, according to Ally Bank. Either person listed as an owner on the joint account can close it.
Here's how to close a joint savings account for free in just two steps:
Cancel any recurring transactions that apply to the account. Contact the joint owner on the account to suggest that he does the same. Otherwise, transactions might come through before the account is closed and result in overdrafts and additional fees or penalties.
Visit, call or request in writing that the account should be closed — depending on your bank's specific rules for account closures.
Withdrawing or Transferring a Remaining Balance
In case your savings account happens to have a balance, you'll need to either withdraw or transfer the balance before the account officially closes. You might want to use a savings account interest calculator to determine if the interest your account balance is earning is worth keeping the account open, which might be the case if you own a passbook savings account.