TikTok Star Invests in Teen Finance App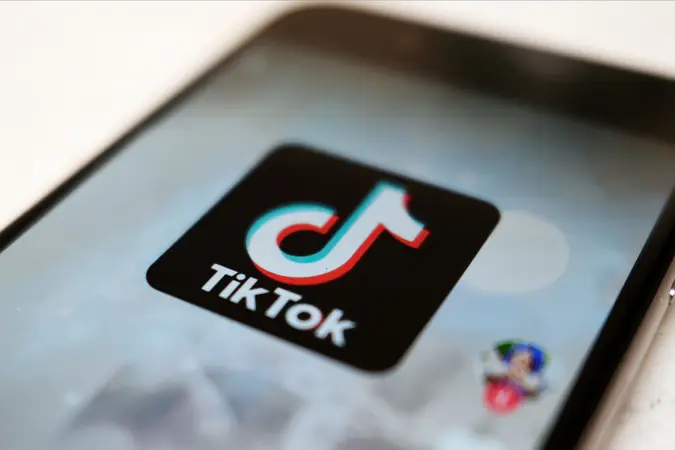 Kiichiro Sato/AP/Shutterstock / Kiichiro Sato/AP/Shutterstock
If you have teens or tweens on TikTok, you've undoubtedly heard of Charli D'Amelio, the 16-year-old TikTok star who reportedly earns $4 million a year on the social media platform.
After hiring Greg Goodfried, former co-head of United Talent Agency's digital talent division, to manage the D'Amelio family's digital presence, the youngest D'Amelio is looking to inspire teens to become better with money.
And she's doing it by investing in the Step finance app for teens.
Up Your Game: Steal These Money Secrets From 25 Millionaires Under 25
It's an education that's sorely needed, according to several reports. A survey by ING Direct USA and Capital One found that only 17% of teens said they "know a lot about how to manage money." And 24% of teens didn't understand how debit cards work.
Did You Know? Only 2% of Americans Could Pass a Basic Finance Quiz
Teen spending may have hit a record low during the pandemic, but that's only because things like restaurant food, concerts and other events were taken off the table for them. They did manage to spend money on room décor, movies (presumably streaming) and video games, the survey said. And in spite of virtual or hybrid learning, teens still spent money on clothes. After all, they have to look good on TikTok as they aspire to become the next Charli D'Amelio.
Attention Parents: Teens Think They'll Still Need To Rely on You for Money in Their 30s — 3 Ways To Change That
Make Your Money Work for You
Fortunately, teens and their parents can keep track of all that spending through Step, a mobile app that gives teens an FDIC-insured bank account with no minimum balance required and a secured Visa spending card with no fees.
Parents can set guidelines for their children's spending, and users can also send and receive money. This makes it perfect for parents to send money to teens away at college — or just help their kids chip in for pizza at their friend's house or split the bill while dining out.
Find Out: Best Prepaid Debit Cards of 2020
D'Amelio is one of several celebrity investors in Step's Series B funding, which also includes Justin Timberlake, The Chainsmokers, Eli Manning and several others.
"As a Step partner and customer, I've been able to see firsthand how easy Step makes it to manage your money while providing the educational resources that today's teens need but have largely been unable to find — myself included," said D'Amelio in a press release.
More From GOBankingRates