Crypto World Reacts to Bankman-Fried's Arrest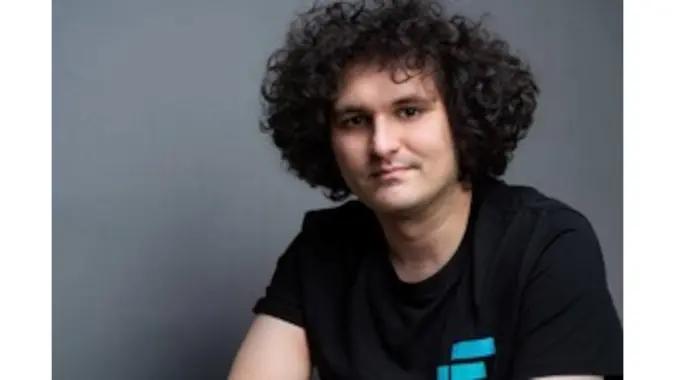 ©Sam Bankman-Fried
Things are happening fast and charges are stacking up for disgraced FTX CEO Sam Bankman-Fried. Just hours before he was set to testify before Congress, SBF was arrested in the Bahamas on Dec. 12, at the request of the U.S. government.
Take a Look Back: 2022 Year in Review
Discover: 5 Things You Must Do When Your Savings Reach $50,000
On Dec. 13, the United States District Court for the Southern District of New York (SDNY) unsealed the indictment, which charges SBF with eight criminal counts, including conspiracy to commit wire fraud, securities fraud, commodities fraud, money laundering and conspiracy to defraud the United States and campaign finance regulations.
Here's what the crypto world is saying.
'Bare Bones' Indictment
"An arrest like this is the result of hard work by investigators and prosecutors who have already likely scoured thousands of pages of documents and transactions and presented those findings to a grand jury," said Ari Redbord, head of legal and government affairs at blockchain firm TRM Labs. "This indictment comes very quickly. The next question is what, if any, extradition process will take place."
Redbord added that one important factor to remember is that the amount of the fraud is a major factor that drives the federal sentencing guidelines; and, given the unprecedented amount of fraud involved here, we are likely to see very high sentencing guidelines.
"That said, the indictment is relatively bare bones," Redbord said, "and we are likely to learn much more in the coming weeks and months in the course of potential extradition proceedings, preliminary hearing and other court filings."
Take Our Poll: Do You Think People Should Invest In Crypto?
'Industry Is Very Happy To See This'
Separately, the Securities and Exchange Commission (SEC) charged SBF with orchestrating a scheme to defraud equity investors in FTX, having raised more than $1.8 billion from them, according to a statement.
"Within the crypto community, many were concerned that he would not face criminal charges. I've consistently said otherwise," said Brock Pierce, Bitcoin Foundation chairman. "There's a reason why he's in the Bahamas; he likely would have been apprehended if he stepped foot into the U.S.
"I think that most of the industry is very happy to see this. This has nothing to do with cryptocurrency or blockchain technology; this is a criminal event. His company was in the crypto space, but this is not a failure of crypto. We are very upset to see reputation damage that this has on the industry when it's instead the reputation of one bad actor."
The SEC complaint further alleges that SBF used commingled FTX customers' funds at Alameda Research to make undisclosed venture investments, lavish real estate purchases and large political donations.
"We allege that Sam Bankman-Fried built a house of cards on a foundation of deception while telling investors that it was one of the safest buildings in crypto," SEC Chair Gary Gensler, once an SBF supporter, said in the statement. "The alleged fraud committed by Mr. Bankman-Fried is a clarion call to crypto platforms that they need to come into compliance with our laws."
Brent Xu, CEO and co-founder of Web3 bond-market platform Umee, said, "Sam Bankman-Fried has been playing the bad 'I'm just a bad businessman' card when it's pretty darn clear that he committed grave acts of fraud. The details of his arrest are not fully clear, but regardless, I hope that it helps the many people hurt by his actions get closer to a sense of justice."
'What the Public Is Looking To See'
FTX, one of the largest cryptocurrency exchanges, and its more than 130 subsidiaries filed for Chapter 11 on Nov. 14 and SBF was subsequently replaced by John Ray, who has more than 40 years of legal and restructuring experience and has been the chief restructuring officer or CEO in several of the largest corporate failures in history, including that of Enron.
In the bankruptcy filing, he said, "Never in my career have I seen such a complete failure of corporate controls and such a complete absence of trustworthy financial information as occurred here."
Ray is set to testify before Congress in lieu of SBF on Dec. 13, and wrote in his advance prepared testimony that FTX's collapse "appears to stem from the absolute concentration of control in the hands of a very small group of grossly inexperienced and unsophisticated individuals who failed to implement virtually any of the systems or controls that are necessary for a company that is entrusted with other people's money or assets."
Sylvia Jablonski, CEO and CIO of Defiance ETFs, said the arrest of SBF seems to have very unique timing ahead of what was supposed to be his public testimony in front of Congress, suggesting that federal courts no longer want his unregulated daily public testimony efforts.
"This arrest may be what the public is looking to see in terms of steps to regulate, protect and set some semblance of boundaries to protect individuals and institutions from bad actors and let the legitimacy of the space begin to re-emerge as a prospective investment," she said. "I do not think that many investors or the public will find the arrest unjustified, at least at this stage, given the testimony SBF had already shared in his own rounds on public media outlets."
Public Enemy No. 1
Also on Dec. 12, the U.S. Senate Banking Committee said SBF refused to testify at a Dec. 14 hearing.
"Sam Bankman-Fried's counsel did not respond by the stated deadline," Senate Banking Chair Sen. Sherrod Brown, D-Ohio, and ranking member Pat Toomey, R-Pa., said in a joint statement. "We believe it's important that Bankman-Fried show he is willing to provide transparency and accountability to the American people by providing testimony. We will continue to work on having him appear before Congress as detailed in Wednesday's letter."
As for SBF, according to the planned testimony he was set to deliver before Congress on Dec. 13 and obtained by Forbes, he wrote: "I would like to start by formally stating, under oath: I [made a mistake]. I know that it doesn't mean much to say that I'm sorry. And so I'm dedicating as much of myself as I can to doing right by customers. When all is said and done, I'll judge myself primarily by one metric: whether I have eventually been able to make customers whole. If I fail our customers in this regard, I have failed myself."
Aaron Kaplan, CEO and co-founder of Prometheum, said the criminal proceedings by the Department of Justice, coupled with the SEC's civil proceedings, represent a full court press by the U.S. government.
"Sam Bankman-Fried's personal freedom and whatever assets he has left are vanishing before his eyes," Kaplan said. "He is now public enemy No. 1."
More From GOBankingRates