4 Things to Watch in the Markets Friday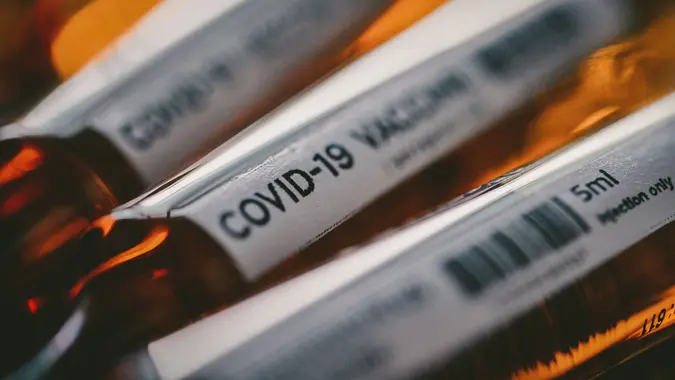 da-kuk / Getty Images/iStockphoto
As we close out what seemed, on its surface, to be a promising week for the U.S. economy, Americans still have a number of financial concerns, including the impending end of unemployment relief packages.
What will the market do Friday? Right now, so much of the future depends on lawmakers and drug makers. Here are a few things you'll want to keep an eye on as the weekend approaches.
1. Cruise stocks rose in an optimistic market.
With news of an effective COVID-19 vaccine revealed, along with the Organization for Economic Cooperation and Development predicting a "return to normal" for the economy by the end of 2021, cruise stocks skyrocketed. InvestorPlace reported that Bank of America analyst Andrew Didora increased his price targets on Carnival (NYSE:CCL), Royal Caribbean (NYSE:RCL) and Norwegian Cruise Line (NYSE:NCLH) as the stocks reached multi-month highs.
Get the Facts: Cruise Lines Cancel Sailings Through the End of the Year…At Least
2. The S&P closed low.
The S&P lost 2.29 points after reports that Pfizer could face supply-chain issues for the distribution of its COVID-19 vaccine.
The Dow continued its climb.
If today's report is beginning to read like "good news, bad news," that's certainly the case. The Dow continued to rally, closing at 29,969.52, up 85.73 points. Nasdaq also rose after a week of dips, up 27.82 at closing.
Make Your Money Work for You
Find Out: How the Economy Is Doing in 30 Coronavirus Hot Spots
3. In spite of its popularity, bitcoin may not be the best cryptocurrency investment.
Bitcoin may be the most well-known cryptocurrency, and its value has been rising to hit an all-time high just under $20,000. But other cryptos also show promise and can be great investments, experts say.
"Smaller coins can have bigger [percentage] moves and there are a lot of other coins that people can invest in," Greg King, CEO of Osprey Funds, a firm that invests in digital currencies, told CNN Business.
Crypto News: Bitcoin Price Hits All-Time High
The article noted that Ethereum has risen more than 20% in the past week, while XRP grew by almost 25%. With a lower cost of entry, investors should consider these currencies, along with others in the top 12, such as Litecoin, Polkadot, Cardano and Stellar.
4. Hackers could be targeting COVID-19 vaccine supply chains.
This would not be good news — for global health or the U.S. economy. After market close on Thursday, IBM (NYSE:IBM) revealed the existence of an email phishing scheme to collect information about the vaccine supply chain. The tech giant's COVID-19 cybersecurity task force found emails dating back to September in attacks aimed at the European Commission's Directorate-General for Taxation and Customs Union as well as energy and technology companies based in Germany, Italy, South Korea, the Czech Republic and Taiwan. These companies could be responsible for keeping vaccines from Pfizer (NYSE:PFE) and Moderna (NASDAQ:MRNA) at cold temperatures, so cyber attacks would create massive distribution issues.
Make Your Money Work for You
More From GOBankingRates
Make Your Money Work for You