Starbucks Joins Corporate NFT Trend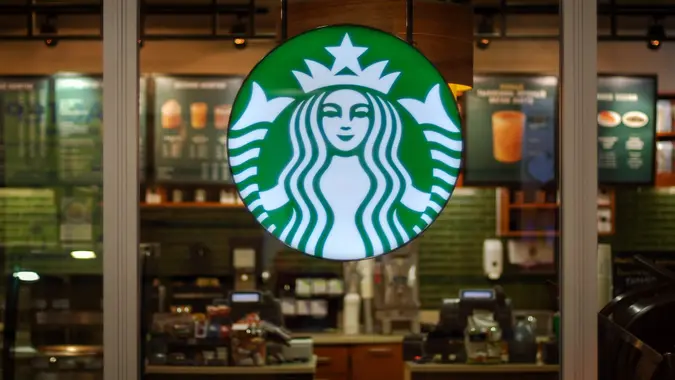 Nadya So / iStock.com
Following a rapid explosion, NFTs' growth has been slowing down in the past few months — just like the crypto space overall. Nonetheless, to branch out, build loyalty and attract younger customers, several companies have been launching campaigns or efforts around them.  
Starbucks is the latest one to jump on the NFT bandwagon, announcing it will offer employees and rewards members the opportunity to buy the assets, which "will unlock access to new benefits and immersive coffee experiences."
'Starbucks Odyssey': No Crypto Required
Dubbed "Starbucks Odyssey," the series of activities will include interactive games that will be rewarded by NFTs, the company said in a press release, adding that people can be added to the wait list as of Sept. 12 for the program that will launch "later this year."
Take Our Poll: Do You Think Student Loan Debt Should Be Forgiven?
Members also can purchase NFTs through a built-in marketplace, and no crypto wallet or cryptocurrency will be required.
"Starbucks has always served as the Third Place, a place between home and work where you feel the warmth of connection over coffee, community and belonging. The Starbucks Odyssey experience will extend the Third Place connection to the digital world," Starbucks executive vice president Brady Brewer said in the release.
"For the first time we are connecting our Starbucks Rewards loyalty program members not just to Starbucks, but to each other Leveraging Web3 technology will allow our members to access experiences and ownership that was not possible before."
Other Companies Already in NFT Game
Last October, McDonald's also launched a limited number of NFTs in celebration of the McRib's 40th anniversary.
"Our McRib NFTs are digital versions of the fan favorite sandwich — almost as saucy as the McRib itself — and we're giving them away to a few lucky fans," the company said last year.
In December, Applebee's launched "Metaverse Monday," which included "a collection of NFT art based on our iconic menu items, co-created by Applebee's and the NFT community to bridge physical and digital experiences."
Also in December, White Castle launched a collection of 5,000 NFTs  on the Ethereum blockchain, partnering with Doodle Labs Corp. to celebrate the chain's 100th birthday.
In March 2021, Taco Bell launched a collection sold on Rarible and tweeted: "Our Spicy Potato Soft Tacos can now live in your hearts, stomachs and digital wallets."
More From GOBankingRates