10 Celebrities Who Shop at Costco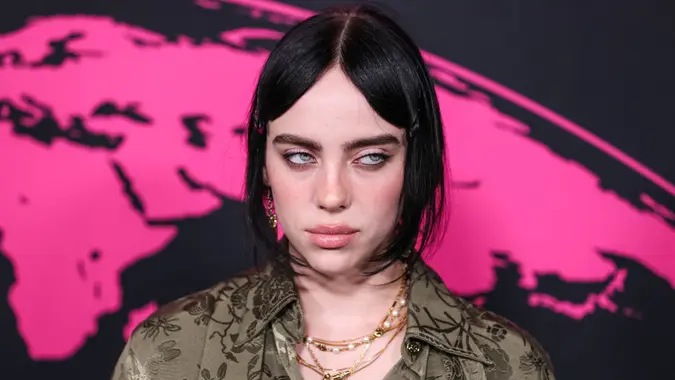 Image Press Agency/NurPhoto / Shutterstock.com
When we think of celebrities, we often picture them shopping at high-end boutiques or designer stores. However, it may surprise you to learn that many celebrities enjoy the convenience and affordability of shopping at Costco. From Hollywood actors to business moguls, here's a list of 10 famous individuals who have been spotted shopping at Costco.
Mark Zuckerberg
Despite his wealth, Mark Zuckerberg practices frugal habits. He has been known to browse the aisles of Costco with his wife, Priscilla Chan. Back in 2020, TMZ reported the couple was looking for items in the electronics aisle.
Kris Jenner
Jenner might be worth millions, but she can't resist the lure of a Costco bargain. She has been spotted shopping at the warehouse store, proving that even A-listers love a good deal.
"Costco is a passion," she once told The New York Times Magazine. "Costco is like a massage. And the specials! During the summer, there'll be a fabulous surfboard. I don't surf, but I've got to buy a surfboard. I mean, that's how crazy I am."
Billie Eilish
Grammy winner Billie Eilish is a fan of Costco. She took to Instagram to share her recipe for peanut butter chocolate chip cookies. Eilish made it clear that she's a fan of Kirkland Signature organic peanut butter. "This is my favorite peanut butter in the world, so I always use this for everything," she said in her social media post.  
Make Your Money Work for You
Pete Davidson
Pete Davidson likes to purchase Cup O' Noodles from Costco. He has an unusual way of heating up the water for his quick meal.
"I'm awful at cooking," said Davidson during an episode of iHeartMedia's River Cafe Table 4 podcast. "I can make a mean Cup O' Noodles. I go to Costco and get the premade ramen noodles. Since I don't know how to boil water because I'm dumb. I go to the Keurig, I hit the hot water button, dump it in the Cup O' Noodles, and stir."
Lana Del Rey
Lana Del Rey is occasionally spotted enjoying shopping trips at Costco. She values the diverse product selection and the affordable pricing the retail giant offers.
Megan Fox
Megan Fox is a movie star, but she isn't hesitant to embrace routine shopping adventures. She's been seen at Costco, gathering basics such as bathroom tissue.
Jimmy Kimmel
TV host Jimmy Kimmel not only showcases his humor on screen but also his affection for Costco shopping. He even graced the front page of The Costco Connection magazine once.
Bethenny Frankel
Real Housewives of New York City star Bethenny Frankel shared her love for Costco on social media. She enjoys the variety and low prices.
"I live for bulk stores in general, but Costco is, as I said, my religion," said Frankel in her article for Bravo TV. "There are always all of these random great finds there, from king crab legs to dried blueberries."
Make Your Money Work for You
Zac Efron
Zac Efron is a wise shopper. He's been spotted at Costco taking advantage of the great bargains.
Ryan Seacrest
American Idol host Ryan Seacrest is among the stars who value the convenience of shopping at Costco. He has been seen purchasing items from the store.
Costco Deals
Celebrities have access to many luxury items and services, but they appreciate the deals at Costco. Many stars recognize the benefits of being frugal. So, stay alert during your next Costco trip–you might just bump into a celebrity.
Editor's note: This article was produced via automated technology and then fine-tuned and verified for accuracy by a member of GOBankingRates' editorial team.
More From GOBankingRates