Wikibuy vs. Honey: Which App Saves Shoppers More Money?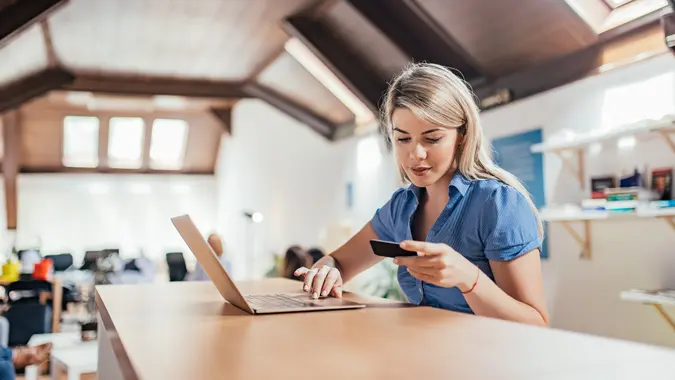 nortonrsx / Getty Images/iStockphoto
If online shopping seems to get better every day, you can thank apps that save you money on the items in your shopping cart. A couple of the most popular apps are Honey and Wikibuy. Both are designed to find you the best deals, but they work differently. In a Wikibuy vs. Honey showdown, which one is better? Keep reading for a detailed comparison.
Wikibuy Review: A Closer Look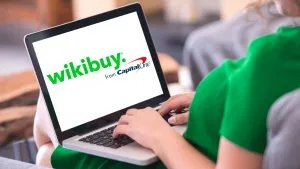 Wikibuy is now known as Capital One Shopping, though you can still find the Wikibuy name featured prominently. When you download the app or extension, Wikibuy will search for better deals elsewhere if you're browsing on Amazon or through the Capital One Shopping website. If Wikibuy finds deals, it will list them at checkout. Click on "Try Codes" to see if the discounts work. Besides coupon codes and deals, you can also earn rewards on your shopping activity.
Honey Review: A Closer Look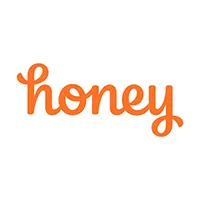 Honey was recently purchased by PayPal but kept the Honey brand name. Similar to Wikibuy, you'll need to download the Honey app or web browser extension. Honey will automatically search for coupon codes and discounts.
Unlike Wikibuy, Honey has partnerships with more than 30,000 sites, so you can find deals at more places. Honey will notify you of the details and apply them at checkout. Besides coupon codes, you can also earn rewards on shopping activity and referrals.
Make Your Money Work for You
Wikibuy vs. Honey: Accessibility
So which one is more accessible — Honey or Wikibuy? Honey might be the winner by a close margin. Here's why:
Wikibuy vs. Honey Comparison

Platform
Wikibuy

Honey
Android
Yes
Yes
Chrome
Yes
Yes
Edge
Yes
Yes
Firefox
Yes
Yes
iOS
Yes
Yes
Opera
No
Yes
Safari
Yes
Yes
Wikibuy isn't available for Opera users, which makes Honey more accessible.
Wikibuy vs. Honey: Deals
Honey may have better deals simply based on its extensive network of participating retailers and discounts on everything from guided meditation and movie streaming to travel and deliveries. Some of its most popular retailers include the following:
Amazon
J. Crew
Lowe's
Macy's
Netflix
Nike
Sephora
Target
Ulta
Wikibuy partners with Amazon as well, and also offers items available through Capital One Shopping. However, Wikibuy isn't as open as Honey in terms of which retailer deals are available through the platform, and therefore might not partner with as many retailers as Honey.
Both platforms should offer plenty of shopping choices thanks to their ties to Amazon, which provides nearly every category you can think of, including groceries and home repair and assembly services.
Which One Finds Better Deals on Amazon?
Since both Honey and Wikibuy work with Amazon, it's the perfect retailer for a quick comparison of the two platforms. Both will find coupon codes, but Amazon isn't known to provide many site-wide coupons. Honey takes it one step further by providing Amazon reporting.
Make Your Money Work for You
Here's What Honey Finds:

Best Price Detection: Shows which Amazon store is selling the item for the lowest price
Droplist: Notifies you when an Amazon item you're watching drops in price
Price History: Honey will track how the price changes over 30 to 120 days to provide a forecast of whether the price is likely to drop further.
Wikibuy vs. Honey: Features
When it comes to features, Honey also beats Wikibuy. Honey provides the following features that Wikibuy doesn't offer:
Honey's Features:

Referrals: Earn Honey Gold credits when you refer others to sign up. When Gold posts to a referral's account after a qualifying purchase, you'll both receive a 500 Honey Gold referral bonus.
Price drop alerts: Add unlimited items to a Honey Droplist and you'll get notified by email if a deal comes up.
Manual addition of coupon codes: If you find a coupon code that Honey didn't find, add it at checkout and Honey will remember it to help you and others save next time.
Make Your Money Work for You
Wikibuy vs. Honey: Reviews
Here's a comparison of Wikibuy vs. Honey reviews to see what others have to say about the platforms.
Wikibuy vs. Honey Reviews*

Wikibuy
Honey
Trustpilot
4.6 out of 5 stars/1,924 reviews
4.5 out of 5 stars/3,970 reviews
Apple Store
4.7 out of 5 stars/9,900 reviews
3.8 out of 5 stars/413 reviews
Google Play Store
4.4 out of 5 stars/958 votes
3.3 out of 5 stars/162 votes
* as of Nov. 24, 2020
Wikibuy is the winner when it comes to customer reviews, averaging a better score than Honey.
Wikibuy vs. Honey: Which Should You Use?
Still can't decide which platform to use? It all depends on your online shopping habits and which retailers you prefer to shop with. Consider the following:
Wikibuy's Pros and Cons

Pros

Free
Customers love the savings
Simple to use
Strong browser extension

Cons

Not available on the Opera web browser
Limited to shopping on Amazon and the Capital One Store
Some customers disappointed in the mobile app
Here are some of Honey's pros and cons:
Honey's Pros and Cons

Pros

Customers love the savings
Available on all major web browsers and operating systems
Access to more than 30,000 stores
Get price alerts on unlimited items on your watchlist

Cons

The mobile app is not as functional as a computer or laptop using the browser extension
At least one customer found the mobile app "wonky and confusing"
What's Better for Deals — Honey or Wikibuy?
Honey and Wikibuy are both well-known platforms that help you save money on your online shopping. You can't really go wrong using either one because both search the web to find the best deals.
Wikibuy might be better if you plan to use Amazon from most of your shopping and you'd prefer a simple, coupon-code platform. It also gets higher reviews than Honey. However, Honey has more features built in, making it best for hard-core bargain hunters.
You'll also get more flexibility about where you shop through Honey because of its huge lineup of participating retailers. Plus, you can watch for price drops and strategize when it's best to buy the item you have your eye on.
Frequently Asked Questions
Both Wikibuy and Honey are worth downloading and installing if you'd like to save money on your online shopping. Here's more info on Wikibuy vs. Honey for you to consider.
Are Wikibuy and Honey Safe?
Both platforms are safe to use. Neither stores or collects your personal payment or billing information.
Are There Any Downsides To Wikibuy and Honey?
There aren't any real downsides to using deal-searching and coupon apps like Wikibuy and Honey. Downloading and signing up for both accounts is free. Both get decent reviews from customers at TrustPilot, Google Play and the Apple Store. Both do a great job at finding coupon codes and discounts even the best Google search might not uncover, which helps you save on items you might have purchased anyway.
Our in-house research team and on-site financial experts work together to create content that's accurate, impartial, and up to date. We fact-check every single statistic, quote and fact using trusted primary resources to make sure the information we provide is correct. You can learn more about GOBankingRates' processes and standards in our editorial policy.
Make Your Money Work for You