Here's Your BBVA Routing Number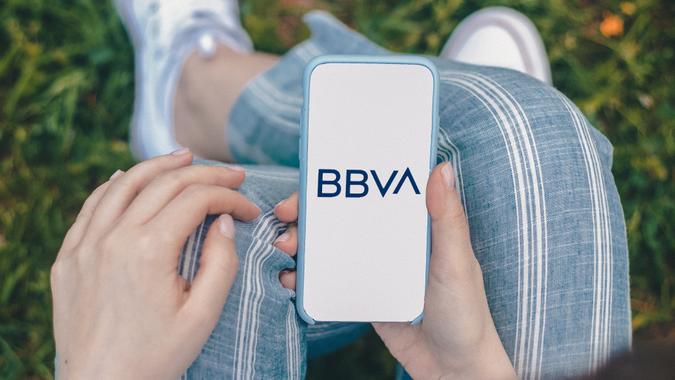 Yuliia Blazhuk / Getty Images/iStockphoto
Routing numbers are an important part of everyday banking. Whenever you need to make a wire transfer or pay a bill online, you'll use a routing number to identify your bank in the transaction. Knowing your routing number helps ensure that funds go into the proper account. Keep reading to learn what BBVA Bank's routing number is and how to use it.
BBVA Routing Numbers
BBVA Compass uses several routing numbers. The one you use depends on where you opened your account. Here's what you need to know:
BBVA Routing Numbers
State
Number
Alabama
062001186
Arizona
122105744
California
321170538
Colorado
107005319
Florida
063013924
New Mexico
107000783
Texas
113010547
All other states
062001186
It's important to use the correct routing number, so the funds are transferred to the right account.
What Is a Routing Number?
Routing numbers are security codes banks use to identify the other financial institution during a wire transfer. Routing numbers can also be used to pay bills online, set up recurring transfers or process checks. The American Bankers Association created routing numbers — also known as ABA numbers — in the early 1900s in order to identify check processing endpoints. Accuity is the official registrar of routing numbers.
Can Banks Have Multiple Routing Numbers?
Yes, they can, as BBVA proves. Larger institutions use multiple routing numbers to cover different states. Another reason for banks to use multiple routing numbers is they might've acquired them during a past merger. Wells Fargo and Citibank are good examples of big banks with multiple routing numbers.
How Do You Find a Routing Number on a Check?
You can find the routing number printed on the bottom-left corner of a check. A set of three numbers are printed along the bottom of each check in this order: Routing number, account number and check number.
What Is the Routing Number for International Transfers?
SWIFT codes, also known as BIC codes, are basically routing numbers used for international transfers:
SWIFT codes are eight to 11 digits long and can include combinations of both letters and numbers.
This content is not provided by BBVA. Any opinions, analyses, reviews or recommendations expressed in this article are those of the author alone and have not been reviewed, approved or otherwise endorsed by BBVA.