Here's Your Ocean First Routing Number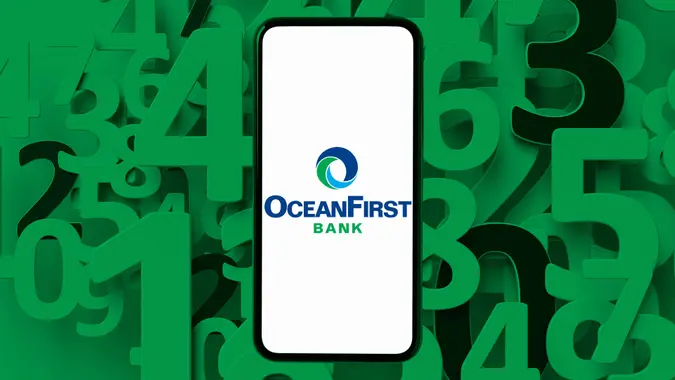 Banks frequently move vast sums of money to other banks. Such a feat wouldn't be possible without routing numbers, however. Although only nine digits long, routing numbers facilitate money transfers between banks that could be nine figures long.
Routing numbers are used in a variety of everyday banking activities such as setting up online payments and processing your checks. Keep reading to learn Ocean First Bank's routing number.
Ocean First Bank Routing Number
Ocean First Bank's routing number is listed below:
Ocean First Bank
231270353
This is the number you'll use when completing banking tasks, such as setting up a domestic wire transfer or paying a bill online.
What Is a Routing Number?
A routing number is a bank identifier. The routing number's nine digits are unique to each individual bank. The number confirms that the bank is chartered by the state or federal government and has a Federal Reserve account.
Historically, routing numbers have been used for more than a century, although they previously existed in a diminished capacity. The American Bankers Association only used routing numbers to identify check processing endpoints. Nowadays, routing numbers serve a variety of needs, such as check ordering, online bill pay and, of course, wire transfers.
Read More: The Secret Code in Your Routing Number You Never Noticed
Can Banks Have Multiple Routing Numbers?
Yes, banks can have multiple routing numbers. Although Ocean First Bank, which serves the New Jersey coastal region, uses just one, banks with a multistate presence can and do use different routing numbers. Wells Fargo and Citi®, for instance, have multiple routing numbers for customers in different states.
How Do You Find a Routing Number on a Check?
The routing number on a check can be found on the lower-left corner. Checks also include the customer's account number, printed next to the routing number, and the individual check number.
Now Learn: How To Write a Check in 6 Easy Steps
What Is the Routing Number for International Wire Transfers?
Banks use SWIFT codes rather than routing numbers to participate in international wire transfers. However, not all banks participate in the SWIFT system, short for the Society for Worldwide Interbank Financial Telecommunication.
Unfortunately, Ocean First is one such bank. To receive an international wire from a foreign bank, you'll have to go through an intermediary bank, according to an Ocean First representative GOBankingRates spoke to.
Information is accurate as of Jan. 26, 2023.
Editorial Note: This content is not provided by any entity covered in this article. Any opinions, analyses, reviews, ratings or recommendations expressed in this article are those of the author alone and have not been reviewed, approved or otherwise endorsed by any entity named in this article.