Here's Your Pinnacle Routing Number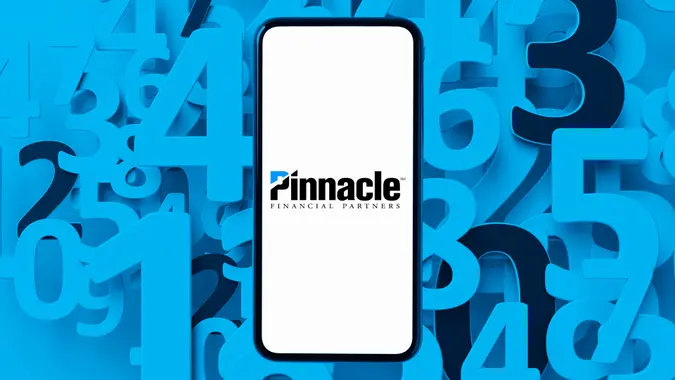 Pinnacle Financial Partners is a bank that serves customers in Georgia, Tennessee, the Carolinas and Virginia. It offers a range of banking products such as personal checking and savings accounts, as well as options for business banking and wealth management investing.
If you do your personal banking with Pinnacle, it helps to know the bank's routing number, which is used for a variety of everyday banking transactions, notably wire transfers.
Pinnacle Routing Number
Pinnacle Financial Partners' routing number is 064008637. This is also the routing number former Bank of North Carolina customers will use, following Pinnacle's merger with BNC back in 2017.
What Is a Routing Number?
A routing number, also known as an ABA number, is a nine-digit security code that identifies a bank. The digits themselves correspond to different aspects of the financial institution.
For example, the first two digits correspond to the 12 Federal Reserve Banks, while digits five through eight identify the bank itself. The final digit is called the "check digit." Routing numbers have been in use since 1910 when they were formally introduced by the American Bankers Association — hence, ABA numbers.
Can Banks Have Multiple Routing Numbers?
When a bank has a presence across multiple states, it's not uncommon for it to use multiple routing numbers. Both Wells Fargo and Citi® are large financial players that use different routing numbers for their customers in different states. Many banks and credit unions, however, just have one routing number.
How Do You Find a Routing Number on a Check?
Routing numbers are printed along the bottom of checks. From the left, the first nine-digit string of numbers is the routing number. The numbers that follow are your bank account number and check number.
What Is the Routing Number for International Wire Transfers?
When you want to set up an international wire transfer, you'll provide a SWIFT code, which is essentially a routing number to identify foreign banks.
Pinnacle SWIFT Code
PNFPUS44
SWIFT codes are also known as BICs, or bank identifier codes.
Information is accurate as of Jan. 27, 2023.
Editorial Note: This content is not provided by any entity covered in this article. Any opinions, analyses, reviews, ratings or recommendations expressed in this article are those of the author alone and have not been reviewed, approved or otherwise endorsed by any entity named in this article.