Silicon Valley Bank Review: An Ideal Choice for Startups and Tech Companies
Find out if this bank is the right choice for your business.
Silicon Valley Bank is a commercial bank founded just 35 years ago. In that time, it's become one of the fastest-growing companies in America, according to Fortune. Servicing 15 U.S. states and multiple other countries, SVB boasts $75 billion in assets and almost $170 billion in deposits and investments. This bank for businesses has also been named by Forbes as among the best banks in America.
The vast majority of SVB's capital lies in big companies, but around 5% of its loans are invested in startups. So, while SVB is primarily for established business banking, it might offer some interesting perks for up-and-coming companies, too.
Learn more about Silicon Valley Bank's products and services, and why it could be the right choice for your business. 
Jump to a section: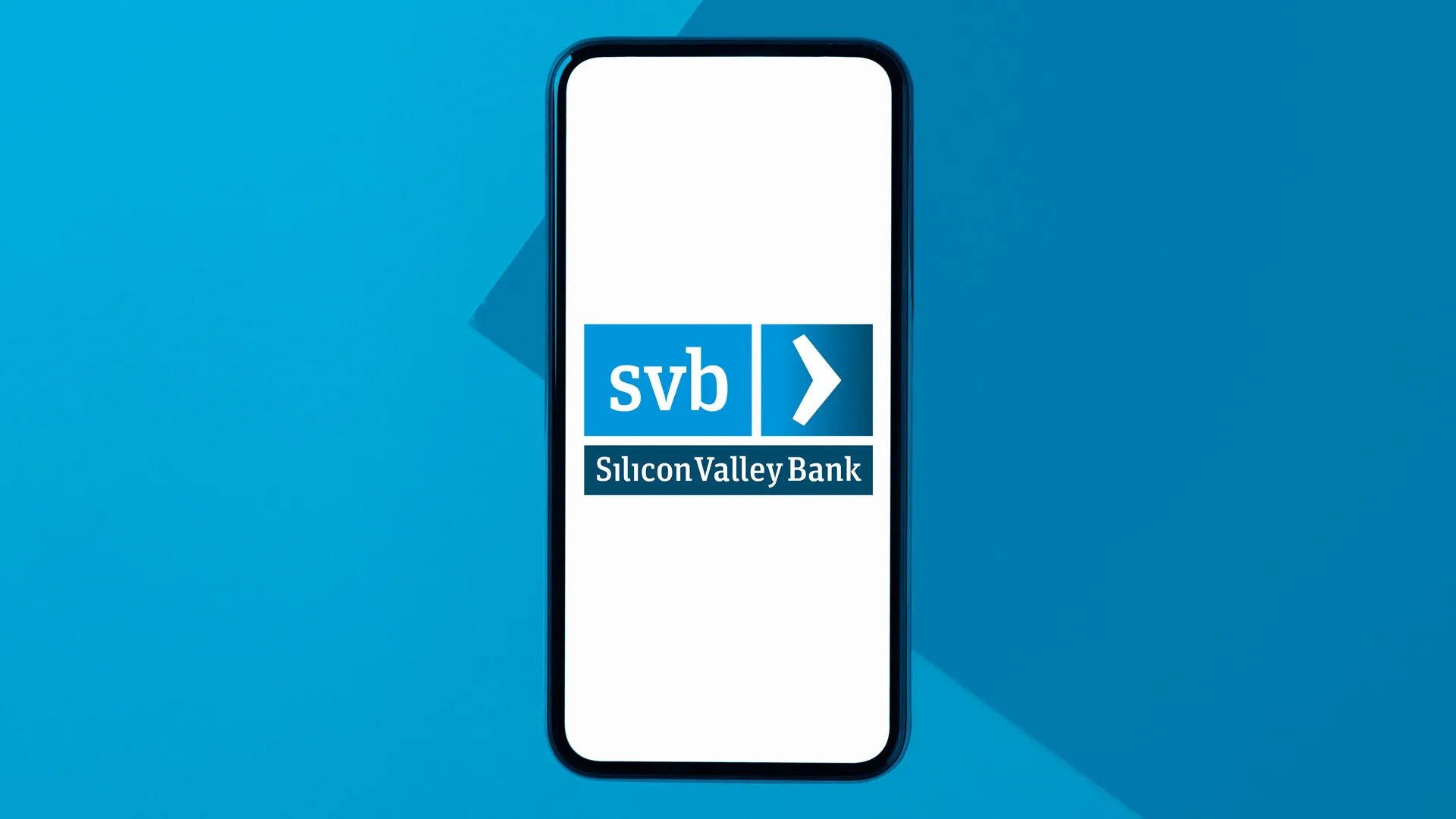 Who Is Silicon Valley Bank Best For?
According to NVCA data, 67% of venture-funded public companies bank with Silicon Valley. And more than that, half of tech and life science public companies bank with SVB. Seeing as the bank is named for that lucrative little part of the Bay Area, it's no surprise that it attracts tech companies.
But you don't have to be a tech company to use Silicon Valley Bank — and you don't have to be wealthy. SVB has packages for startups, venture-backed companies and corporations, but it seems to place particular emphasis on startups. Its website advertises "No One Understands Startups Like We Do," and the bank manages assets for over half the startups in the country. So, it's safe to say that startups have found something to like about Silicon Valley Bank.
Pros:
Startups and tech companies prefer SVB

Plans for every stage of business growth

Offers global banking services, including multi-currency accounts

No-fee rewards cards with flexible limits

High interest rate on Startup Money Market Account
Cons: 
Mobile and online interface problems

Limited number of branches, and only in 15 states

Its extensive fraud prevention services mean that you have to chat with a representative to take certain actions

Excessive fees for some services
Who Might Want To Choose Silicon Valley Bank?
Obviously, tech companies are going to have an upper hand at this Santa Clara-based bank, if not for anything but the name itself. Silicon Valley Bank also prioritizes startups, and serves them in every stage of business growth following. You may be drawn to perks like global commercial banking, cards with flexible limits and a money market account with a 1.00% APY. 
Who Might Want To Skip Silicon Valley Bank?
Although Silicon Valley Bank has expanded past California and now has branches in 15 states, it still has a relatively limited footprint. The states it serves include Arizona, California, Colorado, Georgia, Illinois, Massachusetts, Minnesota, New York, North Carolina, Oregon, Pennsylvania, Texas, Utah, Virginia and Washington. But you should keep in mind that some of these states only have one branch. 
If you happen to live/work in a state without a branch, banking with Silicon Valley can get complicated due to the issues with its mobile and online interface. Reviews claim that it's not user friendly and that mobile deposits don't often work. In addition, the bank's hardcore fraud management services may give you peace of mind, but they can also make it hard for you to move large sums of cash without having to actually call the bank. 
Types of Accounts Available
Because SVB is a commercial bank, it doesn't offer the same accounts you see in a typical bank. It does, however, provide some private banking and wealth management services, but the website doesn't detail those services, so you'd have to contact the bank for more information.
Here's a breakdown of the accounts and features you can expect to see. 
Silicon Valley Bank Account Types
Account Type
Rates
Fees
Features
Checking

N/A

$32 monthly maintenance, $30 overdraft
Account options for startups and seasoned businesses
Money Market

1.00% APY

No monthly maintenance, $30 overdraft
No minimum balance requirements, only six withdrawals per month
Multi-Currency

N/A

$100 maintenance, $10 incoming wire, $25 outgoing wire, $30 overdraft
Up to 19 currencies available
Checking
Silicon Valley Bank has two checking account options: SVB Edge and SVB Standard Banking. 
SVB Edge is for startups, and comes with free unlimited wires, bill payments and mobile deposits. There are also no minimum balance requirements and multiple accounts available at no extra charge. 
SVB Standard Banking, on the other hand, is for venture-backed companies and corporations. This account is best suited for higher transaction volumes. You can receive earnings credit on higher balances that may offset the $32 maintenance fee, as well as better cash management services.
Pros: 
Options for startups and bigger companies

Free banking with SVB Edge; no fees or minimum balance requirement 

Earnings credit on higher balances with SVB Standard
Cons:
High $32 monthly maintenance fee for SVB Standard

Mobile/online interface is not the most user friendly 

No interest-bearing options 
Money Market
Silicon Valley Bank does not offer any savings accounts, per se, but its Startup Money Market Account functions like one. As the name suggests, this account is for startups, and is often packaged with the SVB Edge checking account. It's a fee-free account that offers 1.00% APY on all balances under $1 million. However, like any standard savings account, you can't complete more than six withdrawals/transfers in any single statement period. 
Pros: 
Competitive 1.00% APY 

No minimum balance requirement 

No service fees
Cons:
Limited to six withdrawals/transfers per month 

Balances over $1 million don't earn interest
Multi-Currency Account
Although SVB is based in the U.S., it offers global financial services that include access to a multi-currency account. These accounts come with up to 19 different currency options, are U.S.-regulated and FDIC-insured. Same-day outgoing wires are available from the U.S. in four different currencies (euro, British pound, Canadian dollar and Mexican peso). You can also open a strictly foreign currency account if your business only operates in one non-U.S. country. 
Pros:
19 currency options 

Same-day outgoing wires for four currencies 

FDIC-insured and safe 
Cons:
High fees, including a $100 maintenance fee, $10 incoming wire fee and $25 outgoing wire fee

No interest 
Business Credit Cards
Silicon Valley Bank offers two business credit cards specifically designed to help you scale your business.
The SVB Innovators Card is optimal for someone who needs flexibility — it comes with no fees, no personal liability and cash rewards points for merchandise and travel.
The SVB Multi Card Mastercard is best for someone who needs to increase their spending capacity. It comes with flexible, transaction-specific spending control limits, options for virtual card numbers and cash-back rewards through annual revenue-sharing payments. 
Pros: 
Flexible transaction limits 

Virtual card options 

Cash-back rewards 

No-fee option 
Cons:
No information available on specific spending limits or fees 

Geared more toward startups than established businesses 
Silicon Valley Bank Features and Tools
Aside from its products and services, SVB has some unique features — especially for new companies looking to get their foot in the door. With SVB, consumers will get:
Practical finance and startup advice from a team of 50 startup experts

Early stage job board to help find qualified new hires 

Local networking events with investors and other founders

VC pitch sessions 

Proprietary reports and peer insights on business growth 
How To Bank With Silicon Valley Bank
Getting started with Silicon Valley Bank is simple and easy. This commercial bank has a small footprint, but its accounts can be managed online from anywhere. Follow these steps from your computer to begin your SVB journey: 
Go to the

Silicon Valley Bank homepage

 

Click the yellow "Become a Client" button on the upper right

Fill out your personal information, company information and information on your revenue model, current bank and funding

Submit the completed form 

Wait for SVB to reach out to you 
Technology
Like most banks these days, SVB offers free online and mobile banking. Its website promises:
Remote deposits

Seamless bill pay with automatic payment processing

Bank-grade authentication and fraud management

Real-time reporting

Global payment capabilities
But SVB's mobile banking app, in particular, doesn't appear to deliver on its lofty promises. The app scores only 3 out of 5 stars on the App Store, with many users complaining that the mobile deposit feature doesn't work correctly. 
"We love working with SVB, however, with so much effort being spent on marketing to tech companies I would expect to see a better user experience on all mobile banking options," said a review from December 2019.
Fees
Fees from Silicon Valley Bank can usually be avoided by maintaining a certain balance or requirement. As long as you stay informed on what it takes to maintain your account, you shouldn't have a problem. However, certain fees — like the maintenance fee on the SVB Standard Banking account — cannot be waived. You simply have to maintain a high enough balance so that the earnings credit will offset the fees.
Here is a list of some fees to watch out for:
Overdraft:

$30 ($150 daily maximum)

Monthly account maintenance:

$32

Manual account transfers:

$10

Online account transfers:

$0.50 

SVB Online Banking ACH implementation:

$50 

Deposit (paper deposit item):

$2.00 

Checks deposited:

$0.11 

Domestic collection item:

$15.00 

Foreign collection item:

$30.00 

Foreign check conversion (non-Canadian):

$15.00 

Remote deposit capture (per deposit):

$2.00

Manual stop payment:

$20.00 

Online stop payment:

$10.00 

Cashier's check:

$20.00 

MCA account maintenance:

$100.00 

MCA incoming wire:

$10.00 

MCA outgoing wire:

$25.00 

MCA book transfer debit:

$2.00 

MCA incoming non-urgent:

$5.00 

MCA outgoing non-urgent:

$5.00

SVB Online Banking monthly service:

$125.00 

Incoming wire transfer:

$10.00 

Incoming wire with email notification:

$12.00 

Domestic wire:

$12.00 

Domestic wire with email notification:

$17.00 

USD international wire:

$25.00 

USD international wire with email notification:

$30.00
Availability of Funds
Silicon Valley Bank doesn't have a lot of information on funds availability after a deposit or transfer. However, on its remote check deposit feature, it does say that funds will not always be available the next business day, and may be delayed for longer periods of time in specific circumstances.
Silicon Valley Bank Is Ideal for Startups and Tech Companies
Silicon Valley Bank is a multifaceted commercial bank that has a variety of products and services for all business sizes. However, it seems to market itself the most to startups, with special products like a 1.00% APY money market and access to exclusive networking events to help boost your business. Given its presence and connections in the Bay Area, it also has a wealth of experience with tech companies. 
Some pitfalls with SVB include its lackluster mobile and online banking tools, which many consumers have reported issues with. This becomes a bigger problem due to its limited physical footprint — if you can only do your banking online, you want a friendly user experience. In addition, SVB has a long schedule of fees that you'll want to read thoroughly before opening an account. 
But if you can get past the bad interface, Silicon Valley Bank offers a unique opportunity for startups to build connections and foster growth through a high-yield money market, free checking account and rewards credit cards. After all, there is a reason why half the startups in the U.S. bank with SVB. 
More Bank Reviews
This content is not provided by Silicon Valley Bank. Any opinions, analyses, reviews or recommendations expressed in this article are those of the author alone and have not been reviewed, approved or otherwise endorsed by Silicon Valley Bank.