Citi® Announces Newest Checking Offers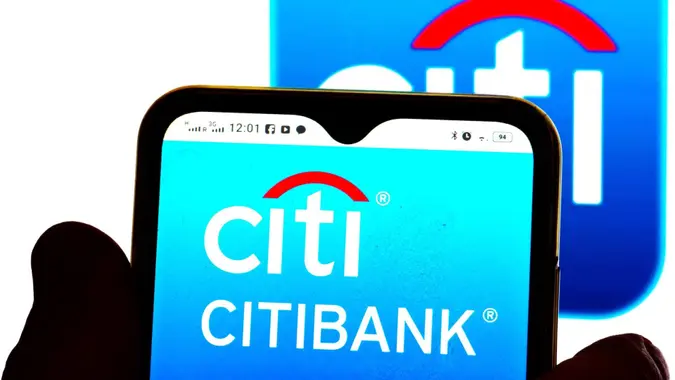 Igor Golovniov/SOPA Images/Shutterstock / Igor Golovniov/SOPA Images/Shutterstock
Citigroup, also known as Citi®, is a global financial services company with over 200 years of experience to its credit. Citi boasts over 200 million customer accounts and does business in more than 160 countries and jurisdictions. It serves consumers, corporations, governments and institutions with a host of financial products and services, including consumer banking. Citi has announced its two newest offers for prospective consumer banking customers. Here are all the details, including how to qualify, how much you could earn and how much time you have before the offer expires.  
Citi Priority Checking Account: Now up To $2,000 Bonus
Earn a cash bonus of up to $2,000 when you open a new Citi Priority Checking Account and complete required activities. With this account, you'll receive perks and benefits such as preferred rates and pricing on select products and services, investment guidance and resources and travel and global benefits. Additionally, you won't incur Citi fees if you use out-of-network ATMs. 
Cash value: Up to $2,000
Expiration date: Jan. 9, 2024
What's changed: The bonus potential has increased from $1,500 to $2,000.
How to get it:

Open a new Citi Priority Checking Account through the offer page, and fund the account within the first 20 days. The bank will check your balance on the 21st day to determine your potential bonus amount. To receive the bonus, you must maintain that minimum balance for 60 consecutive days after the 21st day from account opening. The bonus tiers are as follows:

$10,000 to $29,999: $200 bonus
$30,000 to $74,999: $500 bonus
$75,000 to $199,999: $1,000 bonus
$200,000 to $299,999: $1,500 bonus
$300,000 and above: $2,000 bonus

When you'll get it: Within 30 days after completing the required activities
Terms and conditions: You must be a new-to-Citi checking customer, and not have signed on a Citi account within the past 180 days. You cannot use your balance in a Citi Savings Account or a Citi Accelerate Savings account to qualify for the bonus. If your balance falls into a lower balance tier, at any time during the 60-day period, your maximum bonus will change. 
Monthly fee: See website for details 
Promotion page: Citi Priority Checking Account Offer
Citigold® Checking Account: Now up To $2,000 Bonus
You can earn a cash bonus of up to $2,000 when you open a new Citigold® Checking Account and complete qualifying activities. The Citigold® Checking Account offers a wealth of benefits, including a dedicated team, complimentary financial planning and unlimited reimbursement of non-Citi ATM fees.
Cash value: Up to $2,000
Expiration date: Jan. 9, 2024
What's changed: The bonus potential has increased from $1,500 to $2,000.
How to get it:

Visit the current offer page and open a new checking account in the Citigold® Account. Then, within 20 days of opening, deposit at least $200,000 in new-to-Citibank funds to the account to be eligible for the maximum bonus of $2,000. The bank will use your account balance on the 21st day to determine the bonus amount you are eligible for. However, to receive the bonus, you must maintain that balance for an additional 60 consecutive days following the 21st day from account opening. The bonus tiers are as follows:

$10,000 to $29,999: $200 bonus
$30,000 to $74,999: $500 bonus
$75,000 to $199,999: $1,000 bonus
$200,000 to $299,999: $1,500 bonus
$300,000 and above: $2,000 bonus

When you'll get it: Within 30 days after completing the required activities
Terms and conditions: You must be a new-to-Citi checking customer and not have signed on a Citi account within the past 180 days. The qualifying balance must be held in your checking account; you may not use balances in a Citi Accelerate Savings Account or a Citi Savings Account to qualify for this bonus offer. If your balance falls into a lower bonus tier — even just for one day — during the maintenance period of 60 days, your bonus amount will change.
Monthly fee: See website for details
Promotion page: Citigold® Checking Account Offer
Upgrade Your Checking Account