Unveiling Wells Fargo Savings Account Interest Rates for November 2023: What's New?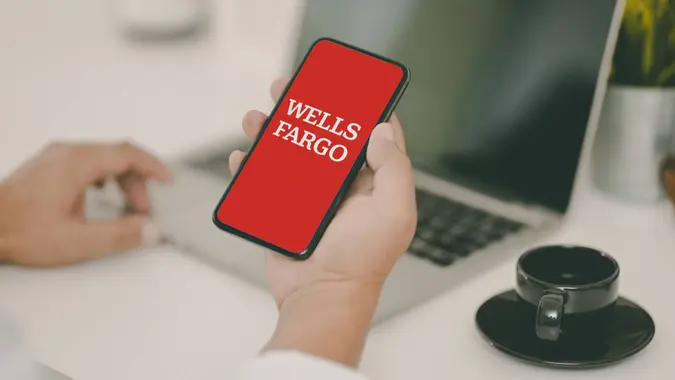 Anytime you can start saving money is a good time. Rather than store your funds in a shoe box, you may want to consider putting it safely in a savings account of a trusted bank. By doing this, your money can grow with interest compounded daily. Annual percentage yields vary from bank to bank and account to account, so be sure to find one that offers a rate above the national average. 
Wells Fargo Savings Account Interest Rates
Savings accounts are popular financial instruments for all categories of investors. Being a large bank with various financial products, Wells Fargo savings rates come in a variety for account holders. Wells Fargo offers two kinds of savings accounts:
Way2Save Savings
Platinum Savings
Here's a closer look at the savings rates for both options.
Wells Fargo Way2Save Savings
This is a standard savings account that is easily accessible to all kinds of users. To open a Wells Fargo Way2Save Savings account, you need a minimum deposit of $25. This account has an APY of .
Way2Save features automatic Save As You Go transfers from your linked Wells Fargo checking account. Every time you use your debit card for a one-time purchase or complete a bill pay transaction via online banking, Save As You Go transfers $1 from your checking account into Way2Save.
You can also set up auto transfers from your linked checking account — schedule as little as $1 per day or $25 per month.
There is a $5 monthly service fee for this account, but you can avoid it by meeting any of these requirements:
Keep a minimum daily balance of $300.
Make one automatic transfer of at least $25 from a linked Wells Fargo checking account.
Make one automatic transfer each business day of $1 or more from a linked Wells Fargo checking account.
Make at least one Save As You Go transfer from a linked Wells Fargo checking account.
The account owner is 24 years old or younger.
Wells Fargo Platinum Savings
Platinum Savings offers higher interest rates, so it's considered to be Wells Fargo's high-yield savings account. You only need $25 to open an account. Interest rates are based on your balance and can go up to APY.
You can set up automatic transfers into the Platinum Savings account from an eligible checking account. Although Wells Fargo doesn't call this account a money market account, you do have the option to write checks.
Here are some other key takeaways:
There is a $12 monthly fee, which can only be avoided if you have a minimum daily balance of $3,500 each fee period. 
The interest rates for this account range depending on your account balance. The highest rates are for balances of $1 million or more.
Wells Fargo also offers relationship APYs if you have a linked Prime Checking, Premier Checking or Private Bank Interest Checking account.
Are Wells Fargo Savings Account Interest Rates Competitive?
Wells Fargo provides a large variety of financial products to its customers. Most of the time, savings interest rates are very low in such big banks. If you wish to earn more interest in your savings accounts, there are a few other options that you can consider.
Wells Fargo vs. Discover Bank, Member FDIC
The Discover Bank Online Savings account provides a high APY of in comparison to the to APY provided by Wells Fargo. Moreover, there is no requirement of any minimum balance to qualify for this APY.
Wells Fargo vs. Citizens
You can get APY when you open a Citizens Access Savings account, which is significantly higher than the interest rates at Wells Fargo. Since this is an online account, the bank's overhead is lower, so it can pass the savings on to customers in the form of attractive rates and no hidden fees.
Wells Fargo vs. UFB Direct
The UFB Direct High Yield Savings account provides a high APY of . There are no monthly maintenance fees associated with this account, and there is no minimum deposit required to open an account. Users can easily access their funds anytime they want with the user-friendly banking tools.
How To Maximize Your Wells Fargo Savings Account Interest Rate
Relationship banking customers get preferred rates at Wells Fargo. To qualify, you'll have to open a Prime Checking or Premier Checking account, both of which earn interest. In return, you'll earn slightly higher rates on savings account and CD balances and discounts on some loans, plus ATM fee waivers, no international purchase fees when you use your debit card, free wire transfers and priority customer service.
Just make sure you'll get your money's worth before you sign up — to waive the $25 fee for Prime Checking or the $35 fee for Premier Checking, you'll have to maintain a combined balance of $20,000 or $250,000, respectively.
Other Savings Options by Wells Fargo
Wells Fargo's savings account interest rates are quite low in comparison to some online banks. However, it offers other savings options like CDs to its customers.
Special Fixed Rate CD Account
If you open a Special Fixed Rate CD account, which requires a minimum opening deposit of $5,000, you can earn up to APY. This APY can be found on the 11-month CD. Wells Fargo also offers an even higher relationship APY of , which you can qualify for by having a linked Prime Checking or Premier Checking account. The qualifying checking account must be open at the time you open the CD.
Standard Fixed Rate CD Account
The minimum opening deposit of a Standard Fixed Rate CD account is $2,500, and the APY can be as high as . These accounts also offer relationship rate APYs that are very close to the standard APYs.
You can make the most of your CDs by building a CD ladder. A CD ladder is a collection of CDs with varying terms — a three-month, six-month, nine-month and 12-month CD, for example. In this example, you can either take funds out once every three months or roll the maturing CDs over into 12-month CDs — or CDs of any term you wish. The benefit is that you can earn the higher yields that longer-term CDs typically pay without locking up your money for too long.
Final Take To GO
Although Wells Fargo's savings rates are not too competitive, it is a great financial institution because of the variety of products it offers. If you are looking for a bank where you can get access to all your financial needs, Wells Fargo is worth considering.
However, if you want to earn higher rates on your savings, you can consider high-yield savings accounts instead.
FAQ
Here are some answers to frequently asked questions about Wells Fargo's savings account interest rates and more.
What is Wells Fargo's interest rate on savings accounts?

Depending on the savings account you choose and the balance you keep, the interest rate can vary between

0.15%

to

2.50%

.

Where can I get 7% interest on my money?

In the United States, there is only one financial institution currently offering an APY in the 7% range. The Premium Checking account from Landmark Credit Union offers an APY of

7.50%

on balances up to $500.

Where can I get 5% interest on my savings account?

There are many great high-yield savings accounts out there where you can earn 5.00% APY or higher, such as the following:

Varo Savings account
Digital Federal Credit Union Primary Savings account

Blue Federal Credit Union Accelerated Savings account

Where can I get 10% interest on my money?

One of the best ways to get 10% returns on your money is to invest it. There are currently no domestic bank accounts that will pay 10% interest. However, if you do invest your money in hopes of a 10% return, here are a few good places to start:

S&P 500
Real estate
Invest in wine, fine art, gold or other precious metals
Start your own e-commerce business
Peer-to-peer lending
Daria Uhlig and Caitlyn Moorhead contributed to the reporting for this article.
Rates are subject to change; unless otherwise noted, rates are updated periodically. All other information on accounts is accurate as of Nov. 2, 2023.
Editorial Note: This content is not provided by any entity covered in this article. Any opinions, analyses, reviews, ratings or recommendations expressed in this article are those of the author alone and have not been reviewed, approved or otherwise endorsed by any entity named in this article.
Our in-house research team and on-site financial experts work together to create content that's accurate, impartial, and up to date. We fact-check every single statistic, quote and fact using trusted primary resources to make sure the information we provide is correct. You can learn more about GOBankingRates' processes and standards in our editorial policy.