Here's Why 45 Million People Bank on Their Phones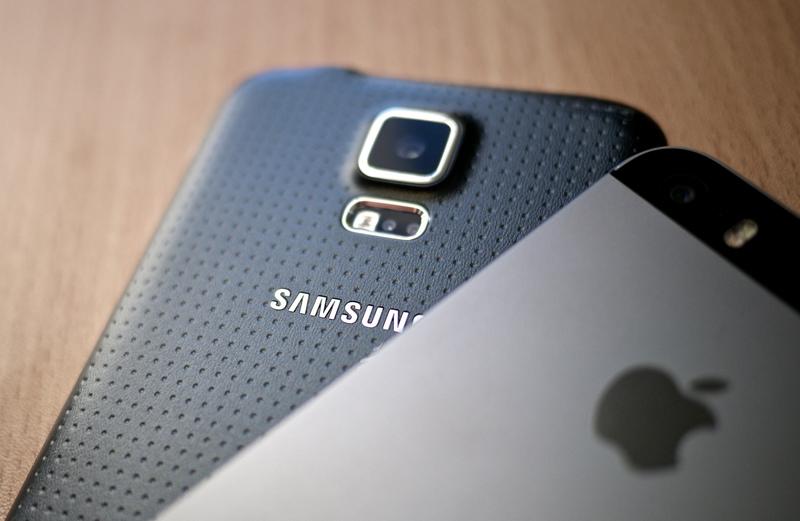 It's hard to believe that mobile banking has only been around for about five or six years, especially since many of us have grown accustomed to having our banking information at our fingertips. The introduction of the first smartphone changed our lives in more ways than expected. A cell phone was no longer just a device to make or receive phone calls — it became a fully functioning computer in the palm of our hands.
Online banking started taking off before everything went mobile. But even with the technology of online banking, there was no escaping regular visits to a bank to deposit checks, and accessing account information required a computer and an internet connection. It was a useful system, and certainly better than telephone banking — but online banking didn't provide the mobility and convenience that many of us needed.
Mobile banking offers the same features as online banking, but more. And as banks continue to improve their mobile banking technology, more customers are going the mobile route. According to international research firm Frost and Sullivan, 12 million people were using mobile banking services in 2009. The number is projected to reach 45 million mobile banking users by 2014.
The statistics speak volumes. Many bank customers don't want to deal with restrictive banking hours and limited online features. People need an easier, better way to manage their finances, and mobile banking is the answer.
But mobile banking isn't just about flexibility. Here's a look at eight mobile banking features you should take advantage of.
8 Mobile Banking Features You Should Be Using
1. Checking Account Balances
Mobile banking lets you monitor bank accounts from any location anytime of the day. It doesn't matter if you're at home or at the office. Sign into your mobile app from your smartphone or tablet, and you'll gain quick access to your checking and savings accounts. You can check your account balances before conducting a transaction, or review your monthly statement.
2. Deposit Checks
Sometimes, there aren't enough hours in the day. And if your days are hectic, going to the bank might be the last thing on your mind. With mobile banking, you don't have to waste time going to the bank, or being subjected to long teller lines. Many banks and credit unions allow check deposits directly from a mobile app. Using your smartphone or tablet, take a photo of the front and back of your check to submit your deposit.
3. Pending Transactions
Not sure if a purchase or check has cleared your account? Gone are the days of calling telephone banking or signing into your home computer. Mobile banking maintains a log of your most recent and pending transactions; thus, you're able to keep an accurate record of funds coming in and out of your bank accounts.
4. Money Transfers Between Accounts
It's a situation we've all faced. You want to purchase something at a retail store, yet you don't have enough cash in your checking account. Leaving the store, driving to the bank and transferring money is a hassle. There is, however, an easier way to deal with this situation. Open your mobile app and transfer money from one account into another without leaving the store.
5. Peer-to-Peer Money Transfers
If you owe a friend money, or if you need to send cash to someone in a jam, don't pull out your checkbook. If your financial institution offers it, peer-to-peer money transfers through your bank's mobile app make it easy to send and receive funds using a phone number or email address. Even if you bank with a smaller financial institution, many person-to-person payment apps can be tied to a debit card, rather than a checking account.
6. Automatic Bill Pay
Forgetting to pay a bill can trigger late fees and possibly damage your credit score. Fortunately, there's a better way to manage your monthly expenses. You can set up automatic bill pay through your bank's mobile app and never miss a due date or write another check. This feature puts your bills on autopilot. Funds are automatically drafted from your bank account and sent to your creditors on scheduled dates, just make sure to check your account statements to make sure no mistakes are made once you automate your finances.
7. Email and Text Alerts
If you're constantly on the go, you might forget to check your bank balance from time to time. Set up email or text alerts and you'll know the status of your account regularly. You can receive an alert when a transaction or direct deposit has posted to your account. Additionally, you can request a notification when your bank accounts or credit card balances reach a certain limit, when you're approaching a payment due date, or when irregular account activity occurs.
Check Out: What Is Chase Quickpay with Zelle
8. Branch Locations
You don't have to drive all over town to locate a branch or ATM. Use the branch location feature on your bank's mobile app and you'll find information about nearby branches, including directions, hours of operation, services and telephone numbers.
Getting Started With Mobile Banking
Whether you have a tablet or a smartphone, this technology can change your banking experience for the better. If you haven't already, download your bank's mobile app to your device and gain 24/7 access to your accounts.
Photo credit: Kārlis Dambrāns