Venmo Fees: What You Need To Know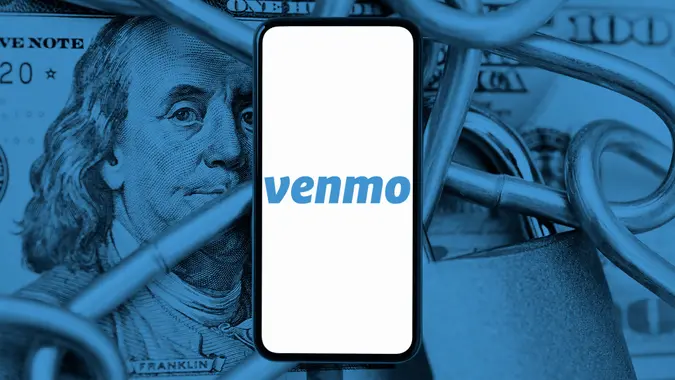 Venmo is among the most popular digital payment apps available. However, certain actions on Venmo may result in fees that users should be aware of, or else they may lose money where they didn't intend to.
Below is important information on Venmo fees as well as ways to avoid them.
Does Venmo Charge a Fee?
One of the many benefits of using Venmo is that the platform minimizes the number of possible fees. The app provides many essential functions that are free for users, like online purchases and standard electronic withdrawals.
There are a few transactions that carry fees in order to be processed and completed, however. Still, Venmo's fees are small and clearly indicated to users when they make their transactions.
What Venmo Fees Should I Know About?
Venmo includes a number of transactions that come with fees. Here's what users need to know so they can avoid or anticipate the costs of Venmo fees. 
Sending Money
Venmo has a 3% fee for users who use a credit card to send money to others.
Depositing Money
There are several Venmo fees for adding money to an account:
A 1% fee with a $5 minimum when using Venmo to deposit payroll or government checks
A 5% or $5 minimum fee when depositing non-payroll and non-government checks with Venmo
A Venmo fee of 1.9% plus an additional 10 cents when a user receives a payment in their business or charity profile or when a transaction is identified as payment for goods and services
Transfers
There is a 1.75% fee that can add a minimum of 25 cents and up to a maximum of $25 when transferring money from Venmo to a debit card or bank account using the Instant Transfer withdrawal option.
Cryptocurrencies 
There are several Venmo fees included when buying or selling cryptocurrencies. These fees vary based on the value of the crypto a user is buying or selling. 
Venmo charges the following fees for selling or buying cryptocurrencies:
A 49-cent fee for purchases and sales of $1 up to $4.99
A 99-cent fee for purchases and sales of $5 up to $24.99
A $1.99 fee for purchases and sales of $25 up to $74.99
A $2.49 fee for purchases and sales of $75 up to $200
A 1.8% fee for purchases and sales of $200.01 up to $1,000
A 1.5% fee for purchases and sales greater than $1,000
How Do I Avoid Fees on Venmo?
To avoid some Venmo fees, a user can make small adjustments to their in-app transactions. To avoid the 3% fee for using a credit card to send money, users can draw funds from their Venmo balance, bank account or debit card instead of using their credit card. When transferring money, users can avoid paying the 1.75% Instant Transfer fee by opting for a standard electronic withdrawal. This option is free, but it generally takes one to three business days for the money to become available.
Does Income Received Through Venmo Get Taxed? 
Besides the various Venmo fees that exist, users should also be aware that certain payment transactions made through Venmo are considered taxable income as of the 2022 tax year. This is also required for other well-known payment platforms like PayPal. 
This means that users are required by the IRS to report Venmo payments of $600 or greater for the sale of goods or services. This income will be reported through a Form 1099-K. Users must make sure to report their earnings for tax year 2022 before the end of the 2023 tax season.
Takeaway

Venmo is a simple and secure payment platform that can help users quickly build their own business or pay back what they owe to friends and family. Knowing which transactions have Venmo fees will ensure users can enjoy the app to the fullest extent without losing money unexpectedly.
Information is accurate as of Nov. 8, 2022.
Editorial Note: This content is not provided by any entity covered in this article. Any opinions, analyses, reviews, ratings or recommendations expressed in this article are those of the author alone and have not been reviewed, approved or otherwise endorsed by any entity named in this article.