What Is a High-Yield Savings Account? Here's Everything You Need To Know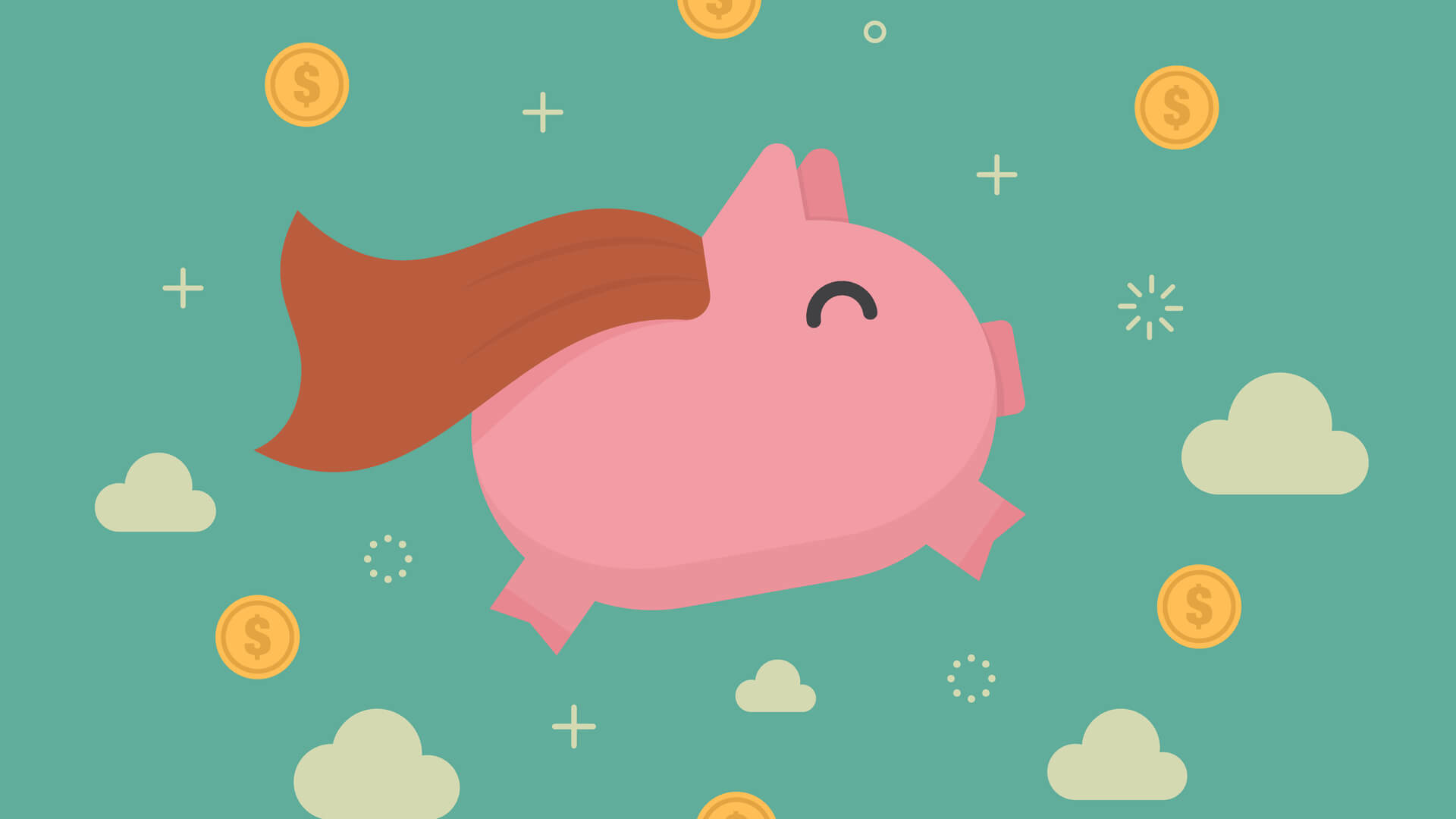 Dooder / Shutterstock.com
The savings offers that appear on this site are from companies from which GOBankingRates receives compensation. This compensation may impact how and where products appear on this site (including, for example, the order in which they appear). GOBankingRates does not include all savings companies or all savings offers available in the marketplace.
One of the simplest and safest ways to make your money earn more money is by opening a high-yield savings account, which has higher-than-average interest rates compared to traditional savings accounts.
Keep reading to learn more about high-yield savings accounts, and find out if they're a good choice to grow your money.
What Is a High-Yield Savings Account?
A high-yield savings account is a savings account that offers higher interest rates than traditional savings accounts, thereby enabling you to make the most of the savings you have. You won't find a specific rate that's considered "high yield," but generally, if the annual percentage yield is more than 1.00%, you're getting a high-yield rate for your savings.
For example, American Express® National Bank, Member FDIC's high yield savings account is offering 0.50% Annual Percentage Yield (APY).
While there's no one metric banks use to adjust their savings account rates, rates usually change after Federal Reserve rate adjustments. Such adjustments generally happen every six months.
High-Yield Savings Account vs. Traditional Savings Account
Unlike standard savings accounts with low interest rates, high-yield savings accounts offer a higher rate, which translates into a more impressive return on the money you save. A high-yield savings account compared to traditional savings accounts may yield significantly more over time because of compounded interest.
Sponsors of
How Do Banks Make Money on High-Yield Savings Accounts?
Higher interest rates mean customers are less inclined to move their money, leaving the bank with more funds to leverage.
Is Your Money Safe in a High-Yield Savings Account?
A high-yield savings account has the same protections as a checking or traditional savings account. In commercial banks, your savings account is protected by the Federal Deposit Insurance Corp. up to $250,000. In credit unions, your savings account is protected by the National Credit Union Administration.
How Much Should I Put in My High-Yield Savings Account?
High-yield savings accounts often have penalties if you go over a certain number of transactions. You should put as much in your high-yield savings account as you can without having to frequently access it.
If your high-yield savings account goes over the amount you need as emergency money (usually about three to six months of living expenses, according to Wells Fargo), you can start putting money into CDs, bonds, stocks, retirement accounts and other long-term investments.
What To Consider Before Opening a High-Yield Savings Account
Before you open a high-yield savings account, make sure it meets some qualifications so you don't risk losing money in other ways. Here are some factors to consider when choosing the best account for your money.
Look For an Account Insured by the FDIC
If the financial crisis taught consumers anything, it's that banks aren't invincible. Wherever you decide to open an account, be sure the institution is FDIC insured, or NCUA insured if you choose a credit union.
Choose an Account With No Fees
A great interest rate isn't so great if you lose your return to high fees, so do your homework and look for a savings account that's free to own.
Verify the Bank Has Good Reviews
Find out what other customers have to say about the financial institution's customer service, technology, products and features.
Find Out About the Minimum Balance Required
A minimum balance is the least amount of money that you've had in your bank account during the whole month. If the account has minimum balance requirements, your balance has to meet the requirements during each statement cycle or you'll owe a fee. You can avoid this by using an online bank; typically, online banks offer great rates and other perks like no minimum balance due to a lack of overhead.
Ask If There's a Required Initial Deposit
If you decide on a high-yield savings account, find out the initial deposit requirement. The lower the initial deposit requirement, the better.
Check Out the Interest Rates
High-yield savings account rates are an important aspect to consider because you need to know how much your money will earn. Keep in mind that sometimes it might be better to accept a lower rate if the fees and minimums are also lower. Make sure you review the APY — how much money you earn on your deposit over the entire year, including compounding interest.
Explore the Monthly Transaction Limit
Many bank accounts limit the number of monthly transactions you can make from an account, which can sometimes determine if you're eligible to have the fee waived for your account maintenance. You need to be aware of how many deposits or withdrawals you can make each month.
Confirm You'll Have Access to Digital Banking
If you like to bank on the go, choose an account with mobile and online banking. Nowadays, it's hard to find one without it.
What Do You Need To Open a High-Yield Savings Account?
To open a high-yield savings account, you need an initial deposit and proof of identification. Some banks have initial deposits that are quite high while others have none; call in advance to find out. According to Berkshire Bank, proof of identification can usually come in the following forms:
Driver's license or state photo ID
U.S. passport
Firearms identification card
U.S. armed forces identification card
Other state identification
Other forms of ID include utility bills, health insurance cards, voter registration cards and employment authorization cards.
How To Open a High-Yield Savings Account
Once you've decided to open a high-yield savings account, the actual process is usually simple. Here's what you'll need to do to open an account in person or online:
Steps To Open a High-Yield Savings Account

Choose a bank to open an account with.
Gather your personal information.

If you're opening an account alone, you'll need information for yourself.
If you're opening a joint account, you'll also need the other party's information.

If applying in person:

Make an appointment if needed. Some banks will let you open an account on a walk-in basis.
Bring your documentation. This includes two types of identification, such as a photo ID and passport. Be sure to check your preferred institution's specific requirements.

If applying online:

Go to the application page on the bank's website.
Fill out your identifying information. This will usually include your driver's license number or state ID number and your Social Security number.

Be prepared to make an initial deposit via a check, wire transfer or another method, depending on what options your bank offers.

Have your other account information on hand if needed.
What Banks Have High-Yield Savings Accounts?
Which bank offers the best high-interest savings account changes from month to month. As of Aug. 18, one of the best rates available was Citi's 1.05% APY.
Here are some of the highest interest rates available as of August:
Citi: 1.05% APY with no minimum deposit
Vio Bank: 0.91% APY with $100 minimum deposit
Ally: 0.80% APY with no minimum deposit
Synchrony: 0.75% APY with no minimum deposit
Alternatives to a High-Yield Savings Account
If you're not sure that high-yield savings accounts are the best place to invest your money, consider these alternatives to earn interest:
CDs: A certificate of deposit is a low-risk investment, but it does lock your money away for a set term. You'll get a higher interest rate as long as your money is in the CD. However, if you need to access the money before the term ends, you could incur a penalty.
Money market accounts: A money market account is like a checking and savings account hybrid. MMAs are better if you need more liquidity because they often come with checkbooks and debit cards, just like checking accounts. But they come with lower interest rates in exchange.
Traditional savings: These accounts are the same as a high-yield savings account, but with lower rates — and potentially lower fees.
Should I Put My Money in a CD or a Savings Account?
Choosing where you should keep your money will depend entirely on your specific needs, particularly how immediately you will need it.
CD vs. Savings Account

Whether a CD or a savings account is right for you depends on when you need to access your funds. If you know you won't have to access your funds for a one-, three-, or five-year term, a CD may be a better option. But if you might need your money for an emergency, a savings account may be safer.
Are High-Yield Savings Accounts Worth It?
High-yield savings account rates can help you grow your savings at a faster rate than those available through traditional savings accounts. Though they may have some limitations, such as higher transaction fees, they will usually pay off in terms of interest.
A high-yield savings account still provides some measure of liquidity because it doesn't require that you keep your deposits in the bank the way a CD might. High-yield savings accounts also don't convey the risk that mutual fund or stock market investments would. Thus, high-yield savings accounts offer a low-risk, flexible way to invest money.
This article has been updated with additional reporting since its original publication.
Rates are subject to change. Information is accurate as of Aug. 26, 2020, unless otherwise noted. American Express rates accurate as of September 17, 2020.
This content is not provided by American Express National Bank nor American Express Company. Any opinions, analyses, reviews or recommendations expressed in this article are those of the author alone and have not been reviewed, approved or otherwise endorsed by American Express National Bank nor American Express Company.