6 Exciting Bank Features for 2016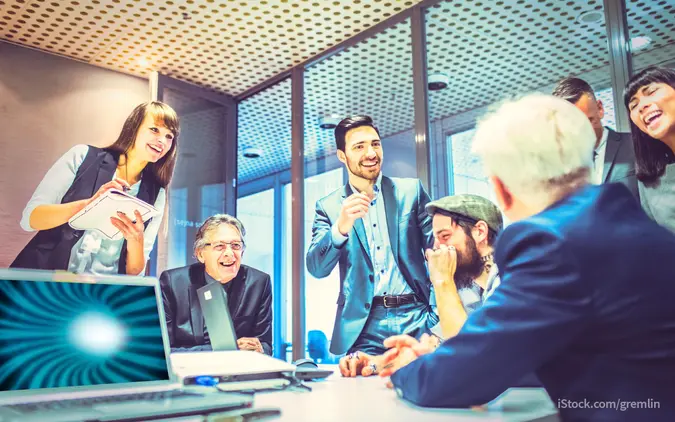 Banks and other financial institutions control an incredible amount of customer data, and 2016 is the year they are finally going to put it to use. Financial companies are expected to make massive investments in new technology to improve security, develop better payment software, deliver more personalized services and improve online and mobile banking. Almost $20 billion will be spent on banking technology in North America alone in 2017, predicted Statista.
E-commerce companies, direct lenders and the best banks in the U.S. are driving advances in personal finance services and banking tech. From creative financing for your small business to new online banking tools, here are six of the best new bank features.
Read: The 31 Best Banks of 2016
1. Ally Bank: Ally Assist
In May 2015, Ally Bank announced a new feature to its mobile banking app called "Ally Assist." This innovative online banking feature acts as a virtual assistant that responds to your questions, using technological advances to deliver an intuitive and personalized experience.
For example, instead of calling customer service or manually searching a website, you can use speech or text to transfer money, pay bills or get details about your bank transactions. In addition, Ally Assist learns from your behavior and anticipates your needs. For example, the technology might offer customers additional helpful information, like dates and amounts of deposits or duplicate charges.
"With technology literally at their fingertips, consumers are looking to conduct the majority of their personal activities online, or using digital devices," said Diane Morais, chief executive officer and president of Ally Bank. "As a result, emerging technologies play an increasingly important role in how we are delivering services that offer our customers convenient ways to manage their money."
2. Aspiration: Pay What You Want
Aspiration is an investment firm that caters to the middle class and is founded on the idea that investors can do well while also doing good in the world. The company officially launched in 2013 and is currently invite-only.
Aspiration delivers investment advice and personalized customer service with a focus on sustainable and mobile investing. In addition to investments, the company also offers a good high-yield checking account option. Customers decide how much they want to pay for the services because Aspiration has a foundation of trust. The company also donates 10 percent of its profits to not-for-profit organizations.
3. BBVA: Real-Time Rewards
In 2016, you can finally redeem your credit card points as soon as you earn them. BBVA launched a new feature called "real-time rewards" that allows customers to redeem their points in real-time at any merchant. After you make a purchase, you'll receive a BBVA Wallet transaction alert that allows you to redeem rewards toward that purchase.
So instead of waiting for a purchase to post to your account and then using the rewards toward a future purchase, this new technology allows you to use rewards right away. Real-time rewards work with all BBVA consumer credit cards enrolled in rewards and with an active rewards balance to cover the purchase amounts.
4. Discover: Freeze It
In April 2015, Discover launched a new feature called "Freeze It," which allows you to turn off your own accounts. This free tool is on the forefront of a new trend that allows consumers to self-manage their own accounts. Gone are the days of calling your credit card company if you misplace your card. Now, you can simply log into an app or website and temporarily freeze your account — and unfreeze it at your will.
For example, if you think you lost your credit card, you can use Freeze It to stop all transactions; but if your card resurfaces again, you can just reactivate it. You don't need to wait for a new card or worry about any automatic transactions being declined.
"Our card members have been very excited about the Freeze It function and we've seen an incredibly positive response to it," said Laks Vasudevan, vice president of products and innovation at Discover. "Freeze It's simplicity and user-friendly experience, especially through our mobile app, has received a strong response and we are pleased to offer it to our card members."
Related: 5 Credit Cards That Pay You to Use Them
5. LendUp: LendUp Ladder
As regulations in the lending market tighten and interest rates go up, many consumers and small businesses are scrambling to secure financing. Many banks and traditional lending institutions are not willing to finance small loans or have just blacklisted self-employed prospects altogether.
LendUp is an online lender that many small businesses, self-employed people and other "high-risk" consumers are turning to in an effort to avoid expensive payday loans or credit cards with high interest rates. LendUp offers small loans with declining rates. This means that as you repay your loans on time, you move up the LendUp Ladder and earn more access to money at lower rates for longer periods of time.
Loan applications are done online in as little as five minutes, good credit is not required and the money comes from a trusted lender. Consumers get an instant decision and installment loans start at 29% APR. The rate is much higher than more traditional financing, but considering payday loans can have up to 400% APR, this is an excellent alternative to other lending practices.
6. Skrill: Global Digital Wallet
Skrill, formerly Moneybookers, has big plans for online banking in 2016. The global payment company was acquired by digital payment company, Optimal Payments, for $1.2 billion in March 2015.
You can register for a Skrill account using just an email address and some other personal info. Then you can start sending and receiving payments in dozens of currencies effortlessly. But Skrill isn't just another payment service — the service acts as a single source for all of your online payments and money transfers.
You can send and receive money from all over the world, cash out gambling winnings and link your bank accounts to make payments anytime, anywhere with just your email address and password. And your personal information and bank info stays secure and private, no matter what kind of transaction you're conducting. Using your Skrill wallet to pay online at a retailer that accepts Skrill and receiving money into your Skrill account are both free.