How To Make a Gap Credit Card Payment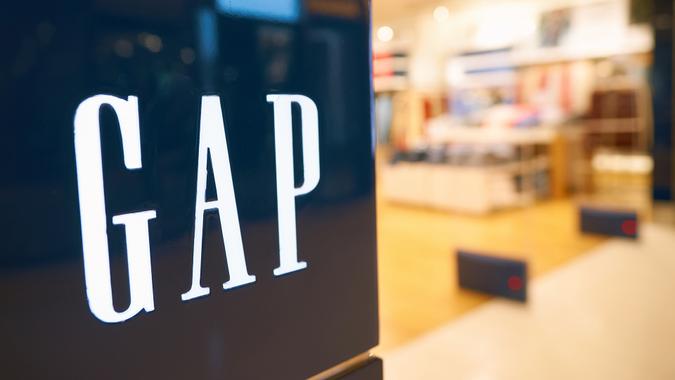 Sorbis / Shutterstock.com
Shoppers who frequent Gap or any of its sister stores can benefit from getting a Gap credit card. Not only do you get extra time to pay for purchases, but you can also reap rewards by using the Gap credit card or Gap Visa credit card issued by Synchrony Bank.
You can use your Gap credit card at Gap, Banana Republic, Old Navy, Athleta and the branded outlet stores. Gap Visa cards are accepted at any store that accepts Visa payments.
After you make your purchases, you'll need to make the required payments by the due date to keep your account in good standing. You can make a Gap credit card payment online, through the mail or by phone. Unfortunately, stores do not accept payments for Gap credit cards at this time. Here's more on your payment options.
How To Make a Gap Credit Card Payment Online
To make Gap credit card payment online, you'll need to register for online access. Here's how:
Visit the Cardmember Account Service login page.
Click to register.
Enter your account number and ZIP code.
Follow the prompts on the screen to register the account.
After completing the registration process, you can log in to complete the payment. Here's how:
Go to the login page and log in to your Gap credit card account.
Click "Pay your bill."
Enter your bank name, checking account number and bank routing number.
Select the amount you want to pay. You can make the minimum payment due, or pay the balance from your previous statement, your current balance or any amount up to your current balance.
Submit your payment.
If you don't want to log in to your account, you can use the "Pay as Guest" feature on the Cardmember Account Services page. Provide your card number, the last four digits of your Social Security number and your billing  ZIP code. Then follow the prompts to submit the payment.
How To Make a Gap Credit Card Payment by Mail
You also have the option to mail in your Gap payment. Write a check or money order for at least the minimum payment due. Include the payment with the payment coupon from your billing statement, or note the account number on the check. Then send everything to the address that corresponds with your card.
For Gap store cards, use this payment address:
Gap/Synchrony Bank
P.O. Box 960061
Orlando, FL 32896-0061
For Gap Visa cards, use this payment address:
Gap Visa/Synchrony Bank
P.O. Box 960013
Orlando, FL 32896-0013
How To Make a Gap Credit Card Payment by Phone
Gap also allows you to make credit card payments over the phone for free. To pay by phone, gather your credit card number, bank account number and bank routing number.
Call Gap credit card services at 800-887-1198. Or call 866-450-4467 for Gap Visa credit cards. Follow the automated prompts to schedule your payment. There is no fee to use the automated system, but you will be charged for expedited payments made through a customer service representative.
Late Fees for Gap Cards
If you fail to make your Gap credit card on time, you'll be charged a late fee. The regular late fee is $27. However, if you've had a late fee applied to your account within the past six billing cycles, the fee will increase to $37.
This article has been updated with additional reporting since its original publication.
Information is accurate as of April. 12, 2022.