4 Ways To Pay Your PayPal Credit Card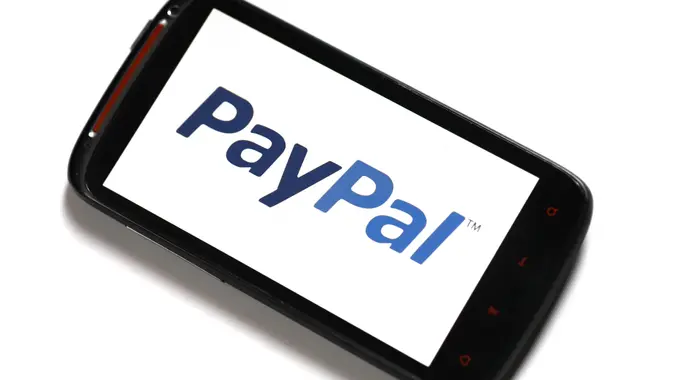 bizoo_n / Getty Images
PayPal offers two types of credit cards through Synchrony Bank that you can use to pay for purchases anywhere that Mastercard is accepted. These cards are different from the PayPal credit line that allows you to extend payment on your PayPal purchases.
Explore: GOBankingRates' Best Credit Cards for 2023Advice from CardCritics: Why It's Time To Ditch Your Store Credit Card
Currently, the PayPal Cashback Mastercard® offers 3% cash back on PayPal purchases and 2% cash back on all other purchases, and the PayPal Extras Mastercard® offers three points on gas and restaurant purchases, two points on PayPal and eBay purchases and one point on other transactions. If you don't pay your PayPal credit card balance in full, you'll accrue interest charges on any unpaid balance. Keep reading to learn about the different ways you can pay your PayPal credit card.
How Do You Pay Your PayPal Credit Bill?
Just like with traditional credit cards, you'll get monthly statements for your PayPal Mastercard, which you can view on PayPal's website once you link your credit card with your PayPal account. You can pay your bill using either your PayPal balance or your bank account in one of four ways:
Online

Mobile app

Phone

Mail
There are no fees for any of these options. If you're having trouble making a payment, you can always contact PayPal customer service at 888-221-1161.
How To Make a PayPal Credit Card Payment Online
Once you've synced your credit card to your PayPal account, paying your bill online might be the quickest and easiest method. Here's how to do it:
Log into your

PayPal account

.

On the left side of the page under "PayPal Credit," click "Make a Payment."

Choose the amount, method and date of your payment. In this section, you can choose whether you want to use your

PayPal balance

or your bank account to pay.

Click "Continue."

Review your payment details.

Click "Pay."
Under the "Make a Payment" section, you can also set up PayPal automatic payments if you so desire. You can automatically pay either the minimum amount due every month or your full statement balance. Payments will come out of the confirmed bank account in your PayPal wallet.
How To Make a PayPal Credit Card Payment via App
With the PayPal mobile app, you can pay your bill with a few simple steps:
Tap "Manage PayPal Credit" in the

PayPal app.

Tap "Make a Payment."

Choose the amount of your payment.

Select a funding source for your payment.

Choose your payment date.

Tap "Pay."
How To Make a PayPal Credit Card Payment by Phone
You can make a PayPal payment over the phone at any time. To pay by phone, call Synchrony Bank at 844-373-4961. Have your PayPal credit card number handy, along with your bank account information.
You'll be directed to an automated system to pay your bill. Follow the prompts to schedule your phone payment.
How To Make a PayPal Credit Card Payment by Mail
Even though PayPal is at the forefront of electronic commerce, you can also pay your bill the old-fashioned way, by mail. Mail a check or money order to the address found on your statement.
PayPal Credit Card Late Fees
It's important to get your PayPal credit payment in on time. If you don't pay at least the minimum by the payment due date, PayPal will assess up to a $30 late fee for the first offense. If you miss any more payments over the next six billing cycles, you'll face a fee of up to $41. A returned payment fee is up to $30.
We make money easy. Get weekly email updates, including expert advice to help you Live Richer™.
Information is accurate as of April 10, 2023.
Editorial Note: This content is not provided by any entity covered in this article. Any opinions, analyses, reviews, ratings or recommendations expressed in this article are those of the author alone and have not been reviewed, approved or otherwise endorsed by any entity named in this article.