Cool Ways Mariah Carey & Other Musicians Have Used NFTs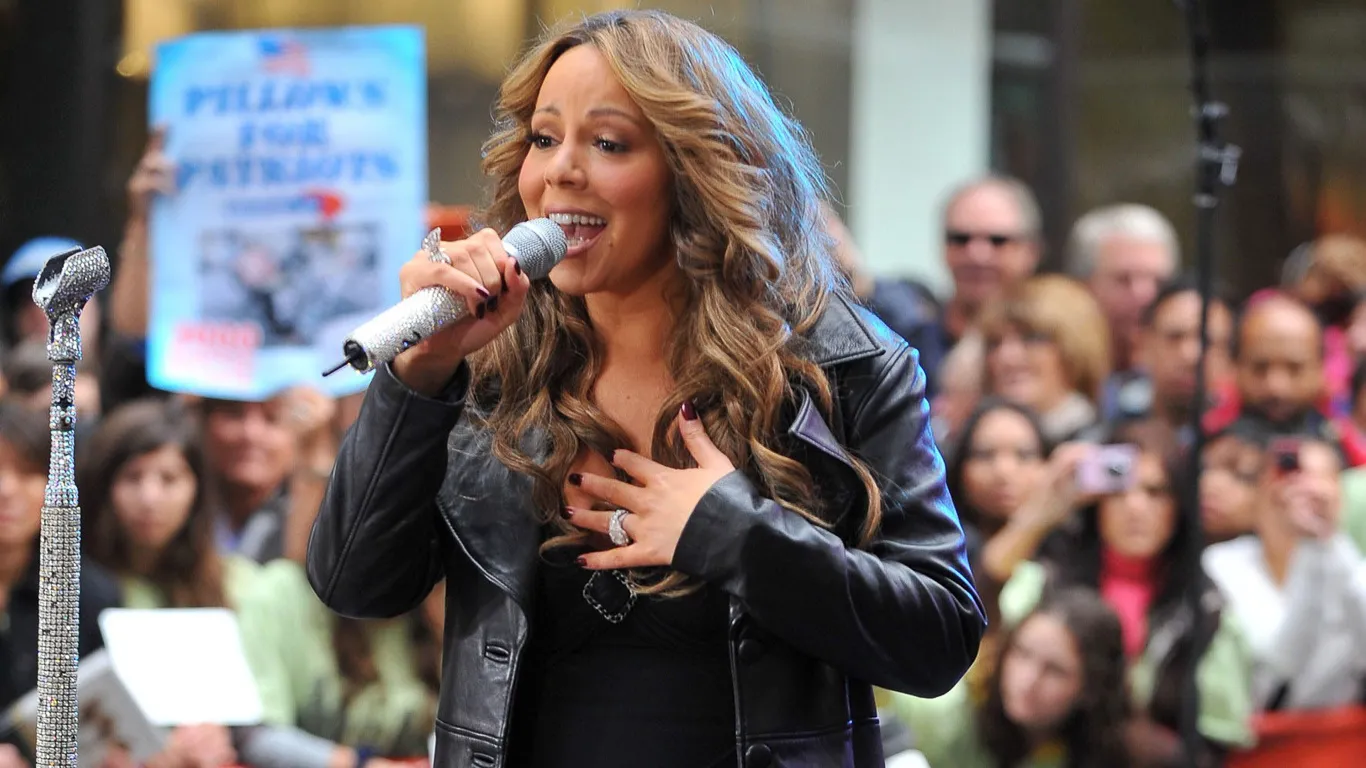 Most people interested in NFTs probably know that artists use them to record ownership of their work on the blockchain — but what about artists who create music instead of images?
While it's true that you can't see music, savvy musicians have been using NFTs to promote their work, engage with fans and make money for more than a year. From pop and rock to rap and metal, some of the biggest stars ever to grace the stage are leveraging the blockchain to build on their success. 
Keep reading to meet the musicians who made NFTs part of their acts.
Mariah Carey
Mariah Carey, who earned her first No. 1 hit single at age 17,  was inducted into the Songwriters Hall of Fame on June 16.
For one lucky fan, an NFT was a golden ticket.
Carey entered the Web3 space with an NFT called Fly With Me — and the token lived up to its title. The NFT was a boarding pass to fly on a private jet next to Carey herself from Atlanta to New York City to watch her induction ceremony. The NFT, which granted a two-night stay in a hotel in the Big Apple, was auctioned off for charity. It's unclear how much it sold for, but the opening bid was $5,000.
The NFT is a spinning Butterfly Airways boarding pass tricked out in Carey's signature "pink yet lavender" color — with glitter, of course.
Avenged Sevenfold
There's no denying that Mariah Carey was an early adopter, but she was hardly the first to use NFTs to promote her music and her brand. Nearly a year earlier, in November 2021, the metal band Avenged Sevenfold launched a collection called Flying Deathbats, which contains 10,000 unique NFTs.
Fans who buy an NFT gain entry into the Deathbats community. Every NFT in the collection offers some utility, like first dibs on concert tickets — Deathbats get to skip the line — and the right to market and merchandise your NFT.
Rarer (and more expensive) Deathbat NFTs come with extra perks such as care packages, unlimited meet-and-greets, free tickets and — for the rarest of them all — exclusive benefits like dinner with the band and personal guitar lessons.
Snoop Dogg
You might not be familiar with Avenged Sevenfold, but you've undoubtedly heard of the man who is probably the music world's most famous NFT player: Snoop Dogg. An early investor in Reddit and Robinhood, the hip-hop icon has long been out in front of many digital trends, and NFTs are no different.
In February, Music Business Worldwide reported that Snoop sold more than $44 million worth of his Stash Box NFTs in just five days. The release of the collection — which contains 25,000 NFTs — coincided with the debut of his 20th album, "Bacc On Death Row," and each NFT contained one of the album's 17 tracks. They were priced at $5,000 each when he sold more than 8,000 in that epic five-day run, but the average price is now closer to $2,000 for Stash Box NFTs, which are on sale through Oct. 13.
Madonna
Madonna learned a lesson about the importance of timing when she unveiled her NFT. Unlike Snoop, who launched to much success in the actual winter, Madonna debuted her NFT collection a few months later, in late May, during the crypto winter when Ethereum was down by 60%.
According to the New York Post, she collaborated with the crypto artist Beeple, who had gone from unknown to icon after selling an NFT for $69 million the year before. It wasn't enough. 
The trio of NFTs, which — unsurprisingly, considering the source — were sexually charged and controversial, sold for just $135,000, $346,000 and $146,000.
More From GOBankingRates

BEFORE YOU GO
See Today's Best
Banking Offers