This Real 'Game of Thrones' Castle Costs Less Than a California Home
Live every day like you belong on the Iron Throne.
If you're despondent at the thought of the last season of "Game of Thrones" approaching its end, fear not. The epic series could continue on for you, if you choose to live in one of the show's real-world locations. A portion of the castle known on the series as Riverrun — Catelyn Stark's childhood home and the seat of House Tully — is on the market for £500,000 (or $656,462).
Not a bad price for a piece of TV history.
Take a Look: 11 Gorgeous Buildings by Top Female Architects That Will Inspire You
The History of Gosford Castle
Gosford Castle, as it is known in real life, was designed in the Norman Revival style by Thomas Harper, a London architect. The castle was built by Archibald Acheson, the second Earl of Gosford in the mid-1800s in County Armagh in Northern Ireland. Subsequent Earls of Gosford lived there until 1921. During World War II and the late 20th-century northern Irish conflict known as The Troubles, the castle was used by the military. It has been run as a hotel since 1983 — and you can see the building make an appearance in a crucial season 6 'Game of Thrones' scene below.
See: These Crazy Upside-Down Houses Will Make Your Head Turn
The Renovation
The castle was renovated in 2006 and divided into 23 residences. During the renovation, many period details were retained, including the vaulted ceilings and original staircases, as well as original color schemes. The castle's original character and historical integrity were maintained.
Check Out: 15 Beautiful Mains Streets in America You Will Want to Move To
What You Get With This Castle
The space that is currently for sale has been partly developed and the plan is to convert it into six apartments of approximately 3,500 square feet each. The proposed apartments will have at least three bedrooms and "Game of Thrones"-themed names, like the Great Hall, the Inner Bailey, the Old Keep, the Dining Room House, the Library Wing and the Round Tower.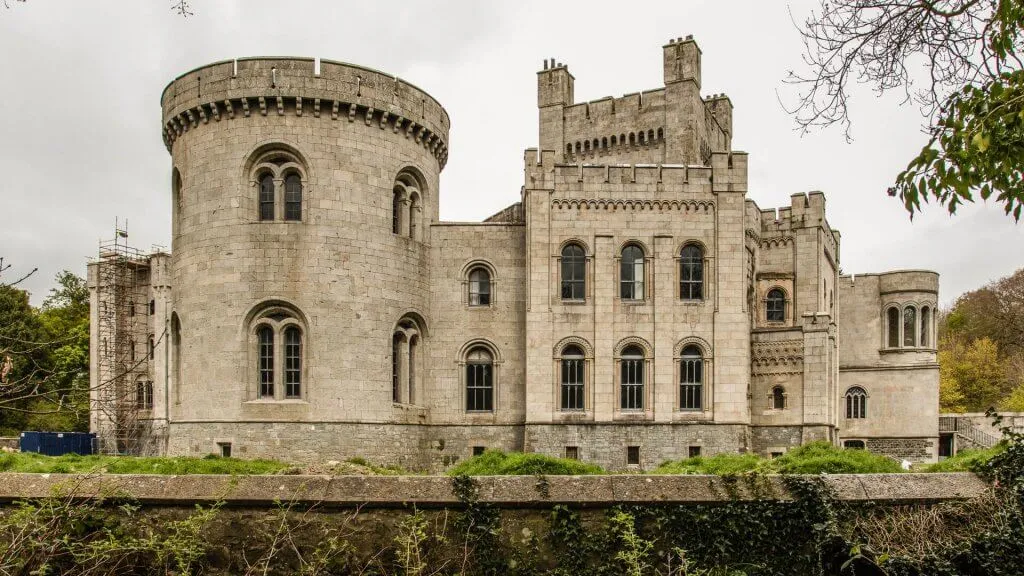 If the price tag seems steep, keep in mind that this building housing six condos in San Francisco costs nearly $5 million — and its pedigree is not nearly as prestigious. So if you're looking for castles for sale in Ireland and opt for the Library Wing in Gosford Castle, you might even be able to afford that Valyrian steel sword you've been eyeing, as well.
Keep reading to take a look at what you can get around the world for the price of a California home.
More on Real Estate