Top 10 Stores with the Best Return Policies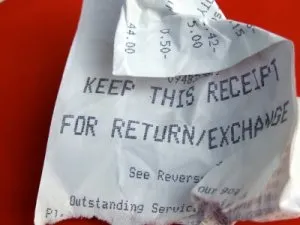 There are a number of ways to save money when shopping, like seeking out sales, using promo codes and stacking coupons. But have you ever considered that a retail return policy could ultimately be what makes or breaks your shopping budget?
We've all purchased something defective, ill-fitting or that we just didn't like at least once; finding out it's too late to return it — or that you've once again lost the receipt — can be a huge blow to your savings. However, buying from a retailer with a flexible return policy can help you avoid this expensive problem.
Whether it's a huge return window or a no-receipt-no-problem policy, these stores continue to be praised by customers as having the best return policies.
Best Return Policies

1. Kohl's Return Policy
The rabid attraction Kohl's customers have to the department store is understandable: Pretty much everything is always on sale, "Kohl's Cash" is thrown around like dice in a casino and their return policy is one of the best in the business:
"Return any item, anytime, for any reason. Have your receipt? You'll get a full refund or even exchange. No receipt? No problem. We'll give you a refund, an exchange or Merchandise Credit."
It's that simple. Kohl's gives you a full year to return an item with a receipt — after that, you can still bring your item back at any time for a credit or exchange.
Make Your Money Work for You

2. Zappos Return Policy
Zappos is amazing: They sell about a zillion different shoes, shipping is always free and it rarely takes more than a couple of days to receive an order. Then there's the Zappos return policy: If you decide you don't like something, it doesn't fit, etc., you have 365 days to send it back — and again, shipping is free!
It's strongly preferred that you return items with the original packaging/receipt, but losing this stuff isn't the end of the world. As Zappo's return policy states, "If an extreme circumstance comes up and you do not have the original packaging, which includes the LPN bar code, please print out the Confirmation Page (the final page of the return process) and include it in your shipping box. This is considered a courtesy for our wonderful customers."
Like books are to Amazon, shoes are just a fraction of what you can buy from Zappos. The online retailer also offers a huge inventory of clothing, home goods, handbags and accessories — their prices aren't always the most competitive, but with free shipping both ways and an excellent return policy, it may be worth your while to do more shopping on this site.

3. Macy's Return Policy
Macy's may not offer an unlimited window of time for returns, but it's pretty darn close. With 180 days (six months) to make a return, customers have plenty of time if they decide they don't want to keep their purchases. It's also nice that online orders can be returned to any store so you don't have to deal with repackaging and mailing returns. You won't, however, be refunded the shipping from Macys.com to you unless the return is due to damage or an error on the store's behalf.
Make Your Money Work for You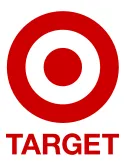 4. Target Return Policy
I didn't believe it either, but I recently had to test the policy and attempted to return a $65 item that I not only had no receipt for, but had also paid for in cash. They still took it back, no questions asked, and refunded me a Target gift card for the full value. Luckily, my torrid obsession with Target means store credit is just fine with me.

5. Nordstrom Return Policy
I'd expect any place where you can pay $138 for a t-shirt to have a great return policy, and Nordstrom truly meets that expectation. There is no time limit on when you can make a return — show up three years later with that tee you never wore and you'll have the full value returned to you.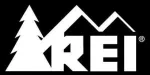 6. REI Return Policy
Granted, REI is a special kind of store for a special type of person — namely, the outdoorsy, highly-active, let's-go-camping-and-white-water-rafting kind of person. Nonetheless, this store has one of the best return policies of any retailer. According to their site, "If you're ever dissatisfied with an item, you may return or exchange your REI.com or REI-OUTLET.com purchases at any REI store or through mail order." In other words, you can take it back any time, for any reason.
Even better, REI members don't need a receipt because the store keeps a record of all member purchases. Even if you go hiking once a year or are just a recreational runner, joining and buying your gear from REI may be well worth it if you ever need to make a return.
Make Your Money Work for You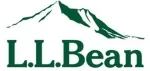 7. L.L. Bean Return Policy
The "Guaranteed to Last" policy at L.L. Bean means you can return anything, anytime, no matter what condition it's in. Shredded, stained, older than the family dog — if your purchase is no longer in top shape, L.L. Bean will allegedly take it back for a refund, repair or exchange. Of course, in the more extreme case, you have to ask yourself whether you're really deserving of a refund on a well-used, 20-year-old pair of boots.
L.L. Bean Visa Cardmembers also get free return shipping if returning by mail.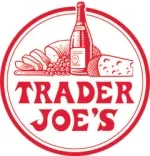 8. Trader Joe's Return Policy
Trader Joe's is a small, privately-owned grocery store chain that specializes in selling "innovative, hard-to-find, great-tasting foods." Even so, they must recognize the fact that foods described as "innovative" and "hard-to-find" are sometimes considered to be mostly weird-tasting by some. That's why they offer returns on everything they sell, even if it's opened. If you try it and don't like it, just bring it back for a full refund. A trusted source also told me that an employee at our local TJ's was willing to take back moldy cheese forgotten in the back of the fridge.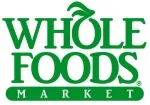 9. Whole Foods Return Policy
Whole foods gets a bad rap for its high prices and snooty atmosphere, but one thing the store does have going for it is its excellent return policy. Like Trader Joe's, Whole Foods customers rave that the store is always willing to take any item back, even if it's been opened or used.
10. Costco Return Policy
Like many of the above retailers, you can return just about any item to Costco at any time, whether it be days or years later. You don't even need a receipt, because all purchases are associated with your membership, and any shipping and handling charges you may have paid on an online purchase will also be refunded. Costco does place a limit on electronics with a 90-day window for returns, though it's comparable, if not better, than many major specialty electronics retailers.
Make Your Money Work for You
Remember that stores are in no way obligated to offer returns at all unless the product is defective in some way. Any return policy offered is a courtesy to customers. That said, it's nice when a store offers a generous return policy, especially to those of us who tend to forget and/or lose just about anything semi-important. Whenever you're considering a large purchase, be sure to check the store's return policy — including catches and restrictions — so you don't have a problem if you do end up having to return it.
Let us know what other stores deserve to be on this list!