Wayfair Return Policy: 10 Tips To Make Returns to Wayfair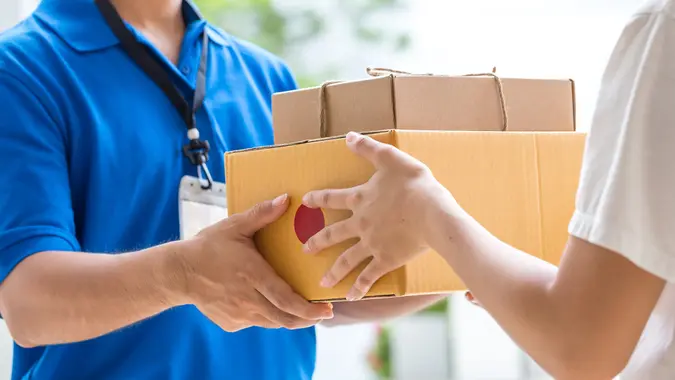 comzeal / iStock.com
Wayfair is a leading online furniture store that's made a name for itself by offering low prices on stylish furniture, bedding and pet supplies. Like many other online purchases, it can be nerve-wracking to order furniture online without seeing it in-person first. What if it gets to your door only for you to find it's not exactly what you were looking for?
See: 3 Ways Smart People Save Money When Filing Their Taxes
That's where the Wayfair return policy comes into play. Wayfair makes it relatively easy to process returns, as long as you do so within the company's 30-day return window. Read on to learn 10 tips for returning products to Wayfair.
1. Know the Details of the Wayfair Return Policy
Wayfair has a relatively simple return policy to navigate. They base the policy on the following rules:
You have 30 days from the day you receive items to request returns. 
Returns must be in their original, undamaged condition. 
If you assembled the item, you must disassemble it prior to returning it.
Wayfair provides refunds in the form of the original payment method — credit card, debit card, cash or gift card. 
You should ship the items in the original packaging they came in. If that's not possible, you must use a box similar in size to the original packaging or no longer than 108 inches.
Make Your Money Work for You
Even though these guidelines seems pretty straightforward, missing one or more may result in your return being rejected.
2. Navigate Wayfair's Online Return Process
Although you will have to pack and ship your order rather than bringing it into a physical store, completing the refund process is simple. Follow these steps:
Log into your Wayfair account.
Go to the "My Orders" section.
Select the item you want to return.
Complete the online form.
Print the shipping label that Wayfair will email you.
Package your products and ship them as instructed.
If the product is large, heavy or fragile, Wayfair may contact you to coordinate adequate shipping. 
3. Be Prepared to Pay for Return Shipping
Unfortunately, Wayfair doesn't pay for return shipping for undamaged items. Instead, the company deducts the cost of the return shipping from your refund. This cost varies widely depending on the size and weight of the item, as well as the distance it needs to travel.
It's also worth mentioning that Wayfair doesn't refund your original shipping fees. So, if you order less than $35 worth of items, the threshold for free shipping, the company will not refund your $4.99 standard shipping fee or any expedited shipping fees.
Make Your Money Work for You
Damaged or Defective Items
The exception to this policy is items that were damaged or defective when you received them. Wayfair may cover the return shipping if you choose to return these items.
4. Be Patient When Waiting On Your Refund
Wayfair processes refunds as soon as it receives the item in its warehouse. However, it may take an additional 7 to 10 business days for the refund to post to your form of payment.
5. Know What You Can't Return
Although you can return most items to Wayfair for a refund, there are some products the company won't accept back. Those include:
Gift cards
Any items that include personalization
Clearance items
Open Box items
Any item with the "Non-Returnable" stamp on the sales page
Swatches
Live plants
The company also doesn't accept returns of bundled items at discount rates unless you return the entire bundle.
6. Know How to Handle a Damaged Item
You can return damaged items to Wayfair as long as you do so within 30 days of the date you received the items. However, a return may not be the best resolution to the issue.
Make Your Money Work for You
Wayfair requests that you contact them about damaged or defective items within the 30-day return policy. Based on the damage, the company may offer multiple solutions to solve the problem, such as a partial refund if you choose to keep the item or replacing damaged pieces.
Keep in mind that Wayfair may also request pictures of the damage before they provide a resolution.
7. Follow the Steps to Replace Missing Parts
If your shipment came with missing parts, don't worry; you don't have to disassemble what you've assembled so far and send it back. Instead, consider the following resolutions:
Search for hidden packaging: According to the Wayfair website, hardware is sometimes packaged in hidden areas. Make sure to check every nook and cranny of the box to ensure the parts are actually missing.
Replacement parts: If you still find the parts are missing, contact Wayfair within 30 days of receiving your items to request parts and hardware replacements.
8. Get a Replacement for a Wrong Item Shipment
Every once in a while, you may receive an item you didn't order instead of an item you did. This may be frustrating, but Wayfair will fix the mistake. If you received an item you didn't order, contact the company to let them know within 30 days.
When you inform the company that you've received the wrong item, they'll ship the correct one to you free of charge. Wayfair may or may not ask you to return the item you received. If they don't, it's yours to keep. If they do, you'll need to return it or they will likely charge you for your replacement item as well.
9. Return Your Mattress for Free Within 100 Days
One exception to Wayfair's 30-day return and exchange policy is mattresses. You have 100 days to return these items. Furthermore, when you return mattresses, you won't have to worry about shipping. All mattress returns are completely free.
Keep in mind, however, that the extended mattress return policy excludes crib mattresses, open-box mattresses and air mattresses. The policy also excludes mattress toppers. 
10. Know the Appliance Return Policy
There are a few things you should know about the appliance return policy before you purchase one from the company, in addition to the 30-day limit. Those include:
You cannot return appliances that have been installed.
Appliances must be returned in their original packaging.
You may have to pay a manufacturer restocking fee.
Wayfair recommends inspecting the box for damage and to make sure the model number matches your order confirmation before you remove the packaging, and then inspecting the appliance for damage before you install it.
Final Take
If you shopped for furniture online with Wayfair recently and your purchase wasn't quite what you thought it would be, consider returning it to Wayfair for a full refund, minus the cost of return shipping. It's not very difficult to make returns to Wayfair, as long as you keep the 30-day limit in mind and make sure your item isn't subject to additional rules.
FAQ
Here are some quick answers to common questions about the Wayfair return policy.
Is it difficult to return things to Wayfair?

Wayfair's return policy is fairly straightforward and offers a return window of 30 days for most items.
However, larger items may be difficult to return to Wayfair, especially if you've already begun assembly. All items must be disassembled and in their original packaging

– or at least a similar box – for Wayfair to accept them back.

How do I return an item to Wayfair?

To start a return, log in to your account on Wayfair's website and find the item in your orders. Fill out the return form, print the return shipping label, then package and ship your item.

Does Wayfair offer free returns?

Most Wayfair returns will not come with a restocking or return fee, though you will be responsible for paying the return shipping costs.
Appliances, however, may have a manufacturer's restocking fee if you return them.

Do you have to pay shipping to return items to Wayfair?

Unfortunately, you will be responsible for the full cost of shipping, which will be deducted from your refund. Wayfair does not pay for the shipping when you return an item.
The exception is if an item was already damaged or defective when you received it. Wayfair will offer you options, but if you do choose to return the item, Wayfair may cover the return shipping.
Editorial Note: This content is not provided by any entity covered in this article. Any opinions, analyses, reviews, ratings or recommendations expressed in this article are those of the author alone and have not been reviewed, approved or otherwise endorsed by any entity named in this article.
Make Your Money Work for You