12 Ways to Know That Amazon Deal Is Too Good to Be True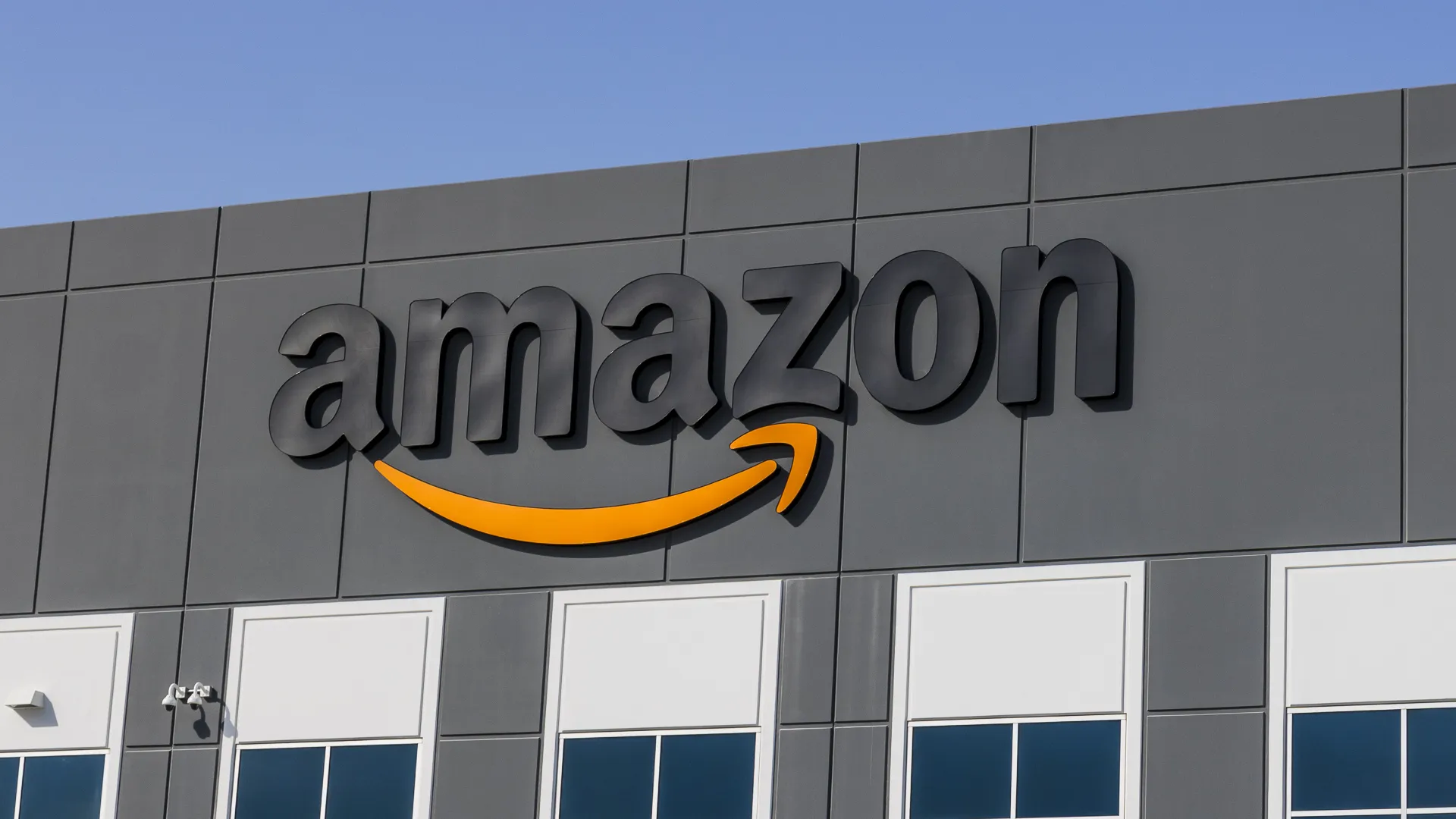 Online retail giant Amazon is known for its low prices. You often can find items that are cheaper on Amazon than anywhere else. But what about those deals that just seem too good to be true? You'd be foolish not to take advantage of them, right?
Wrong. Unfortunately, there are plenty of reports of Amazon scams — instances when consumers thought they were getting a great price only to discover that the seller had sent them an inferior or counterfeit product, or even worse, simply took the money and ran.
Amazon does have an A-to-z Guarantee that reimburses customers up to $2,500 if they're not happy with the condition of the product they receive or if it's not delivered in a timely manner. That's reassuring, but you'll be better off if you can avoid Amazon fraud altogether.
Click through to read more about how you can find whatever you want on Amazon and ensure you don't get scammed in the process.
Use Common Sense
Although Amazon typically will refund you when you've been scammed, you should use common sense when you see a deal that looks too good to be true. "Frequently, these fake sellers offer prices that are significantly cheaper than the standard sale price for notable brands and models because they want to encourage rapid-fire sales," said Lindsay Sakraida, director of content marketing with DealNews.
Both she and BFAds.net shopping expert Brent Shelton recommend comparing how much the item is being sold for by other Amazon sellers or on other retailers' sites. If the price is 50 percent less and it's being sold by a seller you've never heard of, "then you're most likely dealing with a fake," Sakraida said.
But even a 10 percent difference in price could be a red flag, Shelton said. That's why you need to take other steps to verify the legitimacy of the deal.
Make Your Money Work for You
Understand the Different Ways Amazon Sells Items
When you visit Amazon, you're not being shown products just from the online retailer alone. "In order for shoppers to protect themselves, it's important to know the three ways Amazon sells stuff," said Kyle James, founder of coupon website Rather-Be-Shopping.
Items listed as "sold by Amazon" are sold and shipped directly by Amazon. "Fulfilled by Amazon" items are offered by third-party sellers but stored and shipped from an Amazon fulfillment center. Amazon Marketplace allows third-party vendors to list their items on Amazon but ship them on their own. "These products never enter an Amazon warehouse and are never inspected for authenticity," James said, so you need to take extra caution when going the Marketplace route.
Watch Out for Common Counterfeits
To avoid buying counterfeit products, James said you should be aware of which items are more likely to be fake if a third-party seller is offering them at a much lower price.
Common counterfeits include SanDisk micro SD cards, Gillette Fusion razors, Duracell batteries, Beats by Dre headphones, OtterBox Defender phone cases and Vans iPhone cases, he said. Fake versions of these products are missing serial numbers, are labeled as new but unpackaged, have altered logos or might have peeling labels.
Make sure you don't get scammed purchasing one of the ridiculously expensive things you can buy on Amazon.
Don't Buy From a Third-Party Without a Company Name
If you find a product being sold by a third-party seller on Amazon, you need to take extra steps to ensure you don't get scammed. One of the things Shelton does before making purchases is to check whether a seller is legitimate.
"I will not buy items from a third-party seller that doesn't have an actual company name that I can go check out," he said. "A seller called 'Brent123' isn't getting my business on Amazon."
Make Your Money Work for You
Check the Seller's History
Another way to check if a third-party seller is legitimate is to pay attention to its history. "Never buy from a seller that doesn't have a long-established presence with a healthy number of positive reviews," Sakraida said. "If the seller has only been on Amazon for a few months, or if there aren't hundreds, if not thousands, of positive reviews, then it's probably safest to skip that seller."
Slickdeals savings expert Regina Conway also recommends checking the number of sales a seller has. She said that Slickdeals' editors and staff only post deals from sellers listed in their database with more than 1,000 sales. Consumers can get an idea of how many sales an Amazon seller has made by clicking on a seller's profile. "You're not actually seeing their exact number of sales in the profile — it's user feedback," Conway said. But you can equate feedback and the number of ratings with the seller's level of sales. Little feedback would indicate few sales. Amazon makes it easy for you to spend your money, but don't give it away to a scammer by mistake.
Read Customer Reviews
Reading customer reviews before making purchases on Amazon is a good habit to get into, especially if you want to avoid being scammed. "Sellers that send fake or counterfeit items are likely to have that reflected in the user reviews," Sakraida said.
Before buying anything, she recommends looking for reviews that suggest that items didn't seem quite right, were faulty or in questionable packaging. "These all suggest that the items aren't legitimate," Sakraida said.
Be Wary of Overly Positive Product Praise
Also be on the lookout for suspiciously positive reviews. "Overly glowing language or non-specific positives can happen even in legitimate reviews," Sakraida said. "But if the overwhelming majority are like that, then the reviewer might not be real."
To find out, click on the reviewers' profiles to see what else they've reviewed to get a better sense of their legitimacy. "If they only reviewed that one item, or only items from that seller, then it might not be a real shopper," Sakraida said.
Make Your Money Work for You
Look for Reviews Marked as "Verified Purchase"
Another way to differentiate between legitimate and fake reviews is to make sure they're being posted by people who've actually purchased the product. "Check for items with reviews marked as 'verified purchase,'" Shelton said. That means the customer who wrote the review actually purchased the item on Amazon.
If you notice that a product has a lot of positive reviews but all of the recent feedback is negative and is marked as a verified purchase, "this is a red flag that the original reviews may have been fake and now scammed customers are adding their real experience," Shelton said.
Use Fakespot to Filter Reviews
If you don't trust your judgment to spot fake reviews, you can get help from Fakespot. You can copy and paste the link to an Amazon product on this site, and it will analyze reviews. Fakespot then provides a grade from A to F for the reviews based on how reliable it judges them to be.
"While the grades themselves can be fallible, it's a good tool when assessing the legitimacy of a listing," Sakraida said.
Tap into a Deal-Savvy Community
If you find what looks like a great deal on Amazon, you can compare the price on a deal site such as Slickdeals. You can do a search on the site for the product to see what deals have surfaced in the past. "If the price you're seeing is significantly lower than historical deals, you might want to think twice," Conway said.
Or you can vet the deal in the Slickdeals forum, which has thousands of members who can offer feedback. "You can always post a question to our community in one of the forums, such as Product Reviews or Help Me Find A Deal," Conway said. "Our community will be very honest with their feedback." The deals community will also point you to all the surprising things you can buy from Amazon.
Make Your Money Work for You
Conduct Transactions Entirely on Amazon
If you do choose to buy from a third-party seller on Amazon, don't take any part of the transaction off the site, Conway said. "If you're asked to email the seller privately, know that it's likely not a transaction that will go in your favor," she said.
Plus, the Amazon A-to-z Guarantee does not cover purchases on third-party sites using Amazon Payments if payments are made through the "Send Money" or "Request Money" person-to-person payment features, like sending a cashier's check. Here's what to do if you're a victim of a cashier's check scam.
Only Buy "Sold by Amazon" Products
"If you really want to avoid any possible trouble, narrow your search results to 'sold by Amazon' only," Conway said. Otherwise, you could be taking a risk, even if you purchase "Fulfilled by Amazon" items or items marked as Amazon Prime, which provides free two-day shipping for members.
Although "Fulfilled by Amazon" adds a level of quality control and, in most cases, is a safe transaction, there is still a possibility that you could get counterfeit or defective products. "I had a pair of boots shipped to me once with the bottoms completely scuffed up, not like somebody tried them on and sent them back — full-blown worn," Conway said. "This came 'Fulfilled by Amazon,' so not every product gets intense scrutiny."
Don't assume that you'll avoid any problems by opting for Amazon Prime items, either. "Fulfilled by Amazon" items also can be marked as Prime. "So if you're really looking to avoid any and all possible fraud, even the Prime logo is not a guarantee," Conway said.
Click to keep reading about why Amazon Prime might still be worth the price hike.