Here's Your BB&T Routing Number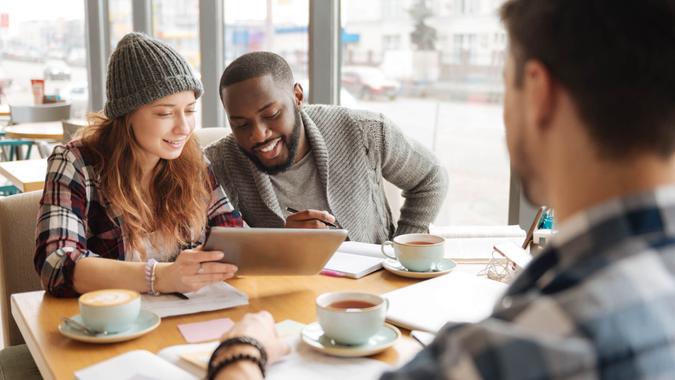 Zinkevych / Getty Images/iStockphoto
Routing numbers are necessary to know so that you can receive direct deposits or make automatic funds transfers. To save you the time of performing a routing number lookup, here are all of the routing numbers for BB&T Bank:
BB&T Bank Routing Numbers by State
BB&T Bank's Routing Numbers by State
State
Routing Number
Alabama
0622-0398-4
District of Columbia
0540-0154-7
Florida
2631-9138-7
Georgia
0611-1341-5
Indiana
0839-7428-9
Kentucky
0839-0068-0
Maryland
0550-0330-8
New Jersey
0312-0471-0
North Carolina
0531-0112-1
Ohio
0421-0226-7
Pennsylvania
0313-0912-3
South Carolina
0532-0160-7
Tennessee
0642-0816-5
Texas
1110-1769-4
Virginia
 0514-0426-0
West Virginia
0515-0339-4
When trying to locate the routing number on checks, your BB&T Bank routing number is the first string of numbers located at the bottom left of your personal or business checks. If you don't have your checks readily available, you can use the chart here to locate your routing number quickly.
What Is a Routing Number?
A routing number, aka an ABA number, contains nine digits that help banks identify other financial institutions. For example, if you write a check for a purchase and it's deposited into a different bank than BB&T, that bank will use the routing number on the check to identify your bank, or the bank the check is drawn upon.
BB&T Bank has 16 different check routing numbers. The BB&T routing number on your checks will depend on the location where you opened your BB&T account. For example, an account opened at a BB&T Bank in Alabama will have a different routing number than an account opened at a BB&T Bank in West Virginia.
What Do Banks Routing Numbers Mean?
A bank's routing number is unique. No two banks have the same number. Here's what each digit in an ABA routing number represents:
Digits one and two: identify the bank or credit union that's responsible for clearing bank transactions
Third digit: identifies the bank processing center
Fourth digit: identifies the state the bank is located within
Digits five through eight: represent the bank's ABA identifying numbers
Digit nine: represents the check digit
Codes for International Wire Transfers
Some financial institutions require a bank identifier code, which identifies banks worldwide, to complete an international wire transfer. A bank identifier code — also known as the Society for Worldwide Interbank Financial Telecommunication (SWIFT) code — is the unique alphanumeric code that banks use to receive international wire transfers. To find the code, contact the bank you are sending the wire transfer to, or look up the code online.
If you are planning to receive an international wire transfer, you'll need to provide the person sending you the money with details like your name as it appears on the account, account number, bank routing number and SWIFT code.
BB&T SWIFT Code
Here is BB&T Bank's SWIFT code for international wire transfers:
BB&T Bank SWIFT Code
SWIFT Code
BRBTUS33
More on BB&T
We make money easy. Get weekly email updates, including expert advice to help you Live Richer™.
Editorial Note: This content is not provided or commissioned by the bank advertiser. Opinions expressed here are author's alone, not those of the bank advertiser, and have not been reviewed, approved or otherwise endorsed by the bank advertiser. This site may be compensated through the bank advertiser Affiliate Program.
Information accurate as of Feb. 9, 2022.