Review of Sovereign Bank: How One of the Northeast's Oldest Banks Measures Up to the Rest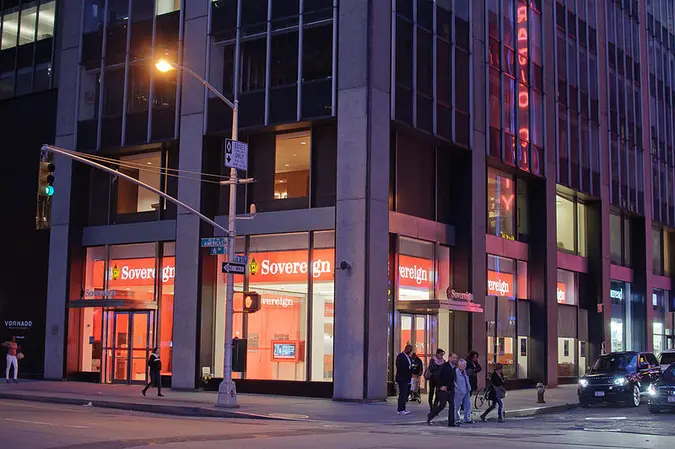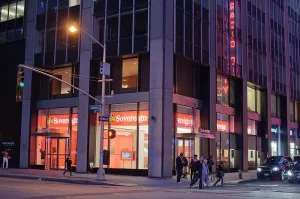 Most people select a bank based on its financial health and products, but these aren't the only factors to take into consideration when selecting a financial institution. A bank with a good reputation in the community and a high level of customer service can build confidence and improve satisfaction.
Banks and credit unions are major landmarks in many communities, and become of the multitude of options, you may question where to put your money. If you prefer a bank with a long history, consider opening an account with Sovereign Bank (now Satander Bank). Established in 1902, Sovereign Bank is one of the largest banks in the Northeastern U.S, and throughout the years, this financial institution has gone to great lengths to provide its customers with excellent service and innovative products.
Sovereign Bank Review — Products and Services
More than a savings bank, Sovereign Bank offers a wealth of financial products, and there's something for everyone. Familiarize yourself with the bank and find the account that best suits your financial needs.
1. Checking Accounts at Sovereign Bank
Sovereign Bank offers five different types of checking accounts: A Basic Checking account is perfect if you need a simple, low-cost way to manage your bills, or you can choose a Premier Checking account and earn interest off your balance. Student Checking is available to students between the ages of 16 and 22, and features no monthly fees and no minimum balance requirements. Other checking options include Classic Checking and Preferred Plus Checking.
2. Sovereign Bank Savings Accounts
A savings account can help you reach financial goals, and with Sovereign Bank savings accounts, there are four options to grow your money: A Money Market Savings, a Triple Your Interest Savings, a Statement Savings or a Sovereign Goal Savings. These accounts feature competitive interest rates, plus there are options to waive the monthly maintenance fee.
Regardless of your savings goals — buying a house, planning for retirement, saving for vacation, etc — there is an account that's right for you.
3. Sovereign Bank CD Rates
A regular savings and money market account can jump-start your savings, but why stop there? Sovereign Bank CD rates are competitive, and if you open a short-term or long-term certificate of deposit, you can grow your money faster. It's possible to choose a term between 30 days and 10 years, and there's the option to automatically renew your CD at maturity.
4. Sovereign Bank Mortgage Rates and Loans
Buying a home is a major purchase, and it only makes sense to get the best interest rate. Whether you're seeking a 15-year, a 30-year or a mortgage refinance, Sovereign Bank mortgage rates are highly competitive and you can find updated rate information on the bank's website.
You can also get pre-approved for a home loan online; a mortgage representative can assist with finding you the right mortgage program and home loan term.
5. Sovereign Bank Credit Cards
Do you prefer a credit card with a rewards program? Perhaps you're looking for a card that features a low introductory rate. Sovereign Bank credit cards could possibly end your search for the perfect card. Apply for the Sovereign Bank Sphere credit card and earn two reward points for every $1. Enjoy 0% interest on balance transfers for the first 18 months, plus other perks like no annual fee and no blackout dates when redeeming rewards.
Pros and Cons of Sovereign Bank
While some banks may lag with regards to technology, Sovereign Bank is a leader in the pack. Not only does the bank offer a user-friendly online banking experience, the bank also features a mobile app to simplify the banking experience. Account holders can download an app to a mobile device, and then view their accounts, transfer funds, pay bills and locate ATMs.
Sovereign Bank is located throughout the northeast, with branches from Maine to Maryland. This can be a good and bad thing. On one hand, some account holders speak highly of Sovereign Bank's customer service. These customers feel that the level of service exceeds that of larger banks. But on the other hand, there aren't many bank ATMs or branches outside the northeast, which can be frustrating for account holders who move or travel to other regions.
Image: russavia