Chase Overdraft Fees: How Much They Cost and How To Avoid Them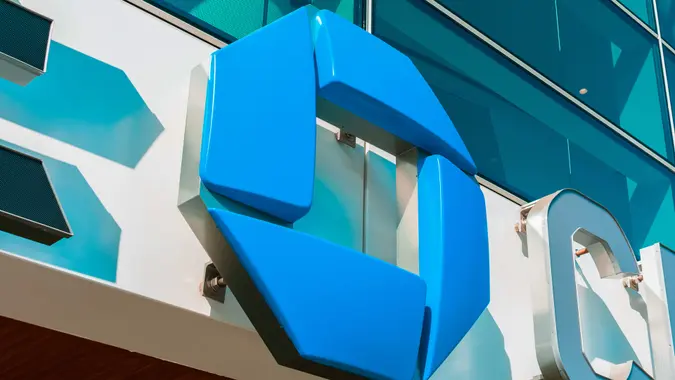 Michael Vi / Shutterstock.com
Writing a check or charging to your debit card when you don't have enough money in your checking account to cover the payment is called an overdraft. Chase's overdraft fees will cost you $34, with a limit of three overdraft charges per day. But Chase will waive these fees if the purchase is $5 or less.
Overdraft charges are not a pleasant experience, and the costs involved make it harder to save money while also jeopardizing your account. Each bank has its own rules pertaining to overdraft fees, and Chase might even waive them depending on the account you have. Overdraft protection is another solution.
Keep reading to learn about Chase overdraft fees.
How Much Chase Overdraft Fees Cost
Whenever you overdraw your account, Chase's standard procedure is to charge a $34 insufficient funds fee unless the account is overdrawn due to a transaction that cost $5 or less.
Chase will honor check payments, automatic payments and recurring debit card purchases at its discretion based on the customer's account history. But attempts to use your Chase debit card for daily purchases can be rejected. The transaction might also be declined if your account is not in good standing.
Earn Perks With A New Checking Account
Check Out: Tips To Avoid Chase's Monthly Maintenance Fees
Chase Overdraft Fee Rules and Limits
Chase's overdraft rules are fairly straightforward. Per its fee schedule:
Chase allows fees for three overdrafts per day, whether due to insufficient funds or returned items, for a total daily charge of up to $102.
Chase will not charge you an overdraft fee if:

You have Chase Overdraft Assist℠* and your account balance at the end of the day is overdrawn by $50 or less, or you bring you account balance up to being overdrawn by $50 or less by the end of the next business day.
Your purchase is $5 or less.

You might be charged with both insufficient funds and returned item fees if a merchant tries submitting a check or debit multiple times. But in the event one of those items is returned, Chase will only charge you the returned item fee one time within a 30-day period.
Chase notes you can avoid the overdraft by transferring funds to cover the difference before the end of the business day. The cutoff times are:
At a branch: Before it closes
At an ATM: Before 11 p.m. EST
Transferring money online or through the app: Before 11 p.m. EST
Learn More: What Is an Overdraft Fee and How Can You Avoid It?
How Chase Applies Deposits and Withdrawals
Chase applies withdrawals and deposits in the following order:
Chase first adds all your deposits to your account.
Then, it subtracts all wire transfers, regular debit card transactions, online transactions, teller withdrawals, Chase ATM withdrawals and any checks that are cashed at a teller station.
Finally, Chase subtracts all other items, including checks that are cashed or deposited.
Earn Perks With A New Checking Account
So, Chase essentially gives you a grace period — you get until the end of the day to deposit enough money to cover your checks and debit transactions and avoid the overdraft fees.
Find Out: How To Find Your Chase Routing Number
How To Get Chase Overdraft Protection
In addition to tracking your spending carefully to avoid overdrafts, it's a good idea to add an extra layer of protection for yourself by linking a Chase savings account to your checking account. That way, in the event that you do overdraw your account, Chase will transfer the exact amount needed to pay for the remainder of the transaction from your Chase savings to your checking account.
You won't pay a fee for this service, but you're limited to six savings withdrawals per month before a $5 fee applies to subsequent withdrawals. You can opt out of Chase debit card overdraft coverage at any time to avoid the fees and have any transaction for more than your balance be automatically rejected.
Is Overdraft Protection Worth It?
Overdraft protection basically covers you going over your available funds by transferring money from your Chase savings account. This covers all transactions, which gives you a bit of flexibility with spending. But an overdraft protection transaction counts toward your limit of six monthly savings withdrawals per statement period.
Earn Perks With A New Checking Account
The withdrawal fee is $5 each after the first six. Exceeding the six-withdrawal limit can also result in Chase automatically converting your savings account to a checking account, which would cost you your overdraft protection and any future interest you might've earned on your savings.
How To Get Chase Overdraft Fees Waived
Chase offers overdraft waivers depending on the account you have:
Chase Private Client: All overdraft fees waived
Chase Sapphire Checking: Overdraft fees waived if items are presented or withdrawal requests are submitted against an overdraft account on four or fewer business days within the past year
If you notice an overdraft fee on your bank statement, you might be able to get it waived. Follow these steps to try to get a Chase overdraft fee waived:
Call Chase customer service at 800-935-9935.
Politely explain that you have been charged an overdraft fee and would like to see if the representative can remove the charge.
If you've been a longtime Chase customer, mention you've been a loyal bank customer.
Ask an open-ended question such as, "What can you do for me?" Questions like this don't allow a simple "no" answer like asking, "Can you waive this fee?"
If the representative denies your request, go to a bank to ask in person or hang up and call again. Another representative might be more accommodating.
More on Chase

More on Overdraft Fees
Information is accurate as of Sept. 13, 2022.
The information related to Chase Private Client and Chase Sapphire Checking was collected by GOBankingRates and has not been reviewed or provided by the issuer of these products. Product details may vary. Please see issuer website for current information. GOBankingRates does not receive commission for these products.
*Chase charges a $34 Insufficient Funds Fee per item during its nightly processing beginning with the first item that overdraws your account balance by more than $50 (maximum of 3 fees per business day, up to $102).
*Chase won't charge an overdraft fee if you are overdrawn $50 or less at the end of the business day. Chase may pay, for a $34 fee, overdraft transactions at our discretion based on your account history, deposits and transaction amount. If you've enrolled in Debit Card Coverage, everyday debit card purchases like groceries, may be approved at our discretion when you don't have enough money in your account.
Editorial Note: This content is not provided by Chase. Any opinions, analyses, reviews, ratings or recommendations expressed in this article are those of the author alone and have not been reviewed, approved or otherwise endorsed by Chase.
Earn Perks With A New Checking Account